The Ultimate University of Sussex Survival Guide
Your one-stop guide to everything Sussex
You've secured your place at Sussex and freshers week is fast approaching. Suddenly the fact you're heading off to University seems very real. Well, thank the lord for we are here to hand you all the coveted tips and tricks you'll need to survive at Sussex. You're welcome. Here is the Tab's University of Sussex survival guide.
What's Sussex and it's students like?
Brighton is crowned the most hipster city in the world, and the university is no exception.
Sussex is the perfect blend of gap-yah students who have already earned their wall tapestries, and those who are still seeking to find themselves. Ranked one of the top 25 universities in the UK, you've done well to get here. Give yourself a pat on the back.
The University of Sussex has a beautiful campus and is the only university in the UK to be surrounded by a National Park – the South Downs. Stanmer Park is on our doorstep and is perfect for sunset beers and summer Barbecues.
Falmer House is Sussex's Student Union building. Here you can get cheap drinks, food, and coffee. Room 76, inside Falmer Bar, is a lovely café, serving coffee, bubble tea and a selection of delicious vegan cakes.
Eat Central is Sussex's catering facility, providing hot meal deals form £4.99. There is also a local Co-op and a student shop for grabbing groceries. However, the Co-op is super expensive, so we recommend supermarket deliveries for bigger weekly shops.
What's public transport like?
The city centre is a 9-minute train from Falmer station on campus. Super quick, but Southern Rail are notoriously unreliable.
Alternatively, you can get a bus. The 25, 25X and N25, all run from campus to town and come every five mins. The night bus (N25) is great, and will be the chariot carrying you home after some messy nights in town. It runs until 4.51 AM, so you'll never miss out on anything going on in town.
Using public transport is super easy in Brighton. Parking in town and on campus is expensive, so we recommend using public transport rather than bringing a car to Sussex, especially in your first year.
What's the city centre like?
Brighton is a vibrant, exciting city with something new around every corner. The seaside city has all the perks of citylife alongside a glorious beach, pier and an abundance of boutique, quirky shops and cafes. Known for our seaside town nightlife and having a great LGBTQ+ community, Brighton is a really exciting place to live.
Brighton is brunch central, with places like Patterns offering bottomless prosecco brunch to kick off the day. Brewed and The Breakfast Club also serve up some delicious pancakes.
Since Mum is no longer around to cook your Sunday roasts, most pubs offer Sunday roast, the perfect hangover cure. The vegan scene in Brighton is also massive, Purezza is the UK's first vegan pizzeria and restaurants like Happy Maki make delicious vegan sushi with student discounts too. Check out this list of Brighton vegan restaurants.
Brighton itself is also surrounded by a variety of banging places to visit. Neighbouring towns like Hove and Lewes are picturesque and great places to take your parents on a day out. Lewes is famous for its extravagant bonfire night celebrations, throwing a massive parade and bonfire in the streets – definitely one to check out.
Where are the best places to go out-out?
What Sussex lacks in Student Union nightlife is made up for by the banging nightlife in Brighton. However, we know all the venues in town.
Here's a typical student week:
Mondays: Trash Mondays at Coalition and Fat Poppadaddys at The Haunt
Tuesdays: CU Next Tuesday at The Arch and Donuts at Patterns
Wednesdays: Epik Wednesdays at Pryzm and The Sarfas Set at Casablanca Jazz Club
Thursdays: FOMO at revenge, Secret Discotheque at The Haunt and quids in at Pav Tav
Fridays: Concorde 2 holds great events on a Friday and Runway Fridays at Shooshh
Saturdays: The weekends tend to be more expensive for clubbing in Brighton, this is when students usually take to Brighton's pubs, or throw house parties.
When not going out out, students bask in Brighton's brilliant bars. With pubs like The World's End with an arcade and remote control car race track and the jukebox cocktail bar Shuffle, you are really spoilt for choice.
Mondays and Thursdays you can get quid drinks at The Royal Pavilion Tavern, AKA Pav Tav. Hobgoblin is a classic go-to, with cheap drinks, great music and a huge beer garden. Thank Font it's Tuesday sees £1.50 vodka mixers and £1.75 pints in a chapel turned pub, right in the heart of the Laines. For a definitive list of weekly drinks deals click here.
Brighton is the gay capital of the UK, and with that brilliant title, comes a banging, vibrant nightlife. Revenge is the biggest LGBT nightclub in town, throwing quality student nights on Thursdays with a feel good vibe.
What big events happen each year?
Sussex university isn't one to throw big extravagant balls. What we lack in class is made up for with a different festival almost every week.
Boundary is a huge festival held in September in Stanmer Park, right by campus. Sussex Festival is run by the SU and closes Freshers Week. The Fringe Festival visits the city every summer, full of exciting performances across the city.

Brighton does actually host a couple of classier events. The Winter Ball typically takes place in November and sees a 5 star hotel converted into a winter wonderland. The evening consists of a live band and prosecco upon arrival – get pissed in style.
Varsity has been a point of controversy for Sussex in recent years. However, Sussex has voted in favour to bring back the sports event for 2019. Matches are likely to now be spread across multiple days, and will see Brighton take on Sussex university in an array of sporting events.
Where should I live in second and third year?
Although living in Brighton is great, you literally do pay the price. Extortionate rent doesn't end when you move out of halls, unfortunately.
Lewes Road and the surrounding area is where most Sussex students gravitate towards in their second and third years. This area is super commutable, as it's along the 25 bus route and walking distance from Brighton town centre. It is also close to London road, with lots of shop including an Aldi, the saviour of every student's bank account.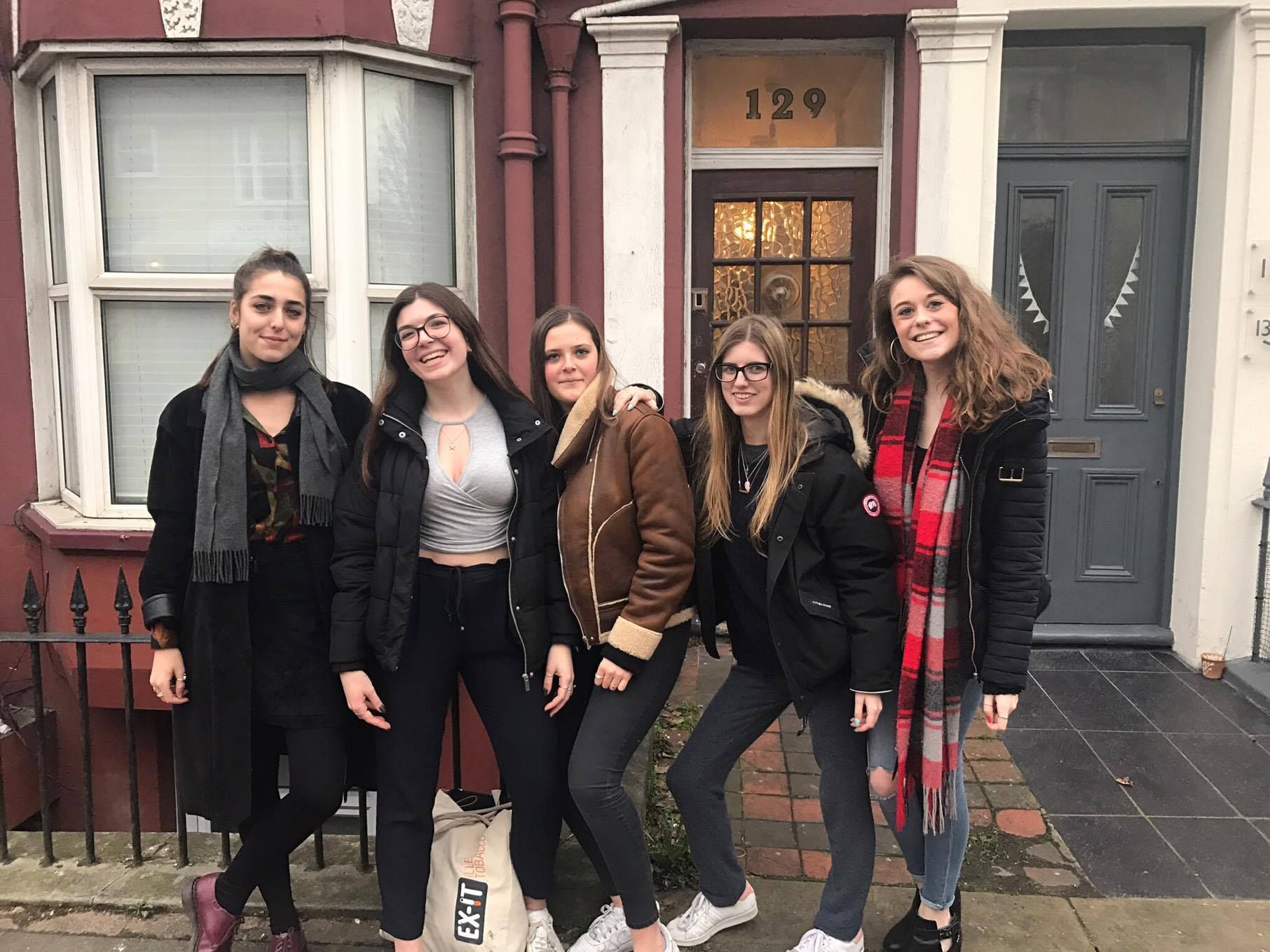 There can be some really grim houses, and searching for a house that everyone likes and is happy with can be a struggle. To avoid agency fees, you can find a second year house through Sussex Lettings who don't charge these extra fees. We recommend you start looking for your house early.
Although Brighton is expensive, living a little bit further out in areas like Bevendean or Moulsecoomb may be cheaper than living more centrally. However, these areas are less popular as a result of less transport links and less of a student vibe in those areas.
What are the cons of Sussex?
Sussex tends to get involved in grassroots activism, meaning that having a flyer thrust in your face whilst walking to lectures is not uncommon. Last year we even had a national demonstration on campus.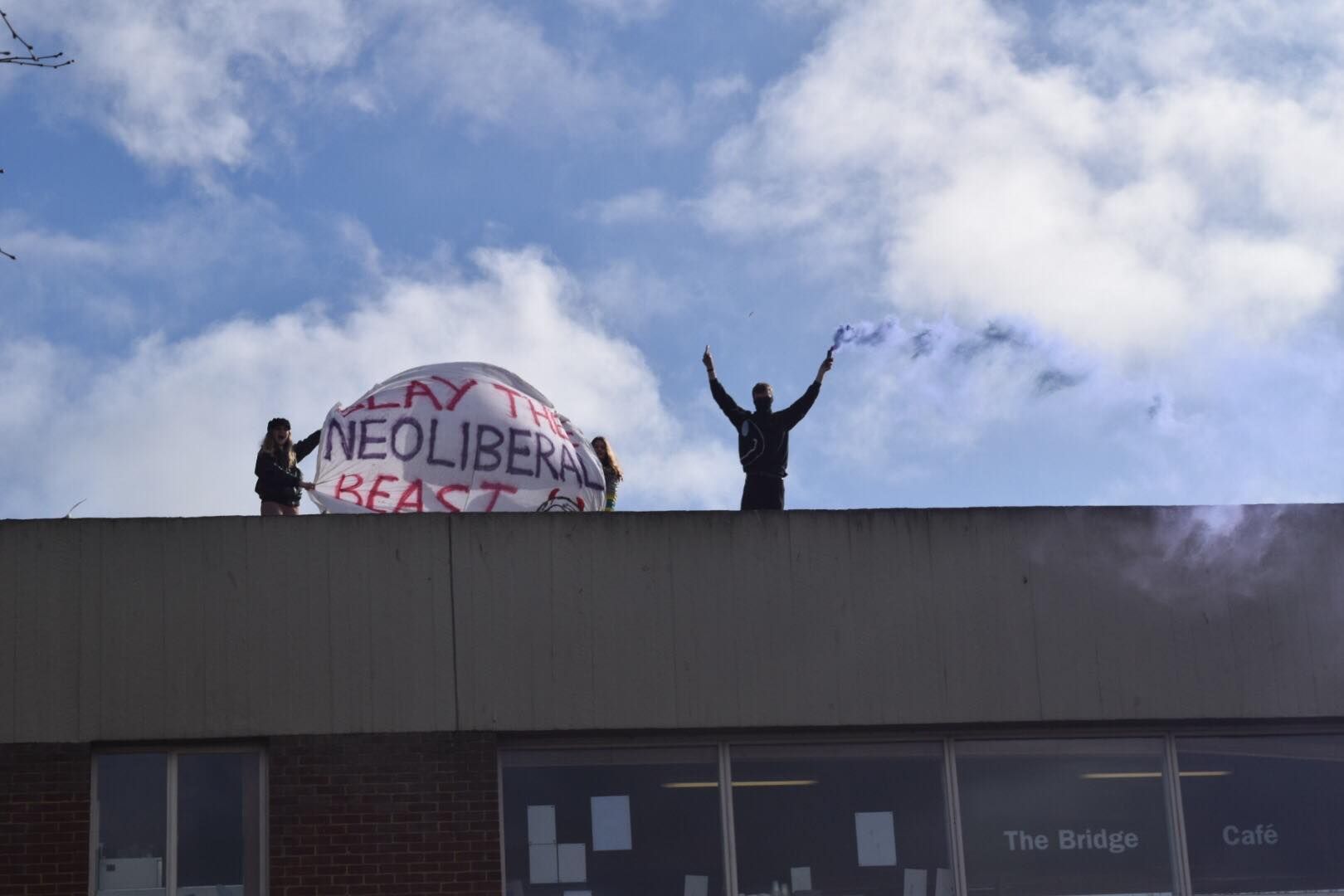 With the sad loss of East Slope Bar, campus has lost a true buzzing nightlife venue. First year students may now have to commute into Brighton to satisfy sesh cravings.
Sussex students can also be known for taking smoke weed everyday, a little bit too literally. You better like the smell of weed, because it's pretty unavoidable.
That's just about everything you need to know for a insane time at Sussex. You'll soon fall in love with the city, campus and seaside. Welcome to Sussex.