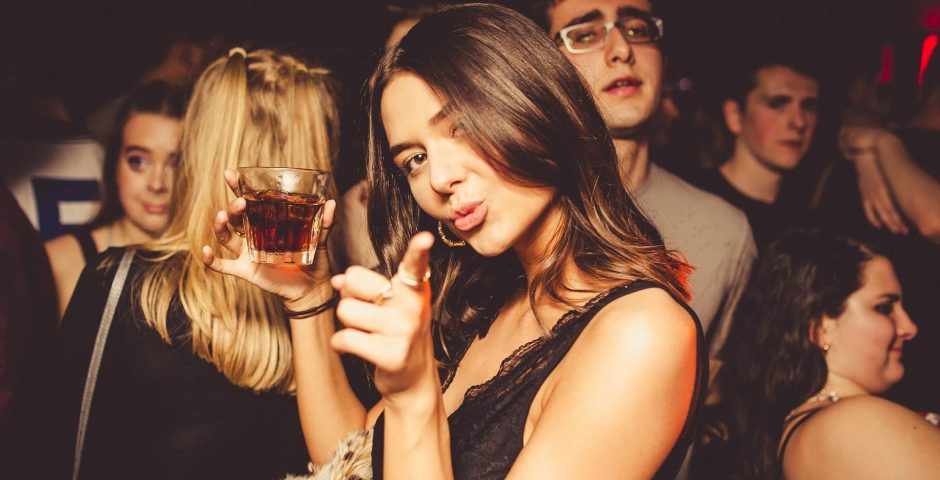 This is how we mugged you off on April Fool's Day around the UK
As if Game of Thrones was going to be filmed in Birmingham
Being in a permanent chocolate easter egg coma has meant most of you didn't realise you were being mugged off this morning, as April Fool's and Easter Sunday coincide on the same day.
Up to midday, you were probably sending articles down WhatsApp groups with comments like "wtf???" and "is this true omg I DON'T believe it" as we led you down the path of little porky-pies.
So here they are, our April Fool's from up and down the country. And just to be clear, none of these stories are real.
National
On Tab UK we claimed Love Island was returning next Saturday. We sincerely apologise for getting your hopes up, please forgive us.
And no, we don't actually know when it's meant to be coming back.
Birmingham
We broke the news that Bran Stark had joined UoB as a fresher in September, so it would make sense for him to study and film at the same time right? Birmingham pretended Game of Thrones was going to film at Old Joe (as if), to accommodate Bran's studies. We wish this was true.
Bristol
Bristol's student newspaper Epigram was set to close according to The Tab Bristol. Their one reader was apparently "gutted", and the writers and editors were fretting what they would put on their CVs.
Cardiff
Cardiff was finally getting the missing piece of the Cathays puzzle, with the news a nightclub was opening on Salisbury Road. It had been pegged as an exclusive 200 person capacity space, specialising in cheesy music. Keep dreaming Cardiff x.
Durham
With Durham's M&S set to close soon, everyone's been wondering what will replace the shop space. We decided it made sense for everyone's favourite Instagram brunch spot, Flat White, to take over with even a promise of a rooftop bar.
Edinburgh
The tears had only just dried on the faces of Edinburgh students after the only 24-hour McDonald's closed last year. So to pick everyone up – and to drop them straight back down again – we claimed a new 24-hour Maccies was opening in Newington. We're sorry.
Exeter
The influx of posh boys and their signet rings was getting too much for one Exeter club, so they decided to ban them on health and safety grounds. Imagine the outrage.
Glasgow
News broke that Level 3 of the library was closing for refurbishment, causing chaos and distress in the West End.
Leeds
The only thing people in Leeds care about is going out, ket and telling everyone they go to Leeds – but we decided to hit them where it really hurts and ban glitter which is basically their religion from Canal Mills.
Liverpool
The University of Liverpool was going to lose its Russell Group status due to its continual decline in the league tables. We decided against saying John Moores was going to replace Liverpool, because who would ever believe that?
Manchester
The Alan Gilbert Learning Commons, the 24-hour study space has been lovingly nicknames the "Ali G" for years, encouraging a safe and fun working space for thousands of UoM students. In light of this success, we claimed that the university was awarding Sacha Baron Cohen an honorary degree to thank him for this contribution to education. You suckers!
Newcastle
Castle Leazes accommodation is grim, so we decided it was about time it was knocked down.
Norwich
Pimp My Barrow is the biggest annual event at UEA, where everyone dresses up themselves and a wheelbarrow (I know, wtf??) for charity. But with their reputation for banning anything and everything, this year we were 'told' wheelbarrows were going to be banned over health and safety concerns. Tbh this will probably happen one day knowing UEA.
Nottingham
Taking inspiration from the University of London, we said the University of Nottingham and Nottingham Trent were going to merge and be renamed 'University College Nottinghamshire'.
Oxford
Documentary pappi himself Louis Theroux was going to make a comeback to Oxford University, this time teaching a documentary module.
York
We pretended Alcuin College was closing, because everyone knows it's the worst.
Sussex
In-between filming in the Antarctic and generally being adorable, news broke that David Attenborough was going to visit Sussex for a "one-off talk" at the Attenborough Centre.
Lincoln
After years of being rinsed thanks to the Inbetweeners quote "goodbye first rate education, hello University of Lincoln", the council decided to name a bridge after Mr Gilbert as a big fuck you.
Sheffield
A win for feminists, Sheffield's SU night 'Poptarts' was to be renamed 'Popheroes'. It was decided 'tart' was too misogynistic and offensive to the female population of Sheffield.
King's
King's students woke up to the news that Strand tube station was finally reopening, meaning no one would be late to a 9am ever again.
UWE
Come downs were made ten times worse this morning when those in Bristol found out there was going to be compulsory drug testing at UWE before any exams. The university wanted to shift their rep for drugs, but tbh even this wouldn't actually deter anyone.
Brookes
Feeling like they'd missed out on all the strikes action, Brookes lecturers decided to go on strike due to the behaviour of their students.
St Andrews
Outrage rippled across Scotland today as Pablos were banned from the Union. The Union made their decision to ban the drink as they wanted to reduce their plastic footprint, and were not prepared to serve the drink in anything alternative to the green plastic cups.
Belfast
To try and tame the Holylands, MPs created a 10 person limit to any Holylands house parties. Comments included "what sort of bullshit regulation is this?"
Royal Holloway
As a sweetener for the strikes disruption, RoHo announced all SU nights would only be £1 entry for summer term.