Anti-semitic memes mocking holocaust sent down UWE History freshers course chat
They also laughed at Islamophobic and self-harm memes
UWE History freshers have been laughing over anti-Semitic and Islamophobic memes in their course group chat with over 60 people in it.
Memes joking about concentration camps, using holocaust documentaries as porn, and calling Hitler a god, were sent down the chat.
The memes also spread across Islamophobia and self-harm jokes, calling asian people terrorists and those who self harm "worthless", and were received with crying laughter emojis.
The memes included these three, mocking holocaust victims and praising Hitler.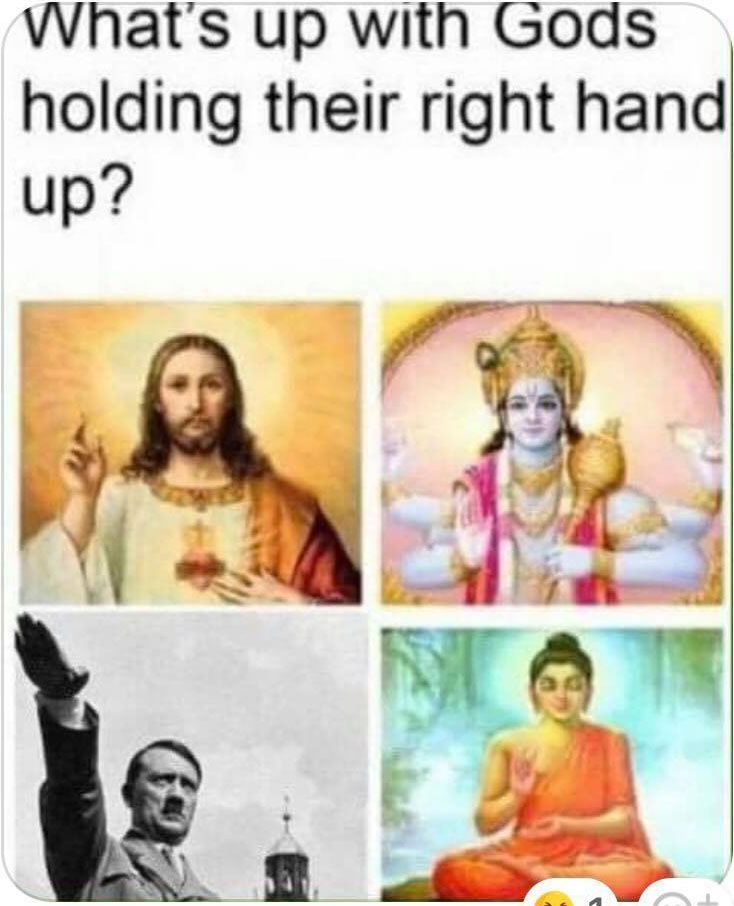 The memes were sent during a lecture on October 31st.
The conversation started with history students calling the lecturer's voice annoying and saying "I hope she chokes on water cause I'm done with her talking." The same member then says "I can send you some dark memes to entertain u all".
Someone replies "would be better", and then the original member sends the first meme, a Catholic paedophilia joke about after sex selfies, where one of the panels is the Pope and a young boy.
Received with plenty of crying laughter emojis, and someone saying "can't really top that".
The same person proceeded to send more memes down the chat, including this one mocking people who self-harm.
Another person joins in, sending a meme calling Hitler a God.
When one member of the chat speaks up, saying "Can you stop please?", her comment receives 8 likes, although is also met with the original meme poster saying "Chill 😂 😂 😂 "
Other memes sent by the same person in the chat include one calling people with dark skin terrorists.
This meme, again making sweeping statements about Muslims and terrorism, was also sent down the chat.
Eventually, the students were called out by another member of the chat, being called "dickheads". One student also pointed out how offensive the memes were, whilst another requested the chat be exclusively for discussing the course reading.
The fresher posting the memes apologises, saying, "Most sincere apologies if I offended anyone x".
After being approached by The Tab UWE, the fresher who posted the most said she didn't mean for people to get offended, but has now apologised, realised the memes were unacceptable, and left the chat. She said: "I didn't mean for people to get offended by those memes 😂 I wasn't the only person who sent them and they weren't meant to offend anyone. I am Jewish myself and I thought that people wouldn't be offended as that wasn't my goal.
"I did apologise in the later message, saying that I'm sorry if I offended anyone. I didn't have intention of people taking them seriously. After that I left the chat because I didn't want to offend anyone anymore.
"I'll apologise again as I didn't want anyone to be offended or upset by those memes, we were bored in a sources lecture and just sent memes, no intention of hurting anyone."
"I myself am a mixture of different racial backgrounds and I know how it feels, I just didn't think at that time and i didn't think people would be upset by it, but since I've been alarmed that it was unacceptable and could hurt people I've stopped sending them and understood that I shouldn't of done that."
Another student, who posted the Hitler meme, told The Tab UWE: "I honestly didn't mean for anyone to get offended by the memes that were sent into that history chat and so I deeply apologise to anyone who might of been affected."
The President of the UWE History Society, Macauley Bridgman, told The Tab UWE: "The history society is an outlet that concerns like these can be brought to along with student reps. We wish to have an inclusive and safe environment for all faculty students and members, and do not condone these posts," however pointed out that the students involved are not members of the society.
UWE have been contacted for comment.
For legal reasons, the students involved have not been publicly named by The Tab UWE.