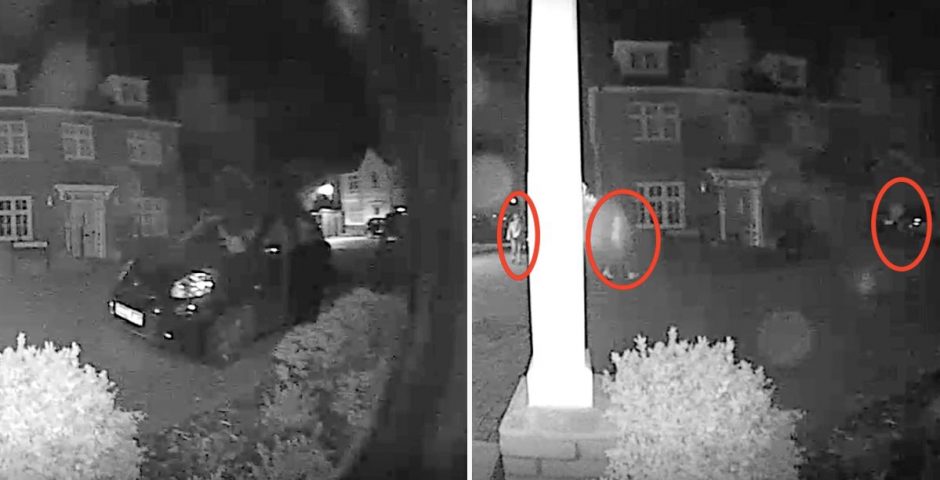 CCTV shows hooligan students egging Frenchay house in 'racist' attack
Police are investigating as UWE students are allegedly involved in harassing residents in Cheswick Park
"Racist" students, allegedly thought to be from UWE, are being investigated by Avon and Somerset Police after reports of harassment emerged from a resident of Cheswick Village.
The four aggressors are said to have made racist remarks to the man of Chinese decent after he asked them not to park in the residential area.
They later returned, and threw eggs at his home before tampering with the tyres of his wife's car.
Deborah Kay, the victim's wife, has spoken directly to us at The Tab UWE stating that she considers this to be a "racially motivated attack".
She states that there is "a generous reward for information leading to arrest" and provides CCTV footage captured by a home security camera.
The CCTV shows four people in a small car, driving away and then returning on foot.
After returning, three of the four gather by a car at the end of the road.
One of the group is then seen running back round the corner, shortly joined by the others.
Ms Kay told The UWE Tab: "This is disgusting behaviour [and] I hope UWE and the families of these people are as outraged by the behaviour of these students as I and the other Cheswick resident are."
Ms Kay has contacted UWE and Avon and Somerset Police, and an investigation to find the perpetrators is underway. It is yet to be confirmed whether or not they are UWE students.
Ms Kay also contacted UWE Vice Chancellor Steve West, who has assured her that he will investigate pending further information on the attack.
We contacted UWE regarding this incident. A spokesperson said: "We are extremely concerned by reports of antisocial and unacceptable behaviour close to our Frenchay campus, and we are working closely with the police and local residents to identify those responsible and to take appropriate action if they are identified as being our students.
"If they are found to be UWE Bristol students, they will be subject to University disciplinary procedures alongside the police investigation, which may include expulsion from student accommodation and the University.
"We will be strongly reminding all of our students that we expect them to uphold our codes of conduct of all times. We are hugely proud to be a part of the local community, and we do not wish the disgraceful actions of a few individuals to damage our strong community links.
There have been no further developments since an article was published by the BBC on Thursday.
Avon and Somerset Police ask anyone who may have any information about this incident to call 101 and give the call handler the reference number 5219071488.