On the 12 days of Christmas, Lancaster gave to me…
Three 1A buses, two library trees and an Under-19 Dayrider!
It's the last day of term! Christmas songs are spilling out of every speaker, in shops, restaurants and house parties, everyone has All I Want for Christmas is You and Step into Christmas on repeat. Every year we try to relearn the lyrics to the 12 days of Christmas and we all seem to forget "Ten lords a-leaping".
But what would be the lyrics for the Lancaster 12 days of Christmas? There are many iconic things about Lancs Uni and how Lancaster students live. From having 11 looming deadlines to ending up in Sugar with seven VK's not knowing how to hold them all, we've all been there.
So, without further ado. On the twelfth day of Christmas, Lancaster gave to me…
12 Sultans' milkshakes
Could the milkshakes be one of the best things to happen to Sultans? On par with their cheesy curly fries, Sultans' milkshakes are truly to die for. Ever since they brought out desserts, the game has changed.
11 looming deadlines
Okay, maybe not 11. (Maybe for medic students, but the rest of us are here struggling to submit two 4,000 word essays for the end of term.)
We all know when our deadlines are, we all know that it takes longer than the night before to get it all done. Do we plan accordingly to make our lives less stressful in Week 10? Of course not.
10 weeks of term
10 long, tedious weeks of Michaelmas Term are finally over. Do we all have lectures and readings to catch up on as our attendance this term wasn't even 50 per cent? Yes. Do we have a long enough Christmas break to catch up on missed work and write three essays for the first week back? Don't be ridiculous.
Until we graduate, we won't have time to sleep.
Nine college bars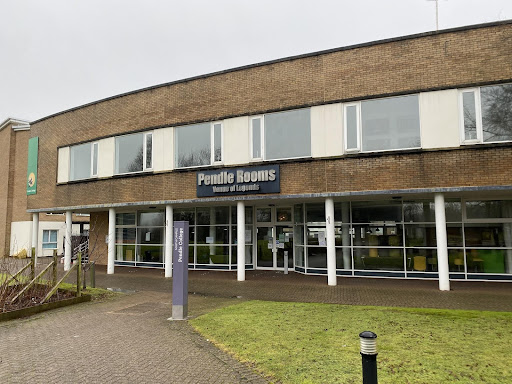 We know Grad bar is shut but it lives on in our memories. Having nine bars on campus is so convenient compared to most unis. We're very lucky to have so much choice in where we go for drinks: Fylde for sports nights, Cartmel for quiz night or Pendle for pool, the options are up to you.
Who says you need to go to town for a good night?
Eight weeks of striking
Let's be honest, we've all felt the effects of striking this year, maybe not eight weeks of it, but it probably adds up to eight weeks over the past few years.
Seven VKs in Sugar
Everyone gets VKs in Sugar and honestly, do we really like the taste of them or do we enjoy the fact they don't break the bank, even on a student budget? Regardless of why we get them, everyone in Sugar is seen holding three VKs in each hand (then your friend tries to give one away as they are too drunk to drink any more.)
Six Grizedale cocktails
With 2-4-1 cocktails, let's be realistic, we're all going to be getting at least six cocktails – we deserve them at the end of term. Whether your favourite is a Pimms-star martini, blue lagoon, or sex on the beach, we know you'll be enjoying this gift.
Five sausage rolls
There's a reason that campus Greggs always has a huge queue. We love our one pound sausage rolls. Five golden rings won't feed you on the steps of Alex Square, golden pastry with a sausage (vegan or otherwise) will.
Four swimming ducks
Lancaster Uni students love their ducks. They brighten up your day and they're one of the best things about campus, the only problem with four swimming ducks is that there aren't more of them.
Three 1A buses
There's no treat like turning up to the underpass, ready to go to town, when a 1A is waiting for you. Sorry to everyone who lives in Bowerham but you have to admit that the worst thing about that is the fact that you have to take a 100 bus home at the end of a long day at uni.
The 1A truly is the elite Lancaster bus, that's why it's most students' favourite.
Two library trees
With both Norman (Rest in Peace) and Norma as mascots of the library, making our library an aesthetic in itself (just like the living wall), they are our main motivations to go study there and we love them for it.
And an Under 19 Dayrider
A Lancaster Uni essential for all your travel needs. We've all used an Under 19 Day Rider at least once. It's the staple of getting from campus to town for your night out, your food shop or for a much needed Maccies trip, and far more useful than a partridge in a pear tree.
So there you have it, 12 gifts you'd actually want for Christmas as a Lancs student. Probably not the eight weeks of striking or the 11 looming deadlines, but who would turn down 12 Sultans' milkshakes?
Related articles recommended by this writer: