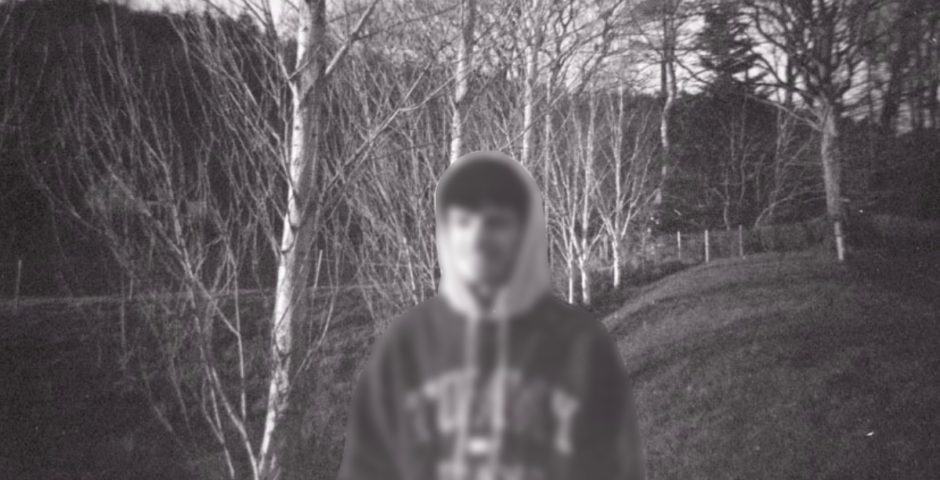 'This period has taken a colossal toll': Living with social anxiety post-lockdown
Lockdown is nearing its end. Yet for some, there are still difficulties on the horizon
There's no doubt in my mind that up and down the UK, people have found the last couple of months extremely difficult mentally and socially. However, for those of us with underlying mental health problems, this period has taken a colossal toll on our ability to engage normally.
My whole life I have suffered from social anxiety to one extent or another, but in spite of this, I really enjoy socialising. This leaves me in something of limbo in terms of personal identity: I'm not the agoraphobic introvert, but by no means the extroverted social butterfly either. It can feel at times as if there is some technique to socialising which I haven't quite grasped yet, as if somehow, mastering small talk will bestow me with Matthew McConaughey's charisma. Because of this, every lull in conversation risks being violated by frankly insulting levels of oversharing, leaving me with a sense of embarrassment many can only associate with their most heinous of hangover flashbacks.
As much as I am pining for a night out on the streets of Newcastle, the prospect of being surrounded by that many people is somewhat daunting. It's not that I was always unsettled by large gatherings, but I am now. Not for any fear of coronavirus, I just haven't met many new people over the past year. Every part of me is concerned that I'll drink excessively with the goal of being able to speak to people for any longer than five minutes (cue the hangover flashbacks).
I'm aware that I will not be alone in this worry, which is why I believe it is so important to discuss social anxiety. In the wise words of comedian David Mitchell: "Being shit with people is just a minor disability you share with everyone who isn't Alan Carr or Top Cat".
Research in December by Mental Health Foundation found that 53 per cent of participants reported having experienced feelings of anxiety and worry as a result of the pandemic, and that figure rose to 66 per cent in relation to the student population who were surveyed. These figures demonstrate how rife mental health issues have become as a result of the pandemic and lockdown. I believe these figures also show that there will likely be a lot of people suffering from different forms of anxiety post lockdown.
It's no secret that for many students, the lockdown has led to increases in drug consumption. Research conducted by the harm reduction organisation Neurosight found a significant increase in student drug use during the lockdown, notably in weed, ketamine and benzodiazepines. A Cambridge University study also found that one in three adults have increased their alcohol consumption. For many students, this has been a means of dealing with the tedium of lockdown, for others this behaviour has become a tool to cope with their deteriorating mental health.
Whilst using certain substances might mitigate short-term symptoms of anxiety and depression, it's never a cure. Worryingly, research by Drugs and Me during the winter lockdown found that 29 per cent of students who smoke weed were getting stoned every day. Whilst that evokes connotations of Snoop Dogg smoking a joint poolside outside of his LA mansion, it more commonly embodies an "aimlessly flicking through Netflix in your sweatpants at 3am" aesthetic.
Given the circumstances, it is understandable to see an increased use of drugs designed for sitting about. Whilst weed is notorious for making movies and food seem considerably better, overindulging can come at the price of longer-term increased anxiety in certain cases. Couple this behaviour with a year of reduced social contact, and you'd be lying if you didn't notice your heart rate increase when you had to deal with social interactions as benign as a trip to the pub.
I'm very aware that I didn't always suffer from internally cringing at everything I say quite so much as I do now, and I am aware that its something I'm going to have to work on, and work hard I shall. If this means suffering through conversations I want to run from and taking better care of my mind, I shall. Pubs and bars look set to open up on June 21st. When they do, I urge you to practice compassion for the person who seems on edge by the bar or out in the smoking area.
It's going to be tough for them, they're trying their best, but all they need is a little reassurance.
Want to write stories like this? Join the team, no experience required. DM us via @TheTabNewcastle on Instagram or The Tab Newcastle on Facebook.
Related stories recommended by this writer:
• Exclusive: Northumbria mental health referrals plummet during pandemic
• Street Talk: Newcastle's new mental health helpline