Seven New Year's resolutions every Newcastle student should make in 2018
Heading into 2018, there are many of our bad habits that need to be parked in 2017 as we become picture perfect students in the New Year.
As we head back to the Toon these are the things we need to leave in the past:
1. Stop losing everything on nights out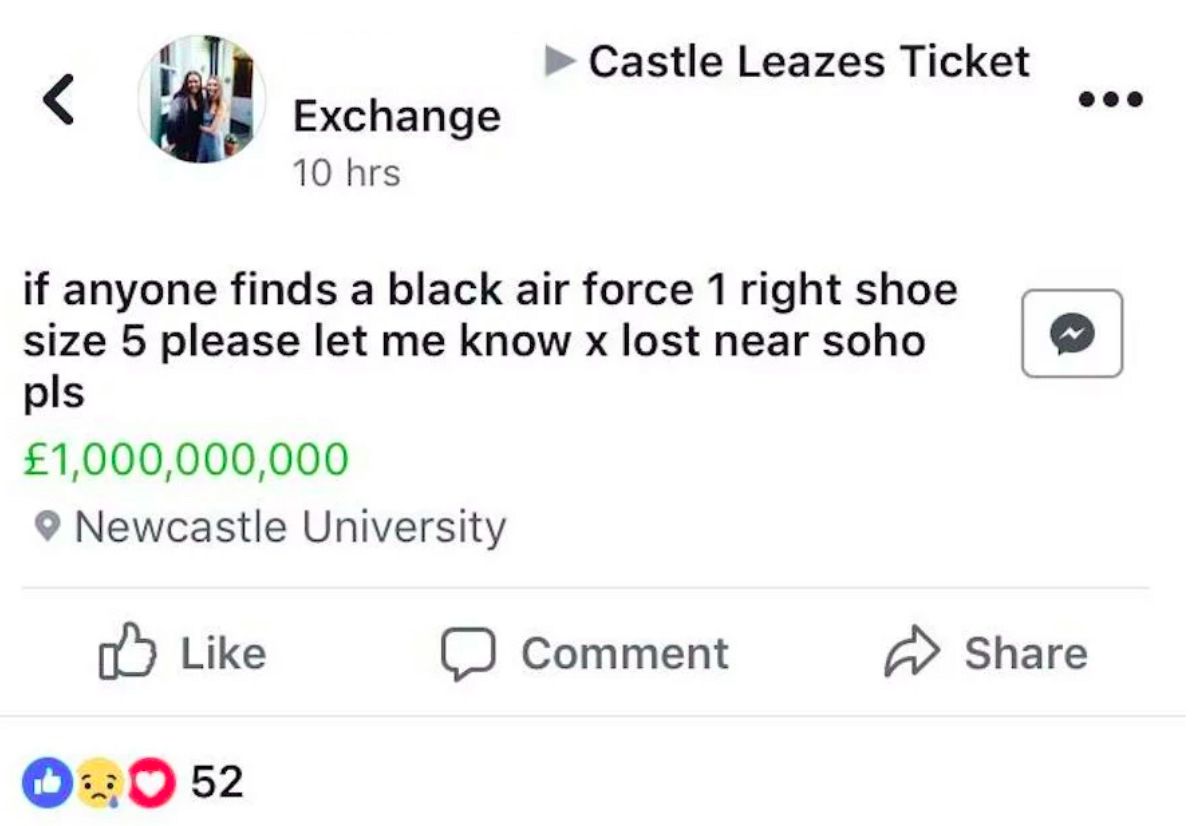 We're all sick of the Leazes Exchange posts every morning after a big night out, it's pretty much guaranteed to see grovelling posts, begging for anyone who has seen their phone, ID or student card, or in the worst case all three.
People even post if they've lost their favourite fleece in Swingers or a shoe in Soho, there are so many questions to be asked about how this even happens. So in 2018 let's all vow to keep our jackets tied firmly round our waists, our trainers on our feet all night and our phones deep in our pockets, it will be appreciated by all.
2. Use your gym membership more than once this semester
Everyone does it: forks out for a 12 month gym membership at the start of September with the intention of going spinning every Monday morning, and the gym every other lunchtime. So unrealistic.
This term, try to actually use the gym clothes you wear to uni every day for their actual purpose: exercise. We're on the lead up to summer now and everyone is seeking that summer bod, so now is the time to make the change. Since you only have 10 hours of contact time, you have plenty of spare time. Absolutely no excuses.
3. Stop wasting your rent money on chips and gravy
A stop off at Munchies or Magic Flame on the way home from town is usually mandatory, but not any more. Make 2018 the year you come home with £10 more in your purse every night (if you haven't lost it – see resolution one).
The chicken wrap is probably really nice at the time when you're making the trek home but realistically, can you even remember what you ordered in the morning? If you really can't go to bed without food then try home cooking, throw some oven chips in when you get back and there you go, homemade, free scran.
4. Actually go to lectures
Since lectures is what we're actually at uni to go to, and we are paying £9,000 for the privilege, it's definitely time we started prioritising the lecture theatre over our beds. Even if that walk all the way from West Jesmond is seeming unappealing in the rain, or if you're hungover and feeling sorry for yourself, we all know going to lectures will be better in the long term.
Realistically, going stops the current stress levels being so high, as we all cram for January exams which we don't understand a single word of. Scanning and scramming will be a thing of the past and let's all start trying in our degrees (bets on this one being the shortest lived).
5. Stop going to the Robbo just to socialise
You're always bound to bump into a familiar face at the Robbo. Too much time is being spent in the café, on the sofas and in the smoking area when we all have essays to write. Convincing yourself you WILL do more work in the library and you WILL finish your assignments in the Silent Study area is always short lived. As soon as you arrive you're with your mates and before you know it four hours has passed and you've written 28 words.
We've got to start going alone and hide in a corner of the basement where nobody will find us and we can finally be productive.
6. Avoid club photographers at all costs
It's all good and well wanting a cute pic with your mates having fun on the dance floor, until you see it on your Facebook timeline the next day.
Chances are your hair and makeup definitely will not look like it did when you left the flat, there will definitely be at least one random lad in the picture with you and you'll spend the day after analysing how ugly you must have looked all night based on that one photo. So save yourself the stress and embarrassment and say no to the paps.
7. Find out what Newcastle really has to offer
We've all only really explored the Swingers alleyway, Soho second floor and the Shijo wooden seats. Now is the time to broaden your horizons. Go to the beach, visit the Angel of the North and watch a play. Do all the things your auntie asked you if you had done over the Christmas dinner. There is apparently more to Newcastle than Osborne Road and the Bigg Market, so have a day off from the Robbo, rent a Mobike and see what you can find.
Photo credit – Aaron Shaquille Carlton for Swingers (Featured image), David Goz for Tiger Wednesdays