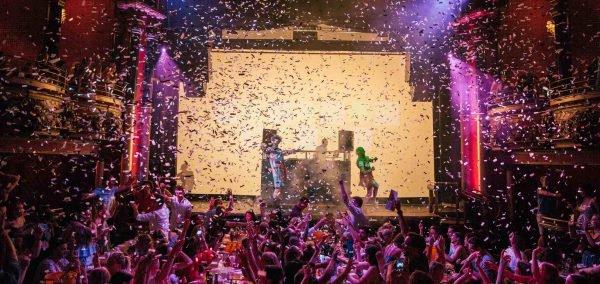 Bongo's Bingo is back in October and everyone's talking about it
It's one of the best nights around
Bingo is an activity commonly thought of as a game for the old and senile. A game for elderly women in shabby and tacky bingo halls. Well, with the new phenomena of Bongo's Bingo, think again.
Bongo's Bingo has officially revolutionised your Saturday night out in Newcastle. No more paying expensive entry to clubs on a Saturday night to find it rammed with stiletto heels, fake tan and stag parties.
Bongo's Bingo returns to the Boiler Shop throughout October and there is a lot to expect. It certainly isn't your usual Saturday night with dancing on tables, chanting, twerk offs, audience interaction and winning life-sized celeb cardboard cut-outs.
With banging music and prizes like Henry Hoovers, what's not to like? On Saturday 28th October they even return with a spooky Halloween special and special guest Fuse ODG. It is just too good.
Bongo's Bingo is held at Boiler Shop on Friday 6th, Saturday 14th and Saturday 28th October and Saturday 4th, Wednesday 15th and Thursday 23rd November.