Gotcha! Here are all the ridiculous ways we fooled you this April Fools' Day
Sadly, Ollie Ball is not a fresher at your uni next year and Bridgerton is not back next week
The last year has been nothing short of bleak. So whilst some people might argue that pranking people with fake news stories on April Fools' Day in the grim year of 2021 is pretty harsh, if you ask me it's the only bit of fun we're still allowed to have.
We all need a little pick me up and a chance to shout GOTCHA at a mate in your group chat as they soak up your jokes. From TikTok degrees, to statues on campus and Bridgerton coming next week – across the Tab it's been jokes all round.
Here are all the headlines across the Tab this April Fools' Day 2021 we mugged you off with. Sorry.
Tab UK
Bridgerton has been the biggest TV show in the last year, and what do people want more than anything in the world? Season two. So we decided it would be a lovely surprise to announce that season two was dropping on Netflix next week. We even threw in a nice comment from an "insider" who'd seen the Duke naked on set all day. Sorry.
In news on the Tab UK, we announced that Boris Johnson would be leading a "clap for students", because he clearly loves university students so damn much and has definitely mentioned them in every press conference he has done since the start of the pandemic. The clap would be nationwide, with Boris backing that over tuition fee refunds.
Warwick
In Warwick, it was confirmed that the uni was to change its name to the University of Canley, following outcry that the university's name is currently misleading. The university campus is situated within Coventry, 1.5 miles from the neighbourhood of Canley. In comparison, the site is located 6.8 miles away from the town of Warwick. Makes sense, but simply wouldn't happen.
Sussex
Down in Brighton, there are approximately as many, if not more, seagulls to humans. So, senior management at The University of Sussex announced it was set to release 12 seagulls into the air this coming Friday, to symbolise the "letting go of 2020's bad energy". How very very wholesome and British.
Nottingham
Nottingham fooled you by saying that the uni was going to be implementing a new, compulsory uniform for its students from the next academic year. The Nottingham Tab said it had received "leaked images" of some pretty swanky looking Notts blazers, which it hoped would make students more identifiable to locals. It all kicked off in Notts confessions pages after, yikes.
York
York is a weird, weird place. And right now the BNOC (he actually did just narrowly miss out on the crown in York's competition) is a duck with a really long neck, called Long Boi. I've never heard anything so York in all my life. The duck is so popular he has his own Instagram account and everyone just loves him, don't ask questions. So when the York Tab said this morning that he was getting an honorary degree from the uni, everyone went ducking wild. You love to see it.
King's
King's said that its president was to perform virtual graduation ceremonies dressed as Reggie the Lion, the uni mascot. Reggie is a firm favourite of all King's students and can be seen prowling the halls of the Freshers' Fair introducing new students to the King's Circle of Life and drumming up support for Varsity events in previous years.
Sheffield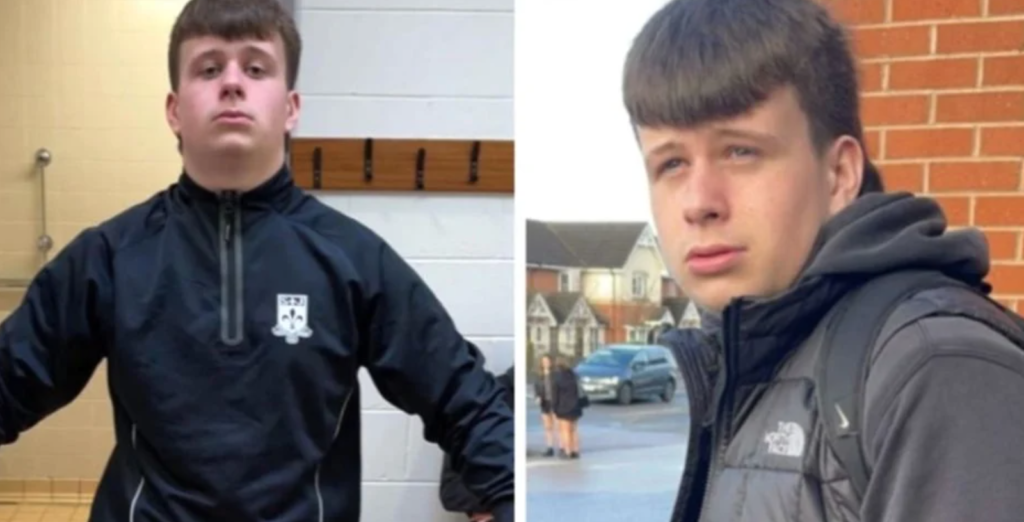 April Fools' Day wouldn't be complete without announcing someone from the pop culture sphere is joining a uni – so enter 2021 TikTok icon Ollie Ball. We said he was going to be joining Sheffield next year, no doubt rocking up to campus saying "it's Ollie Ball here". He even gave Sheffield Tab an *exclusive* quote that he's "buzzing" to start. Of course he is.
Bristol
Similarly to the national site, the Bristol Tab savagely told students they were getting their very on special clap. This time, Vice-Chancellor Hugh Brady had apparently said in an email he will be introducing a weekly "clap for students" event in Bristol instead of dishing out tuition fee refunds. As if.
Glasgow
Who else can't wait for clubs to reopen? Well imagine the pure happiness you would have had as a Glasgow student, waking up this morning to read that your most classic club night would be handing out a free "pint of fun" when it reopens, if you have a negative Covid test. Unfortunately though, it's just not going to happen.
Newcastle
Who is possibly one of the biggest reality TV names to come out Newcastle? Yep, Scotty T himself. The Newcastle Tab said the Geordie Shore star is set to join the Media, Culture and Heritage school in September and would be guest lecturing on "self branding". He would "offer students a unique perspective on the world of social media marketing and reality television". Where do I apply?
Manchester
Right now in Manchester, the Vice Chancellor Nancy Rothwell is the most controversial person on campus. 89 per cent of students voted her out in a vote of no confidence, but the uni backed her and kept her in regardless. So what's the natural progression from here? She announces that she's erecting a life-sized bronze statue of herself on campus of course! Oh, and it's going to cost £89k! Can you IMAGINE?!
Liverpool
If you're on TikTok, you'll know the most iconic person to come out of Liverpool is PandaGirl – no questions asked. So the Liverpool Tab said she was doing a meet and greet at the big Asda in the student area there. Apparently the tickets are a proper bargain.
Lancaster
One of the most famous people to come out of Lancaster Uni is TV star James May. So this morning, the Lancaster Tab said he would be giving duck badges to every single student there. Yes, every single one. For context, the campus ducks are an iconic staple of Lancaster University.
Lincoln
The Lincoln Tab came out and said that YouTuber and Lincoln alumni, Thomas 'TomSka' Ridgewell, was going to be hosting the uni's virtual graduation this summer. TomSka has accumulated over six million subscribers on YouTube, and is most well known at the university for his "Banned University of Lincoln Advert", where most students will recognise him from.
Cardiff
I've said it before, I'll say it again – we're all buzzing off our nuts for clubs to reopen. And nobody is more excited than the huge sesh heads at Cardiff Uni. So you can picture the pure uproar, when we said that the SU had announced 12pm curfews on club nights after lockdown. Devastating.
Leeds
Leeds announced that Leeds Beckett University is introducing a degree in TikTok to start in the 2021/2022 academic year. Which you might scoff at, but TikTokers are literally making millions right now, so I'm sending off my application.
London
At UCL, due to coronavirus restrictions, Ramsay Hall accommodation is currently closed until September 2021. But what if Chris Martin and the other Coldplay guys were to return to their roots there for "inspiration" for a new album? The band met there in 1996, and every resident will tell you this on a daily basis. I bet they were lapping it up thinking that the boys were back in town. Sorry.
Edinburgh
Edinburgh will never let it go that Bake Off winner Peter Sawkins went to uni there. So now he's apparently baking a cupcake for every single student there to make up for how crap the last year has been. Only he's not. Savage.
Oxford Brookes
If you go to Brookes it's a rite of passage to be unapologetically proud that you're more fun than the other students in Oxford, i.e. you are Brookes Not Books. So imagine, Oxford Brookes University announced today that it was officially coining the infamous phrase used by students, saying it is proud of its students' honesty about their own intelligence. Yep, "Brookes Not Books" is now going to be plastered all over campus and marketing materials for open days. Love that from you.
Southampton
You might be aware by now, that Soton students living in Portswood have a bad, like really bad, infestation of rats. Seriously, stories of rats in bathrooms and running around houses crop up all the time. So would it be that unbelievable that a third year is setting up a "rat sanctuary" in her house? Soton is grim, but even that's a step too far for them.
Cambridge
Imagine last month your most iconic club closed down, and then today its announced that miles out Girton College is in the process of planning a new accommodation block on the old club building site. It's probably something only people in the local area have any clue about, but it sounds quite shocking. However, for some context the Cambridge Tab threw in that the number of "Girton thigh" related injuries – caused by the excessive number of cycling trips taken by students from Girton to the city centre – has increased by 120 per cent in three years, causing the college to take drastic measures to reduce cycling for students.
Exeter
At Exeter, if you don't get your diss picture next to the iconic uni of Exeter rock you may as well rip up your degree, because it means nothing. So the Exeter Tab said that the rock was being moved off campus to avoid overcrowding there and a lack of social distancing whilst people take their iconic dissertation hand-in pictures. Not actually that unbelievable, which makes it all the more classic.
Durham
In the last year it's been Covid this, Covid that. I'm fed up of it. And Durham students are probably even more so, off the back of hearing that they're going to need vaccine passports just to get into the uni library. But don't worry, it was all a sweet, sweet lie!
UEA
Imagine your dream night out after lockdown lifts. Does that include the SU being transformed into a huge soft play ball pit for students to enjoy? Because that's the pipe-dream Norwich sold to the students. It would be very fun, but I'm sad to report it's not taking place.
Birmingham
Earlier this year, Birmingham icon Sir David Eastwood announced he was retiring as Vice-Chancellor after 12 years. So today, the Birmingham Tab said he was getting a 25-foot statue of him erected on campus, with a budget of £240,000 going into the project. It's not true, but someone please start a petition to make this happen.
And that concludes April Fools' Day 2021. See you next year.
Related April Fools' Day articles recommended by this writer:
• Chocolate Wotsits to Dove Island: The lamest attempts at April Fools' Day 2021
• Here's how we mugged you off for April Fools' 2020 at universities all over the UK
• These are all of the ridiculous lies you've been fed this April Fools' Day 2019