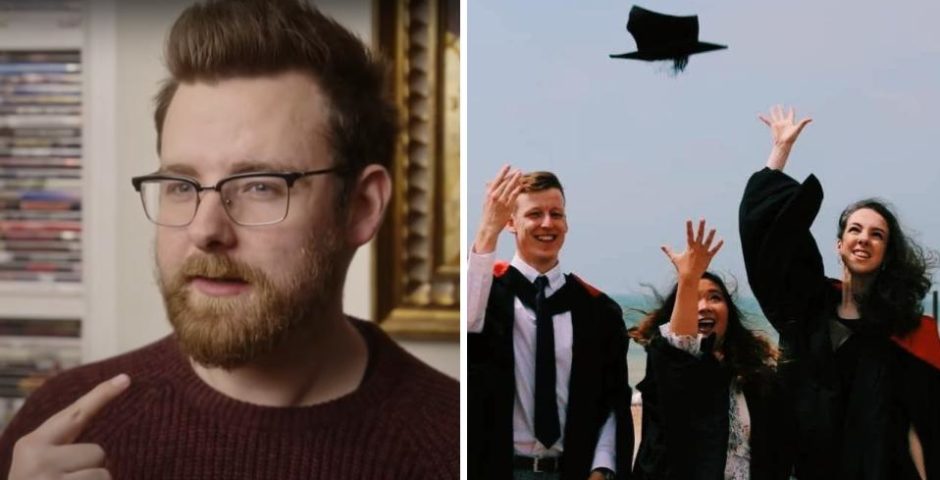 TomSka to host UoL's graduation this summer
With graduations across the country been postponed or cancelled due to the Covid-19 pandemic, The Lincoln Tab can exclusively reveal that the notorious TomSka will be hosting the University of Lincoln's graduation in September.
In leaked emails, it has emerged that this will be "the best graduation yet" with Lincoln Uni's alumni making a return to the university to see their "young minds fly the nest" that is Lincoln.
Youtuber and Lincoln alumni, Thomas 'TomSka' Ridgewell has accumulated over six million subscribers on YouTube. He is most well known at the university for his "Banned University of Lincoln Advert", where most students will recognise him from.
The email between members of UoL senior leadership, said: "We are thrilled for TomSka to return to the university after his legendary success from his Youtube career. He is a member of the Lincoln community we will never forget and will always be a valued alumnus here at the university.
"We hope that the graduands will find this a memorable experience as they depart our university to begin the rest of their lives."
A final year student set to graduate this summer told The Lincoln Tab he can't wait for the graduation.  "I for one can't wait, an actual celebrity telling us we've graduated! How exciting."
Note: One more thing… maybe check the date?