Coventry Campus Style: First term
Since when were Coventry students this fashionable?!
Autumn has officially fallen with the nights getting darker and the essays rolling in, but this hasn't got in the way of these Midlands students expressing their style. Being hungover, strapped for cash or drowned in work is no longer an excuse for uni students as these classic looks are available for the many, not just the few!
This campus style has been composed of effortless, simplistic and affordable fashion that can easily be replicated for all your 9ams.
Ye Weiling, Illustration & Animation
Ye Weiling's bold lipstick, bag and trench coat compliment each other perfectly, adding a splash of colour to an otherwise dull season.
Shallon, Public Health & Nutrition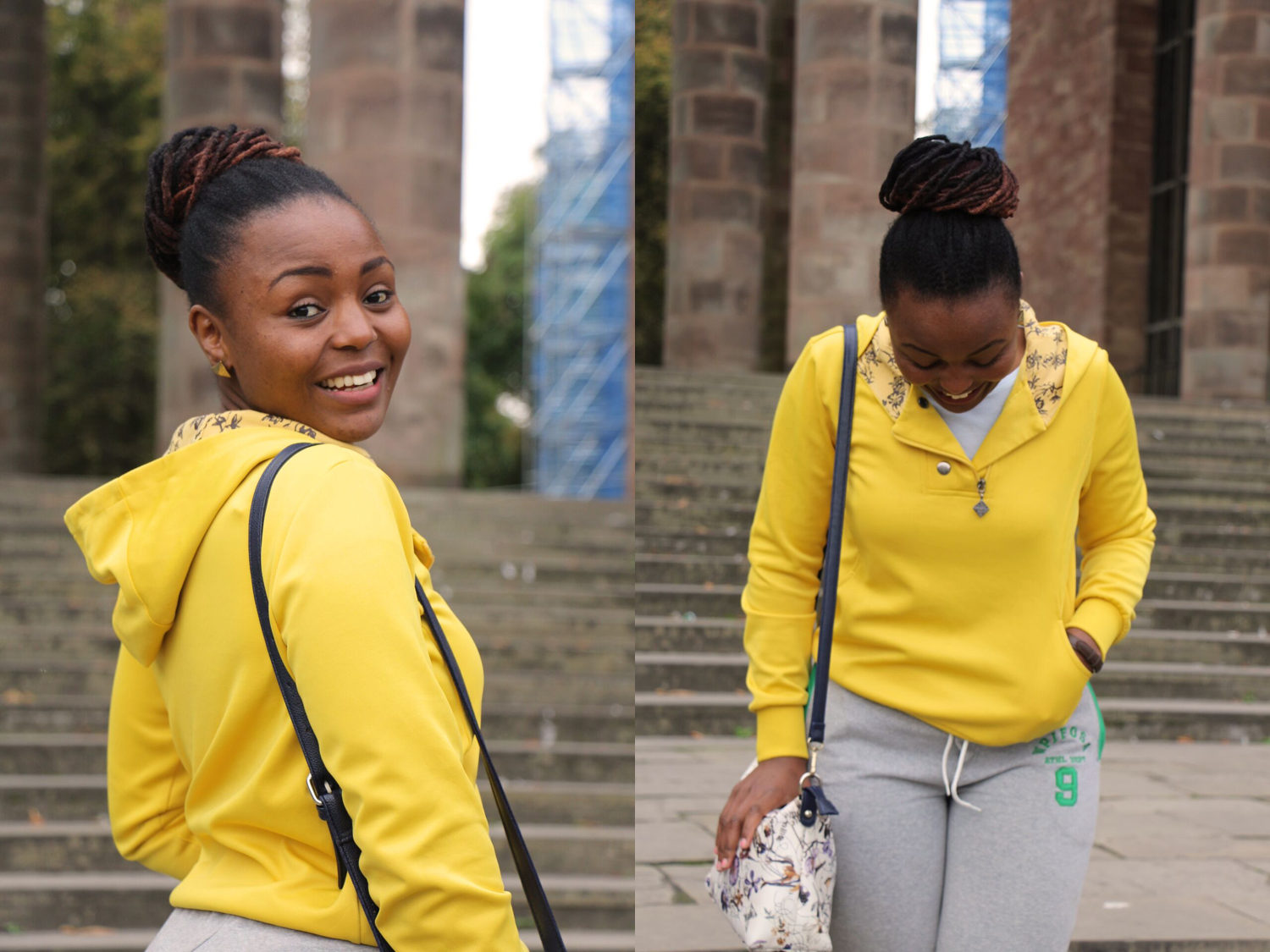 Where is your favourite place to shop?
Boohoo at the moment is really nice and they have so many student offers available. Also Next is great. I like Primark, but you often find that everyone ends up wearing the same thing!
Richard, Building Surveying
Glasses with warm shades and wider lenses are certainly a fashion staple for students this autumn as they add sophistication and quirk to simplistic outfits, including thick, wooly jumpers.
Yuxin, Creative Media Enterprise
Who's your biggest fashion icon?
Jean Julian.
Blanca Llacer Balleste, Fashion Design
Who's your favourite fashion inspiration? I don't follow the crowd.
Where do you get your fashion? Zara. Though the way they treat their employees is terrible and the quality is not that good for the money.
Jimmy Lim, Engineering
What's the best place in Coventry to buy affordable fashion?
Definitely Primark. There's a huge one right in the middle of the city centre.
Emilie, Employed
What's your favourite clothing shop?
I love second hand shops!
Julia, Criminology & Psychology
Who is your TV fashion icon?
Definitely the cast of 'The Fresh Prince of Bel-air'.
Christian, Engineering and Event Management
Who inspires your fashion choices?
I like to stick to my own style.
Damian, Sports Science
What shop best fits your style?
Urm, probably Topman.
Li, Business
Who's your favourite designer?
Michael Kors.
Yuchen Yang, Fine Art
Yuchen's statement oversized jumper, tied together with a plain rose scarf allows her to add layers and textures, without overshadowing the bold patterns of her outfit.
Pictures by @JRichardsonC www.jrichardsonc.com