Which Red (Taylor's Version) song are you based on your Lancs Uni college?
Tonight's the night when we forget about the deadlines
Red (Taylor's Version) has been massively anticipated ever since its announcement in June. In perfect timing, with everyone's uni deadlines piling up, this classic heartbreak album can only make this month more heart-rending.
The perfect autumnal album, there is no better way to listen to Red than by walking through campus, a Costa in your hand, watching as all the leaves "fall perfectly into place". As always, we can't help but wonder how each of the colleges could relate to this album and what song best fits each one.
County: We Are Never Ever Getting Back Together
There's not much County college students love more than a party and a bit of drama, and that's why We Are Never Ever Getting Back Together is the perfect choice for them. This is arguably one of Taylor's most popular songs. Similarly, County is Lancaster's biggest college. It is easy to imagine a County townhouse blasting this on a Friday night, which would be the best way to spend it.
Bowland: I Knew You Were Trouble
Bowland students have always been a bit chaotic, and due to all the hate they get, it would make sense to listen to such an angsty song. As this is often claimed to be the beginning of Taylor's upward climb to pop fame, and Bowland is one of the founding colleges, listening to this banger would raise any Bowland students' self-esteem. Underneath all the criticism, you can see that thanks to Bowland Tower and Alexandra Square, Bowland college is actually iconic.
Pendle: Holy Ground
This college is sometimes overlooked, just like this song, which is one of the more carefree tracks on Red. It's fun, upbeat, and optimistic, just like Pendle students, who don't stress about the bad hand they might have drawn in terms of college life. Like students from Pendle, if you give this song a good chance, it will be one of your favourites for life.
Cartmel: The Lucky One
Constantly described as the more bougie students, with their fancy accommodation, which makes it "look like a dream", Cartmel students can be referred to as "lucky". This song gives off impeccable vibes, just like everyone you meet from Cartmel, but as you're making the long trek home from lectures, you can't help but wonder if you are that lucky after all.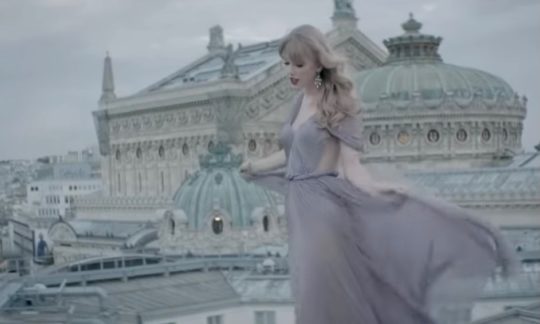 Fylde: All Too Well
If any song and any college gave off main character vibes, it would be these two. Due to the typical sporty nature of Fylde's bar and students, they can't help but be the centre of attention, just like All Too Well is a staple of Taylor's discography. If you've ever played a sport competitively, you know it takes a lot of determination, like listening to the 10-minute version of this song and how casually cruel some of those Fylde boys can be.
Grizedale: 22
It has long since been determined that Grizedale students are the "cool kids" on campus who would never say no to a good time. They're blessed with 22 as their anthem. A tune that will not fail to get everyone on their feet signifies living uni life to the fullest and attending every social without fearing the consequences of missing your 9 am the next day. As Lancs students, we can only assume that the motto of Grizedale students is "happy, free, confused, and lonely at the same time."
Lonsdale: Sad Beautiful Tragic
This award might seem hurtful at first because most people describe living in Lonsdale to be pretty tragic due to the isolated location and lack of social events. Still, this song is one of Taylor's most criminally overlooked. The bridge especially ("distance, timing, breakdown, fighting") might describe the experience of living on South Campus. But who cares what people think? There can be upsides to this quiet lifestyle, like having plenty of time to wallow in the sorrow of this song.
Furness: Begin Again
One of the least problematic colleges, Furnessians simply sit back and get on with life. This song is very underrated, just like this college, which inexplicably gives off the same vibes as this song, and that's a compliment. I can picture a student from Furness taking their book to read tucked away somewhere in a café, watching it all begin again.
Graduate: Everything Has Changed
If you're a graduate student, it doesn't feel like two minutes since you were an undergrad yourself, experiencing Williamson Park for the first time. Everything might seem a little dull now, but you can't help but look back on the good old days. This nostalgic ballad summarises how knowledgeable you are on the tips and tricks to survive university life, as you "know something now you didn't before".
Related stories recommended by this writer:
• Meet 'LUswiftsoc': The new group of Lancs students dedicated to Taylor Swift
• QUIZ: Tell us your Lancaster habits, and we'll tell you which Squid Game character you're most like
• Stopptop covers and increased searches: Sugarhouse announce new anti-spiking measures