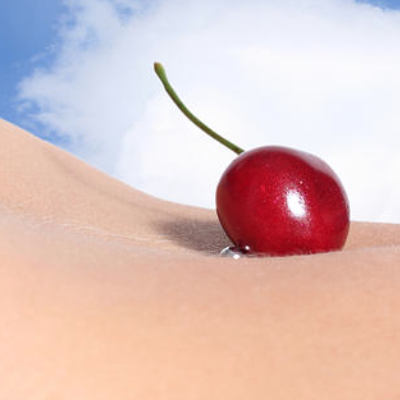 Diary of a Reluctant Virgin
Tired of being a spinster, ELLIE SLEE embarks upon the perilous quest to pop her cherry.
College
ellie slee
Fresher
funny
humour
Men
one direction
porn
pulling
Sex
stuff
virgin
virginity
women
Upon arriving at university I had high hopes. My status as a virgin, a spinster, would finally be at an end. I would go from being a girl to a woman, all at the hands of a dark and handsome stranger. After all, Cambridge is full of intelligent, witty, charming, eligible men right? And I had heard that my college was around 70 percent male, so girls could punch well above their weight. I can't remember who told me this, but I hate them.
I must have been the most eager woman to lose her virginity in Cambridge, which made my lack of action all the more disappointing. The first night was at a house party. I sought out my prey – a physnatsci wearing a beanie hat. We spoke for a while then he asked me whether I wanted to return to college. I couldn't believe how easy this was! I was going to be pulling in no time.
We walked back in total silence – which was surely a good sign. It meant that he was overwhelmed by the sexual tension. We got to his block, and I stood there smiling expectantly at him. Then he just grunted 'night' and mooched off to his room. I don't think he has left it since; I never saw him again. Whatever.
But I'm not one to give up easily. Three days later I was in the garden when I heard the most beautiful voice in the world. He was cultured, interesting, and discussing the finer points of Fitzgerald's works. Additionally, he was a medic. Not only would he be loaded, if we had sex and something went wrong, he'd know what to do. Thus, I fell head over heels in love.
So I did the only thing a girl can do in such a situation; I said hardly anything to him, but told my friends of my blazing passion whenever the chance presented itself. This went on for several weeks. Unfortunately, I was so drunk on more than one occasion I failed to notice that the man in question was standing right next to us. He politely didn't mention it. Which only made me love him more.
Luckily I was distracted from my doomed desires by a rather charming and tortured muso. We met in the college bar and after a few glasses of wine, which he so thoughtfully bought me, we went back to his room to 'listen to his music'.
The first thing that struck me about his bedroom was his book collection. He only had three; a biography of One Direction, an autobiography by Simon Cowell, and a book with photos of animals. When I turned around to ask him about this, he had just opened his laptop to play me his songs. Porn covered the screen. When he exited it, there was more porn opened. He turned around, but I pretended to be absorbed looking at photos of dogs. Outwardly cheerful, inside I was reeling; just what had I got myself into?
After a few minutes of murmuring compliments about his music I said that I'd call it a night. It was all too strange for me. He then stood up, said, "Don't do that," and locked the door.
What the hell?! I stood up to go but he pushed me onto the bed and told me to relax, then just lay on top of me. For about ten minutes. Just when I thought things couldn't get any weirder, he sat up and declared, "I don't really want shoes on my bed." I sat up, apologising, but he pushed me down and whispered, "Let me." He then unzipped my boots. It was awkward.
He took off my glasses, and stood up to take his keys out of his pockets. I was still lying on his bed, like a beached whale. He straddled me, lent down, and started kissing me. And you know what? It was pretty damn good. He knew what he was doing. Plus, all that singing and piano playing had clearly made him an excellent multi-tasker; he gave me a massage at the same time.
After a few minutes I was beginning to get into the swing of things. I began to wonder – is this it? Is the cherry finally being popped? Will the poontag finally be tasted? Will the dam finally burst? One particularly bold manoeuvre had me breaking off to ask, "How many times have you done this before?" He gave me a cautious look before tentatively replying, "Three? How many times have you?" I shamed-facedly admitted, "None," but to my surprise a smile broke over his face and he uttered the chilling words that will stay with me forever: "Don't worry. I like virgins."
There was a long silence.
He tried to explain, "I knew you were a virgin. I overheard you at Churchill Pav saying you wanted to lose your virginity and I thought…"
This is what I had said I wanted, but I was now getting the distinct sense that something was off. I felt like my virginity was a vampire and he was a hunter, locating the creature, tracking it down, and piercing it with his stake.
I made my excuses and bolted hastily.
But I will always be grateful to him for giving me a much-needed wake-up call. Flinging myself at random strangers was not the way to a romantic coupling from a Mills and Boon novel. I decided to give up on meeting men. After all, who needs the opposite sex to have a good time? Not me!
And strangely, that was when the men started to come of their own accord…