We need to talk about men's mental health
The North East alone has the highest male suicide rate in England
Let's be honest, 2020 has been a bit of a shambles so far. We anxiously uploaded our UCAS applications back in January, thinking the worst outcome of the year would be five rejections. Then we got thrown into a worldwide pandemic, lockdown and to top it all off – the government ruined our A-Level results day.
After self-medicating in Wetherspoons (socially distanced, of course), we moved into our accommodation and got hit with a cyber-attack and a few thousand cases of coronavirus. Don't even get me started on being blamed for the rise in cases, I'm still bitter about it.
All joking aside, collectively as students, we've had a pretty brutal start to the academic year, and I think we'd be lying if we said our mental health was perfect throughout it all.
Since the tragic suicide of Love Island contestant Mike Thalassitis early last year, we've seen many Twitter feeds highlighting the signs to look out for; and hundreds of similar heart-breaking stories from grieving parents, friends, families and partners.
There's still a big stigma surrounded by mental health – an even more toxic one when it comes to men. You've heard it before: "Boys don't cry", "man up", "stop being a girl". As a society, we've learnt to view men as these impenetrable forces of nature that can't be taken down by even the strongest of emotions.
But that's not true. In fact, the North East alone has the highest male suicide rate in England. More specifically, over the last few decades, we've had high numbers of suicides reported in men between the ages of 15 and 34. Sadly, suicide is still the single biggest killer of men under the age of 45 in the country.
It's not always the people that you would expect to be struggling, it's often the exact opposite. You could have a "perfect" life and still have a bad period of mental health. As men, we're conditioned to think that crying, talking our minds or opening ourselves up to be vulnerable somehow makes us less of a man.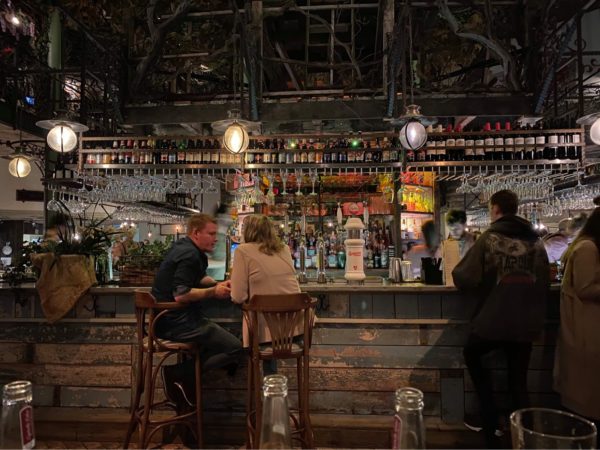 So instead, some of us keep it bottled up and put it away in a box to deal with when we get home. We might spend most of our time drinking it away or getting in trouble to escape from our reality. The reality is that we're not always okay. But it's okay not to be okay. It's okay to feel nothing or to feel everything. It's okay to feel whatever you're feeling.
Now, what can we do to feel better? Talk. Talk to anyone. Talk to your mum, your dad, your flatmates, your colleagues, your peers, your siblings. Not everyone wants to open up to their family or friends at first, and that's okay.
While the NHS is an amazing healthcare system, it has suffered drastic cuts in funding towards mental health services over the years, making it nearly impossible to get support when you need it most.
But don't be discouraged to reach out for help – here are a number of helpful resources you can access straight away, whether you're a student or not.
Here in Newcastle, we have trained mental health staff at The Crisis Resolution and Home Treatment Team who operate 24 hours a day, seven days a week. You can refer yourself by calling their freephone number 0800 652 2863.
Other local and national resources you can use for non-emergent support:
CALM is the male suicide prevention charity who offer free, confidential support and information to men who are depressed or in crisis.
You can call them from 5pm-midnight every night on 0800 58 58 58 or use their webchat on their website.
Find out more at: www.thecalmzone.net/get-help
Crisis Text Line offers free advice via text counselling sessions 24/7.
Text SHOUT to 85258 to use their service.
Find out more at: www.crisistextline.org
Men's Health Forum offers 24/7 stress support for men by text, chat and email.
Find out more at: www.menshealthforum.org.uk
Samaritans provide confidential, non-judgemental emotional support for people experiencing feelings of distress or despair.
You can call them 24/7 on 116 123 or send an email to [email protected]
Find out more at: www.samaritans.org
The NHS Choices website has a helpful article on five simple steps you can take to better your overall mental health and wellbeing.
Find it here: www.nhs.uk/conditions/stress-anxiety-depression/improve-mental-wellbeing/
Furthermore, Newcastle University has a dedicated counselling team who offer counselling for students who may be suffering from emotional or psychological distress. Their mental health team also provide assessments to recommend academic adjustments to assist you in your studies. They also have an online CBT service available for all students to access free of charge to improve mental health for their students. You can visit their Health and Wellbeing portal for information on how to access these services at any time.
Northumbria University also offers counselling and mental health support which you can access through your student portal or by visiting the Ask4Help points across campus. They have a wide range of support services, including self-help resources, therapeutic workshops and online counselling.
Most importantly, if you think you are in any immediate danger of harming yourself, please contact the emergency services straight away.
Want to write stories like this? Join the team, no experience required. DM us via @TheTabNewcastle on Instagram or The Tab Newcastle on Facebook.
Similar stories recommended by this writer:
• World Mental Health Day: How to look after yourself in isolation
• Five tips on how to deal with FOMO
• Seven reasons why this year may not be the worst time to be a fresher