Newcastle student charged over £1,300 after taxi takes him all the way to Norwich
You can probably guess that he missed his 9am
James*, a first year Chemical Engineering student at Newcastle Uni was hoping to go straight home after a night out to an NE1 postcode, but drunkenly put in an NR3 postcode, which found him on his way to Norwich.
You'd think you'd realise you weren't at home after you spent more than ten minutes in the car, but unfortunately for James, he had fallen asleep.
The trip ended up costing him a crazy £1,307.64. Not much then.
To add to this, he (obviously) missed his 9am the following day.
And because bad luck comes in threes, in his attempt to get back to Newcastle the following day, he got fined for not having a ticket on the train home.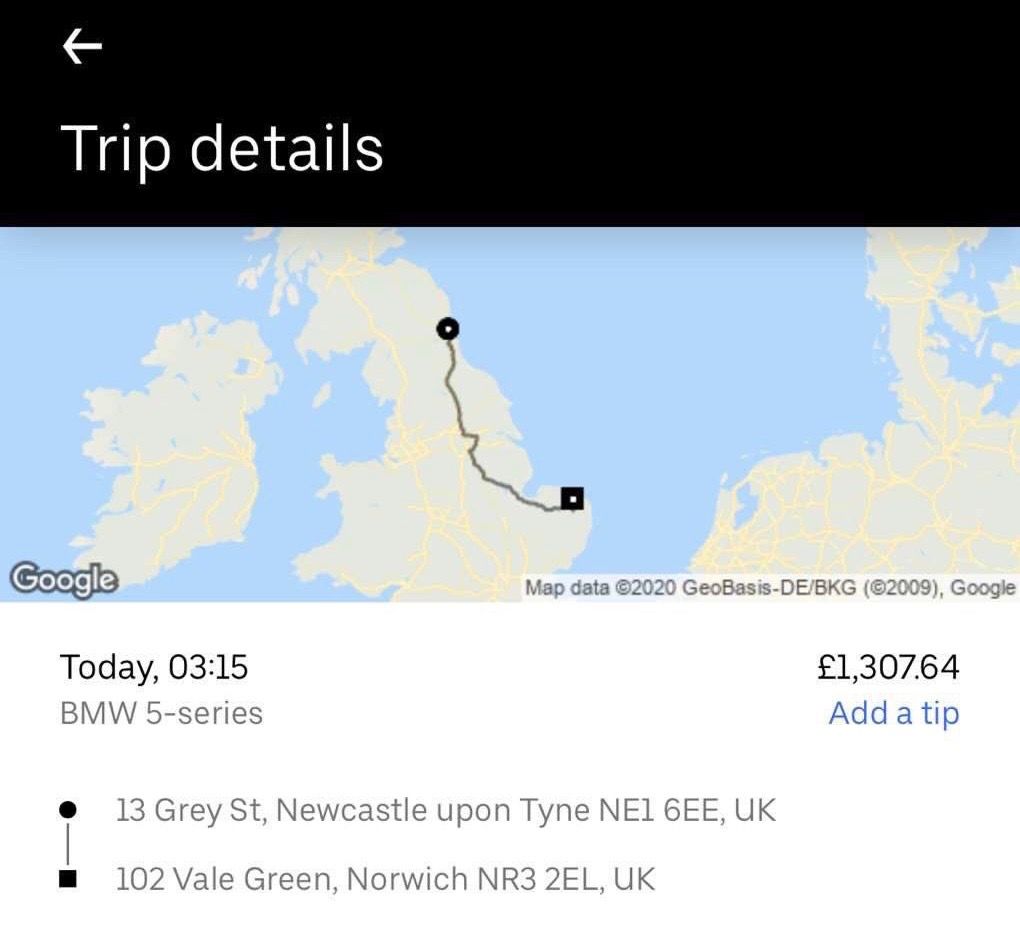 James told The Newcastle Tab: "When I woke up, I literally thought it was a dream, surely I hadn't done this?!
"Luckily the driver understood and let me off as he worked out it was a very drunken mistake and I didn't mean to fall asleep. My friends helped me by advising me to sober up and get on the next train back to Newcastle."
But despite all this, he still gave his driver a five-star rating for being so nice about the misunderstanding. Fair play.
*James has asked for his name to be changed.
Know something? Send tips to [email protected]
Want to break stories like this? Join the team, no experience required. DM us via @TheTabNewcastle on Instagram or The Tab Newcastle on Facebook.