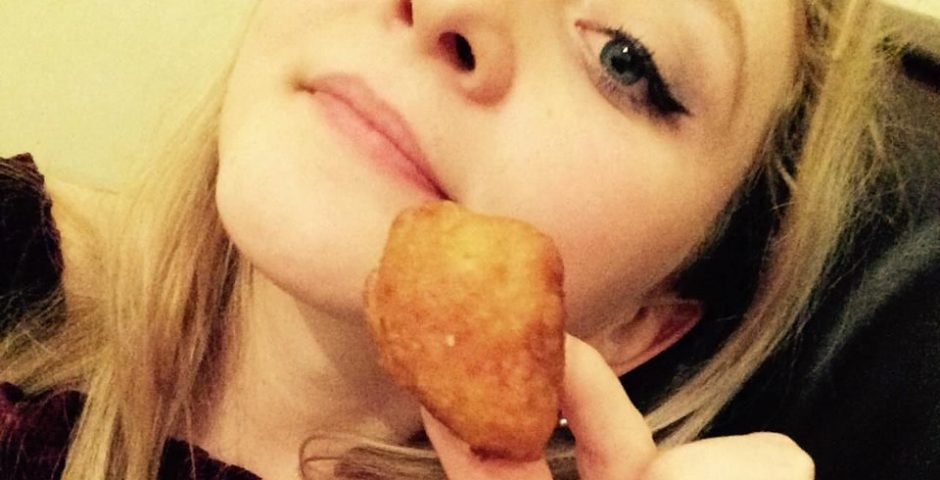 Where can you get the best chicken nugget in Leicester?
40 chicken nuggets later…
Whenever I order chicken nuggets, it is in the faith that they will save me from my dreary life and fill me with unconditional happiness. Each golden nugget of deliciousness helps remind me, as a student, that I can be content in life without a solid 2:1. However, there have been far too many occasions when the chicken nugget at my door has fallen short of my expectations and left me heartbroken and hungry.
For the greater good of others, I devised a selfless plan to test as many chicken nugget deliveries (available on Just Eat) in Leicester as possible. The goal was to find a King of chicken nuggets; one with a golden colour, a crunchy texture and a strong flavour. I wanted the best nugget that I could depend on and I knew that other people would want this comfort too.
Conducting the research was hard on my bank account AND my waistline. I was £50 down and feeling very much like a pregnant nugget with 40 babies cooking in the oven. However, the results were unexpected and totally worth it. Below are my scientific findings, with each nugget rated out of 10.
Queens Pizza
This was where I ordered my first batch of chicken nuggets from and the decision was based on the hundreds of positive reviews it had received and the close proximity to where I live. While this nugget had the most amazing colour, the inner texture was especially mushy and the flavour didn't live up to the hype.
Colour: 9/10
Crunchiness: 8/10
Inner texture: 5/10
Flavour: 7/10
Price: £2.80 (8 chicken nuggets)
TJ's Burgers
TJ's is somewhere I have ordered from before and I felt it was only fair that I gave them a chance in providing the King of nuggets. Unfortunately, this was the most disappointing nugget in my research with the batter being soggy and the colour being somewhat faded. Top marks for the bold flavour though.
Colour: 6/10
Crunchiness: 5/10
Inner texture: 6/10
Flavour: 9/10
Price: £2.20 (8 chicken nuggets)
Popeyes Pizzas & Burgers
This was a spontaneous and drunken order, so please bear this in mind when looking at the marks I gave it – who knows how nugget savvy I was feeling after 10 shots of vodka? I do remember this one resembling authentic chicken, but later decided that chunks of chicken breast aren't what I want in a chicken nugget.
Colour: 8/10
Crunchiness: 8/10
Inner texture: 6/10
Flavour: 7/10
Price: £2.90 (8 chicken nuggets)
American Fried Chicken
American Fried Chicken promised a good nugget, as the name suggests, and it did not disappoint. Unlike the others, I found this one consistent in all of the categories. The colour even included little pepper specks that I love. It didn't get the crown but I do believe this is a well-rounded nugget and the cute, circular shaping reflected this.
Colour: 8/10
Crunchiness: 7/10
Inner texture: 9/10
Flavour: 7/10
Price: £3.90 (unknown amount of chicken nuggets!)
Pearl City
This was where I placed my final order and it specialised in Chinese food. My expectations were low and I was pleasantly surprised when their nugget turned out to be my ultimate favourite. While the others conquered colour and flavour, this one managed to better them by ticking the texture box too – it was the perfect balance between real chicken and being processed.
Colour: 9/10
Crunchiness: 10/10
Texture: 10/10
Flavour: 9/10
Price: £3.00 (6 chicken nuggets and chips)
It really was a case of leaving the best till last and I know where to find my King of nuggets in the future. Of course, the only way to truly find your soul nugget is to take your time searching and finding the one that's right for you… Or something like that. Hopefully this is a nice starting point though!