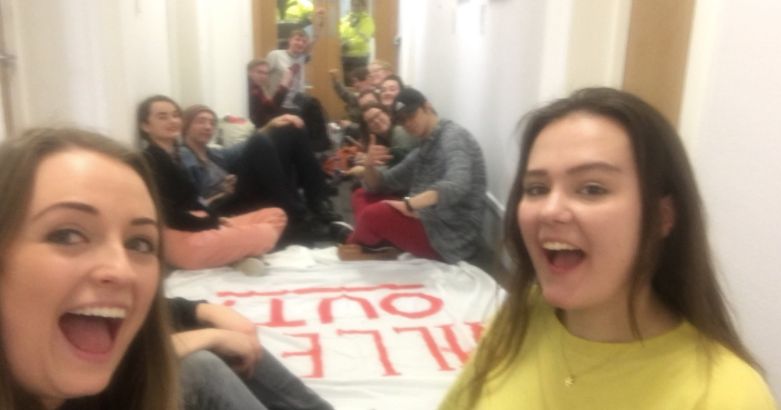 University of Leicester students have occupied uni offices as protests escalate
They have set up right outside the Vice Chancellor's office and are planning to stay the night
A group of University of Leicester students protesting the lecturer pension cuts have occupied the hallway directly outside the President and Vice Chancellor's office Professor Paul Boyle.
The sit-in comes as a continuation of the recent nation wide student strikes over the pension dispute and with the protests continuing strongly here in Leicester, students have taken further action to help get their point across.
The group have been outside the office since 10am and are planning to stay overnight if they have to in order to put pressure on Boyle to re open negotiations.
The protests, now entering their third week, have so far been directed at Paul Boyle and his role in the closing of negotiations and the subsequent strikes.
Professor Boyle, who is the current President and Vice Chancellor at Leicester, is also on the executive board of Universities UK, the organisation planning to scrap a pension scheme which could see lecturers £10,000 worse off once they retire.
This occupation is also in response to the recent confirmation of David Willets as the new chancellor of the university, a decision which caused outrage amongst students and executives of the Student Union alike.
The group, which mainly consists of students, said: "We are occupying the Fielding Johnson building for the purpose of protesting against David Willets as our chancellor elect and in support and solidarity with our striking lecturers and staff".
Whilst security had previously blocked the students off, the group have received bananas and water and are settling in for what could be a long night of protesting.