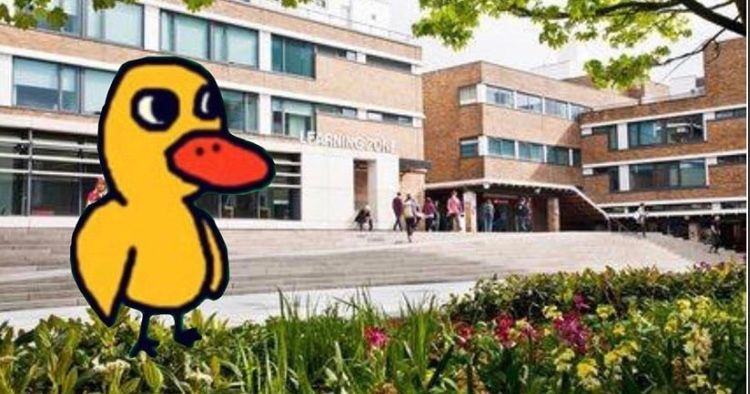 A definite list of the weirdest things people have said on Lancfessions
Good job these posts are anonymous
Lancfessions is a Facebook page where Lancaster students anonymously post confessions, questions and random comments which entertain the rest of us through their stupidity or hilarious nature.
The Lancaster Tab has compiled a definite list of the weirdest and down right hilarious Lancfessions from this term so far. You're welcome.
The Kid from Up
Thinking about that film makes me want to cry! However I wonder how much this guy really looks like Russell…does he wear the yellow cap and all the badges to lectures?
Sounds like the coolest guy in Politics.
What was in your freezer?
TWO WEEKS? Did it not stink? But I think the real question is WHY? I would not want that to get mixed up with my bolognese.
Sorry, I didn't quite catch that
Is that because your voice sounds robotic or do you just interrupt people at the most inconvenient time? Either way, not sure if that is a compliment mate. But at least you may have a promising future in voice detection technology.
Childhood crushes
Everyone had that one secret crush on a fictional character.
Warts
Not sure how to help you but I hope you get it sorted. This is the real reason Lancfessions was created.
"I'm loving angels instead!"
That sounds like the best way to end a night out. Wish I could have witnessed that masterpiece.
Club Penguin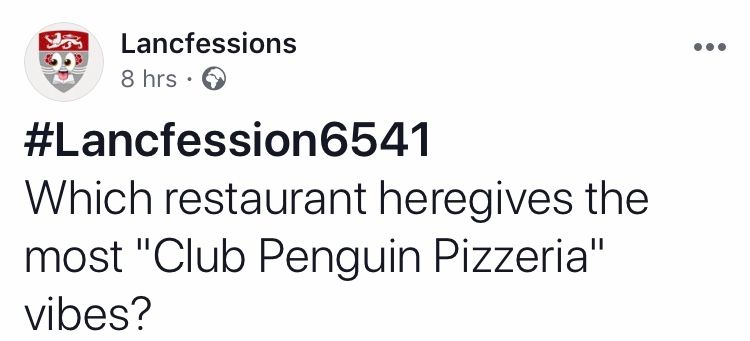 The nostalgia! I Pizzetta might win that one. I could imagine my purple club penguin going to eat there. Wish it was still socially acceptable to play Club penguin at this age.
Trash monster
Freshers beware! I'm intrigued about what sort of creature this means, are we talking a rat or a fat possum? Either way, I might stay clear of Lonsdale in the mean time.
Baked beans
That is unacceptable. If you have made the effort to put the beans in a pan to warm them up, you might as well wait until they are hot. This is madness.
Big Cook Little Cook
"My name's Ben, and my name's Small, we've got the cleanest kitchen of all." Love that song.
Undoubtedly the BEST children's programme there was! Maybe you should play an episode to your housemate to show them how it's done.
Library toilets
At least these confessions are anonymous… and that you locked the door.
This was only just a small list of the hilarious content posted daily on Lancfessions. If you haven't heard of it before, you sure so now.
Warning: it gets addictive.
Related stories recommended by this writer:
– A selection of the worst 'Lancfessions' that will make you lose faith in your fellow Lancs students
– Sultans, Sugar and queuing for Greggs: All the things you only know if you go to Lancs