Here's what Cardiff students got up to during Hallo-week
These are all the places you should definitely keep in mind for next year
It's been a spooky week in Cardiff, and we aren't just talking about the weather. Here's what Cardiff students got up to this year, so you know what to do next year.
Yoloween
Halloweek kicked off on Wednesday for a night of Yoloween at the SU, with a silent disco and a crazy display of costumes. Queues for Cardiff's Joke shop costume store had never been bigger, so we suggest lots of planning in advance for next year.

Bingo Lingo
Thursday consisted of a Halloween themed Bingo Lingo at the SU. Prizes of tequila shots, monthly supplies of toilet roll and AirPods were all up for grabs. Any false claims of 'bingo' meant you were forced to stand on your chair and get shouted at.
Bingo attendant Molly said:  'The guy who ran the bingo made it so funny with everyone getting involved with singing and hilarious chanting".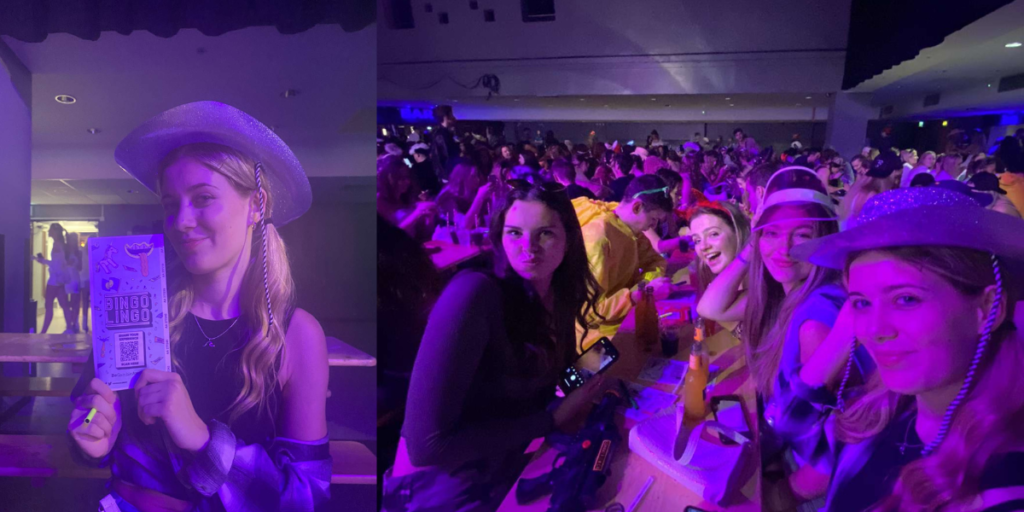 Flat Parties to Movie Nights
It didn't matter where you went, whether you stayed in carving pumpkins or went out, the Halloween spirit was everywhere-from flat and house parties to scary movie nights of favourite horror films. Cinema trips featuring the latest new horror film, 'Smile' (which gets a 10 for scare factor by the way.)
Clubbing Nights
The 'Halloween nightmare experience' was loved by many across lots of clubs. Sunday night at Pryzm was popular amongst students, but notable mentions are the 'Shutdown Halloween Rave' with Kanine at District, and another scary rave night at Walkabout.
There was commitment to the night out; even in the pouring rain, nothing will stop Cardiff Uni students from celebrating halloween this year, or next.
Related stories recommended by this writer:
• Cardiff has ranked as the 11th safest city in the UK for a night out
• Cardiff SU's Best Dressed: Halloween Edition
• Worried about graduating as a nobody? Here's a list of Cardiff's most iconic alumni