How to join in on Valentine's Day celebrations as a singleton
Our top tips for a self-love and self-care filled evening dedicated entirely to you!
| UPDATED
It's that time of year again — the media is full of guilt trips designed to make us feel bad for not being loved up, the shops are full of overpriced chocolate, penis pasta has hit the shelves, flowers have quadrupled in price and town is chocker with couples out celebrating the patron saint of love.
But if you find yourself single on the most romanticised night of the year, here are some great ways you can spend the evening:
1. A social media break
Don't want to see the overload of love that will undoubtedly be filling your feed?
No, me neither – I'm going to be switching on airplane mode, ditching the phone, and enjoying a night free from influencers and friends of extravagant V-Day dates.
Sometimes we need to be kind to ourselves, and realise that surrounding ourselves with constant reminders that show a different reality to our own, isn't always the kindest thing to do. So why not take the plunge and have a day off social media? It'll still be there when you get back!
2. Feed your Soul with Good Food
Just because you're on your own doesn't mean you can't join in for the love of food. Treat yourself to a tub of Ben & Jerry's, a tray of Ferrero Rocher, or even a full-on tapas spread. If you're looking for inspo, this popular trend can be seen everywhere and Pinterest has some great ideas for a foodie platter – and the best thing is, you don't have to share!
Why not pick up one of Marks and Spencer's Valentine's Dine-in Meal Deals – offering a starter, a main, a side, a dessert, and a bottle of wine or fizz, or a cheeky box of chocolates from just £20! It's a total bargain and you just know it's going to be good food, with plenty of leftovers to save cooking through the week.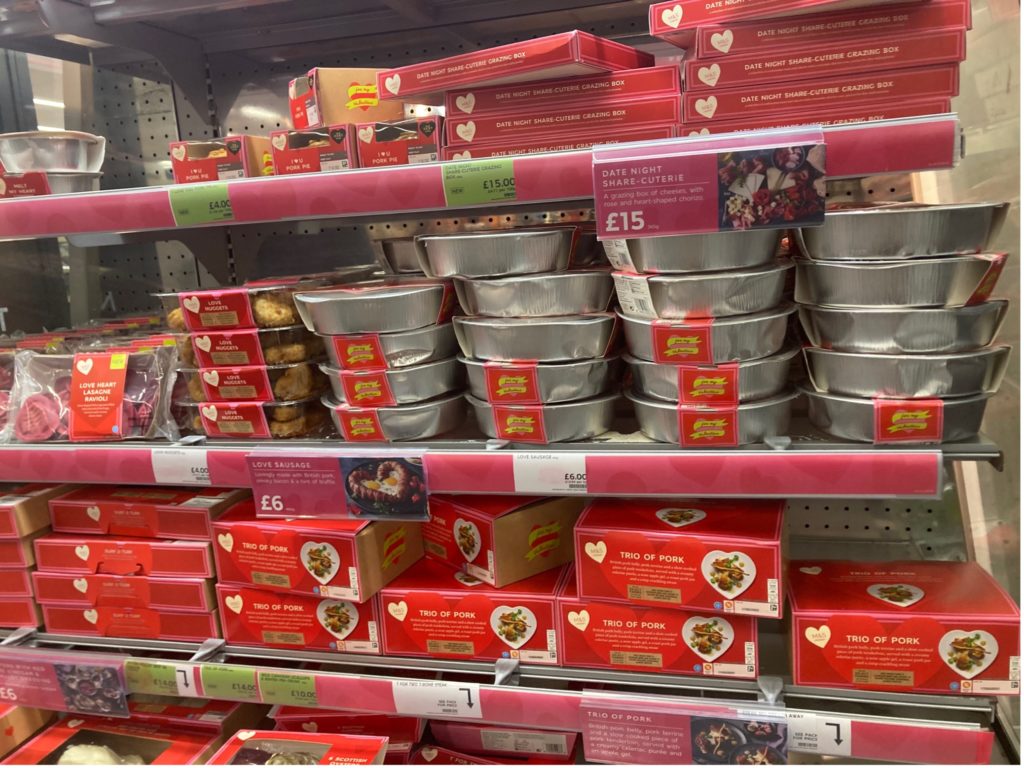 3. Have a pamper night
Why should the couples be the only ones treated on Valentine's Day? Run yourself a bath, light some candles, and relax with calming music to show just how much you love yourself.
It's a good way of putting those Christmas gifts to good use, even those random bath salts! Add to that a glass of wine and a Chilled Hits playlist from Spotify, it practically a scene from a rom-com.
4. Movie time
Looking for something to watch? Netflix has you covered with a whole section of Valentine's classics. From favourites like Fifty Shades of Grey and Dirty Dancing to comedies like Rich in Love, How to Lose a Guy in 10 Days and How to Be Single you really are spoilt for choice. Why not get Disney+, and enjoy all of the films that taught us what love really was in the first place
5. Treat yourself to some new PJs
A much-needed present after surviving the first month and a half of 2022, is Pyjamas. Primark, New Look, and Zara all have such cute V-Day inspired jammies, plus their new spring collections are starting to hit the shelves, so you may as well treat yourself to some spring-looks while you're at it.
Recommended Articles by this Writer:
• Juice is hoping you're their valentine this V-Day
• We spoke to Cardiff Uni's very own Miss Wales 2022 finalist 
• Here's what you need to know about the new club night featuring an all-girls room