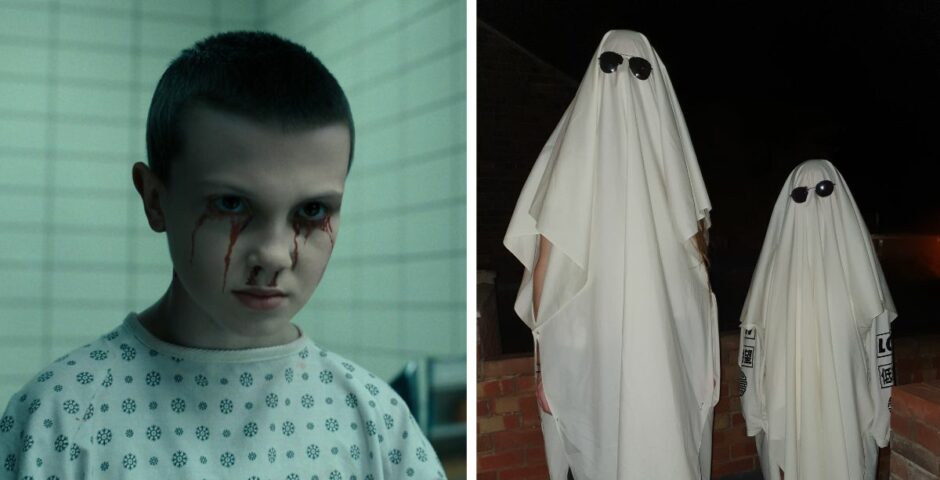 These are the 10 best Bournemouth inspired Halloween costume ideas
If you've got it, haunt it!
It's that perfect time of year. The leaves are changing colour, the weather is getting dismal, and all you want to do is cosy up with a scary movie and some hot chocolate. Halloween is right around the corner and although it's on Monday this year have no fear, that gives you all weekend to party!
But if you're yet to figure out your costume, and are tired of the basic witches, pirates, and some-sort-of-lingerie-with-animal-ears: don't fret. We've got 10 Bournemouth inspired Halloween costumes for you to try:
Frankenstein
If you're a student, there's a small chance you've visited the Mary Shelley lecture hall and a much bigger chance you've had the pleasure of visiting the Mary Shelley Wetherspoons. Shelley, known for her infamous novel Frankenstein, was buried in St Peter's Churchyard opposite the pub.
Her creation has been a reliable Halloween favourite for decades. It's been sported by celebrities such as Frank Skinner and Len Wiseman, with the likes of Vanessa Hudgens, Kate Beckinsale and Kylie Jenner repping the Bride of Frankenstein look. So if you fancy donning the neck bolts, you'll be in grand company.
Or even Mary Shelley herself
If you aren't interested in painting your whole body green, you could go as Mary Shelley herself. Commonly credited with the invention of sci-fi for her novel Frankenstein, Mary Shelley is a powerful female role model. What could be more terrifying to men? A big velvet dress is your best bet here, but with the right updo and off-the-shoulder top, this look can be cute and club-ready too. By the way, it's rumoured Mary Shelley lost her virginity on top of her mother's grave – a feminist icon and a goth idol.
The ghost of the high street
The high street isn't quite a ghost town yet, but with over 35 empty shop fronts in the town centre, you can mourn Bournemouth's long-gone shopping capital. A white sheet and a RIP H&M slogan ought to do the trick.
Dr Jekyll / Mr Hyde
Bournemouth seems to be a magnet for gothic authors; Robert Louis Stevenson wrote Strange case of Dr Jekyll and Mr Hyde here in Bournemouth too! Be sure to impress the girls with what's left of your GCSE English trivia – tip: just whisper the word allegory and you might hook a smart girl for the night. This works as a duo costume, or a solo if you're willing to cut an outfit in half.
Eleven from Stranger Things
Actress Milly Bobby Brown, known for her role as Eleven in Netflix's hit show Stranger Things, was born in Bournemouth. The show has four seasons of costumes to choose from, so no matter the length of your hair or the items in your wardrobe – there's a fair chance of assembling a decent Eleven costume.
Zombie students
Bournemouth is permanently populated with hordes of student zombies. Whether they are deathly hungover from a night out or dead on their feet from library all-nighters, they roam the streets hunting for breakfast Maccies and brains.
Sexy firefighter
Inspired by our very own student club The Old Fire Station, a sexy firefighter is a scorching hot costume sure to set hearts aflame. If you want to kick it up a notch, get a prop Lollipop to symbolise TOFS Friday Lollipop nights. Just promise you won't ask any girls to hold your hose.
Beach-goers
For the casual Halloween-er: a Hawaiian shirt, big sunglasses, and pool float will set you in stride as one of Bournemouth's most commonly sighted summer inhabitants. Whether you keep it comfy with some flip-flops or make it racy with some heel sandals, this costume is always a crowd-pleaser.
Lifeguard
A lifeguard costume is the perfect pair to the beachgoer outfit. After shorts and a red shirt – a visor, and bumbag are all you need, but opt for a swimsuit or swim trunks (a la carte) for a more Baywatch look. Just be sure to keep it modest enough for the club, or else save it for your house parties.
Russell-Cotes and his wife
Ever wonder what that fancy house by the pier is? The Russell-Cotes museum used to be a private home commissioned by victorian Sir Merton Russell-Cotes for his wife Annie in 1901. Today, you can visit the gallery for just under £5 if you show your student card. It's a bit kooky, but if you're an academic or an anorak this could work as a cute couples costume.
Featured image via Netflix.
Related articles recommended by this author:
• Feeling brave? These are the spookiest places in Bournemouth to visit this Halloween
• The best places in Bournemouth to buy your costume this Halloween
• This is what you should go as for Halloween based on your Bournemouth uni course