Five top things to do in St Andrews throughout the Christmas break
Covid-friendly ways to enjoy the festive period
Many students have opted to remain in St Andrews during the Christmas break due to the Covid pandemic. Travel restrictions, mandatory quarantines and risk of transmission are all contributing factors for the decision for a large number of students to remain local.
Fife currently resides in tier 3, although as of December 26th, all of mainland Scotland will enter tier 4 for at least a three week period. The Scottish government has largely encouraged the nation to celebrate within their own household. However, Christmas Day has afforded more lenient rules.
The restrictions on socialising and inter-household mingling has definitely created a more isolating university experience than most of us are used to, however there are many university related activities on offer throughout the break as well as other ways to enjoy the company of your flatmates or those in your bubble!
Free daily meals at the Union
The Main Bar in the Union is offering free meals to all students, staff and their families throughout the Christmas break. Each person will receive a voucher for a meal, hot drink and cold drink. There will also be festive music and you can also dine in Covid-complying groups. This will run from Monday 21st December til Tuesday 5th January (Christmas Day included)!
Exploring the coast
Current restrictions allow for inter-household mixing outdoors with a maximum of six members from two households. The St Andrews coastline is the perfect route for a strolling with with a coffee in hand or pier jumping if you're brave.
If having a frosty dip into the North Sea isn't for you, the coast is an amazing spot for picnicking with some friends. As well as practicing your photography skills capturing the beautiful scenery.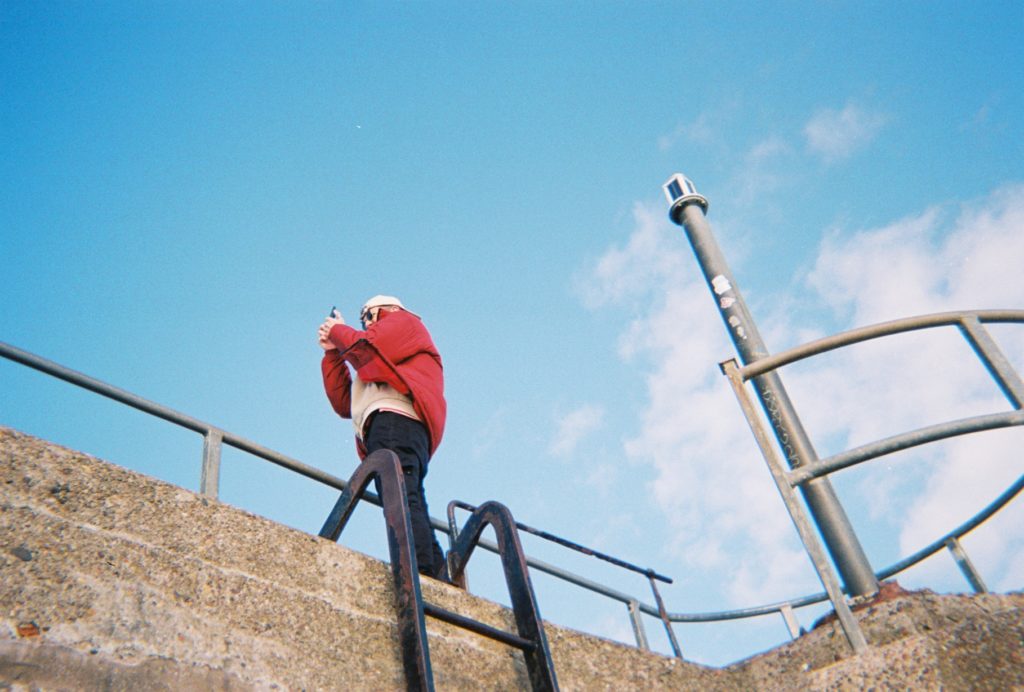 Practice your cooking with a food kit
Sadly for the foodies amongst us, after Christmas all restaurants will be shut for sit-ins. However, you can experience restaurant style food from your home. Both HAAR and The Adamson are offering food kits which allows you to assemble a fine dining experience in your own kitchen.
The kits range in price, The Adamson's start at £70 and the most premium kit costs £150 (but this does include a bottle of champagne!)
The options offered by HAAR are definitely more pricey, but worth a nosy if you want to make your festive feast a lavish affair.
Take a shot at the Golf Course
Outdoor sports are still allowed, so the Christmas break is the perfect opportunity to improve your handicap. Both St Andrews Links and The Old Course remain open for golfing for Fife residents. As St Andrews has been nicknamed 'The Home of Golf', there is no better place for a swing.
Check out the Union calendar
To keep students busy throughout the festive period, the Union events team has organised many events throughout the Winter break. These range from getting your caricature drawn to organised walks around St Andrews as well as movie screenings. The activities are a mix of outdoors and indoors so there is something for everyone!
If you're struggling with loneliness or anything else over the winter break please email Nightline at [email protected].
Alternatively the Samaritans provide a 24 hour listening service if you call 116 123 or text SHOUT to 85258 to be connected with a trained Crisis Volunteer. 
Related stories recommended by this writer:
• 17 memes that will just make sense to St Andrews students
• Nine types of flatmate you'll find if you study at St Andrews
• All the moments in season four of The Crown that St Andrews students can relate to