The Tatler guide to Newcastle Uni is so bad we wonder whether they've ever been here
But they did get some stuff right
We're not sure if Tatler has ever been this far north – they wouldn't be able to make the transition from caviar to mushy peas – so us at The Tab think they need some re-educating about what Newcastle is all about.
Tatler's published a guide to any students considering coming up to the Toon to Newcastle University, which you can read here. Some of it was kinda wrong – so here's our response.
How to get in
"Don't sweat too hard. As the saying goes: 'The dream is a Durham degree with the Newcastle nightlife.'"
Okay this isn't too far from the truth. But I know plenty of people who went to Durham, and left to come to Newcastle. I won't deny Newcastle is very flexible with their grades, and I won't deny that we are the hand-me-down sibling of Oxbridge and Durham, but who else would give the puffer-jacket, rollie smoking student populace of this green land a second chance?
Top subject
"Geography students get to go on fabulous jaunts to Iceland and Hong Kong. The Business School is, err, the business."
I genuinely don't know anyone that does Geography and enjoys it. And to me a "fabulous jaunt" to Iceland sounds a bit too similar to trudging through mud in sub-zero Northumbrian weather, which sounds shit.
I suppose our Languages and Ancient History departments are pretty good, but everyone knows the true top 'subject' is that Debbie Dumpling sat on someone's face and got everyone to shout 'fish and chips'. Debbie you make us who we are.
Doss subject
"Sociology gets teased for its consumer-culture (ie, shopping) module."
It would be very easy to say this for all of our degrees, since we have officially been titled the 'laziest' university. But I know someone from Marketing who literally wrote a blog on what he had done that day – and he somehow didn't get a first. He was writing about his own fucking life are you kidding me.
Where you want to live
"Castle Leazes may be a prison block in the middle of a cow field, but everyone's packed in there like eager sardines. Within it, pick either Freemans (the groovy, public-school, gap-year wing) or the catered option, Havelock, for morning fry-ups in your PJs."
Now, this is a tricky one. There's the Leazes which is full of faux-working class private schoolers in catering, and there's the Leazes which is genuinely a shithole slum. I myself do not lean towards these extremes, so I would recommend somewhere like Windsor Terrace or Manor Bank. Nice rooms, good people, and you don't have to have a staring match with a cow when you walk into uni.
Where you don't want to live
"St Mary's – it's miiiiiles away."
This is true. If you try taking Baileys to a pres at St Marys, by the time you get there it will have turned into cheese. It's so far away. You're also in the middle of a housing estate, so any fun you have will most definitely be shut down by normal people.
Where to drink
"Bar Blanc, particularly on £2 Tuesdays."
Find your closest Spoons. Five Swans if you want a mid-day pick-up in the nearby vicinity.
Best night out
"With all clubs within walking distance, taxis costing no more than a fiver and no one breathing down your neck if you bunk seminars, there's no excuse to stay in. Make sure you clear out every Wednesday in your diary now."
Soho. Every night. Not just Wednesday.
Celeb alumni
"Princess Eugenie, Camilla Rutherford, Rowan Atkinson."
Princess Eugenie, Rowan Atkinson, my parents.
Don't miss
"Trebles, the Toon's signature drink: you get three shots plus a mixer for less than £2. A ritual."
The Treble is in fact our most loved item so I won't disagree here, all I can say is that you should be careful about the mixer. The wrong mixer can destroy a night and the right mixer can make one.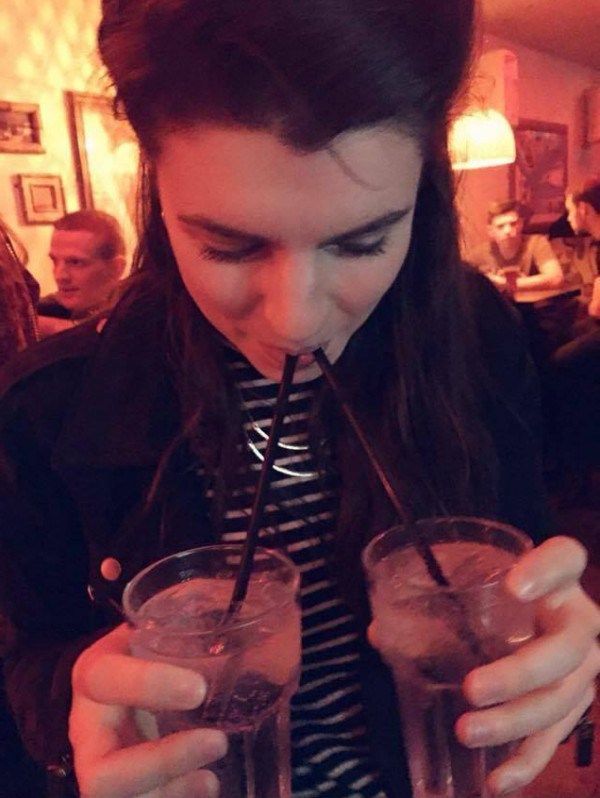 Top tip
"The newly revamped Empress Bar is famous for its bombs (shot/beer combos) – and student drink deals. Win win."
Do the complete opposite to what Tatler says…no, the top tip is that City Take Away do the most banging double chicken burger, and isn't food the only reason you go out in the first place?
Photo credit – Chris Gray (Soho Rooms) and Aaron Shaquille Carlton (Feral).