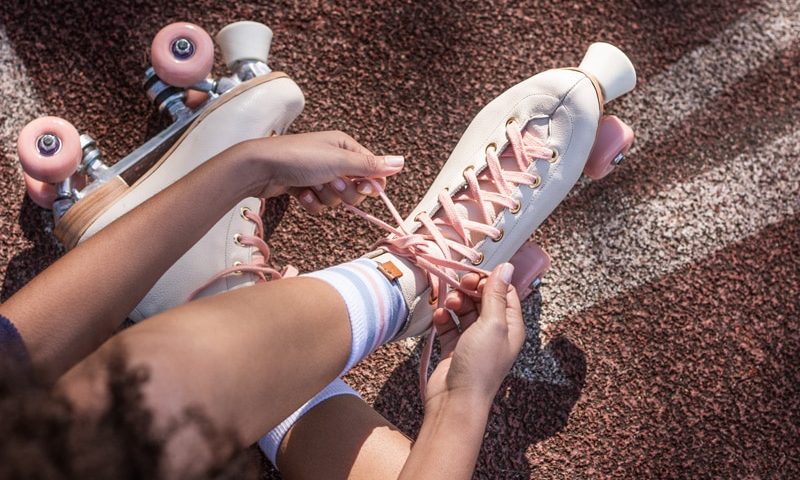 There's a Rolladisco happening in the Boiler Shop
Get Down Rolladisco Newcastle is holding an event on May 20th in the Boiler Shop. Studio54 meets The Get Down, Ballroom to Block Party this event is one you'll want to put into your exam revision schedules.
There will be two sessions of disco – the Afternoon Skate 1-6pm and the Evening Showdown 7-12pm. The event is organised by Team Ape, who are responsible for some of the best nights out in Newcastle such as Off The Record, Ape-X and Ill Behaviour. Tickets go on sale 11am on Sunday.
There will be a roller skating arena with free skate hire for all. The event promises 70s and 80s streetsounds from funk to disco and soul to hip hop to get your skating groove going. Enjoy an night Off The Record in MSA? Well, the soundtrack of this Rolladisco will be spun by these Thursday night disco kings and queens. Plus DJ's from One20, OYOI and more.
At the event there will be Hula Hoopers, Retro Arcade games, a Bubble Machine and 'all things Glitter'. The event will also have interactive activities including lovers message boards and interactive arts and crafts. If you're worried about becoming hungry from all the skating – don't be. There will be the finest food vendors from the North-East, glow stick candyfloss and a cocktail bar.
This is one of the many funky and glizty events that will stand out in your memory of great night out in the Toon. Super location, great decorations and skating to disco tunes – there is nothing else you need.
Dressing up 70s and 80s style is strongly encouraged – you never know, come cool enough and a prizes may be given! Tie up your laces and roll down to the Boiler Shop! Let's get groovin'.