LCO 22/23 Hustings: Meet your Racial and Ethnic Minorities Officer candidates
Voting ends today at 10 PM
Elections for the Women+ and Racial and Ethnic Minorities Liberation-Campaign Officers are currently open. On Monday, October 20th, LUSU held Hustings for the candidates. It was chaired by LUSU VP Union Development Callum Slater (he/him) and VP Societies and Media Danny Goodwin (he/him).
The Hustings lasted approximately 35 minutes, in which time the candidates introduced themselves and their manifestos, and were asked questions by Callum Slater and the audience. LA1TV also live-streamed the event on its Facebook for those who could not attend.
The hustings also included the candidates for the role of Women+ officer, their hustings can be found here. The vote for Women+ officer closes at 10pm tonight.
Ayaan Mohammed (he/him) and Alvin Ngo (he/him) are both running for the role of RAEMO.
Ayaan Mohammed
Ayaan, a first-year law student, said: "The current RAEMO committee is vacant, it doesn't exist, so the first thing that I'm gonna do is actually try to re-ignite and rebuild this community by engaging them and actually representing them."
He said: "I am passionate about this" and "I'm a strong believer in intersectionality. I believe we're all in this together, but at the same time I do recognise our differences, I do recognise that we each have very unique experiences of people of colour have very unique experiences and the big part of my campaign is going to be like you, as people of colour, their voice, their issues and I want to raise those issues and actually present them."
He said that he wants to "lobby the union and university to spend resources on resources, awareness and people of colour campaigns, their causes, like the Sikh society and Friends of Palestine and all these people of colour's causes because people don't know much about them, people are not aware of them and you know actually make our voice heard, like let people know what we are going through.
"Academia is kind of a big part of it as well, so as people of colour they do have different experiences of academia so I do wanna, each of us have very different experiences, and I do wanna make our experience known and how we are dealing with academia…. academic reps for one or both of them."
Alvin Ngo
Alvin, a first-year mechanical engineering student, opened his speech with: "All lives matter, a very simple sentence yet a vast meaning behind it. I actually came from a multiracial country, ranging from Chinese, Malays and Indians and so on, and with the use of English, a universal language, people are able to converse with each other very conveniently. From that I too am able to make some good friends of different races, generally we treat everyone the same way with no bias and this is one very simple act that can be easily done by everyone.
"To ensure that, I wish to launch activities that can bring people together and strengthen that bond between one another, by introducing different cultures and then enlighten that to others, we are able to understand each other so much more than just conversing as humans, and maybe know the outside world even more.
"Aside from funding games I also wish to establish a precise and clear policy regarding discrimination so that everyone can be aware of what is considered an acceptable behaviour within this university. To enforce that I wish to promote anti-discriminatory practice, helping everyone to understand how discrimination can happen or maybe where it can possibly occur. I wish to be able to make a change and ensure a positive environment for everyone in this university, to live comfortably, despite the possible deterioration of mental health by other factors."
How would you manage the responsibility of representing a range of experiences?
When asked how he would manage the responsibility of representing a range of different experiences of students from diverse different backgrounds, Alvin said: "For any victims of discrimination or racism, I wish.. they can open up to me and I can try my best to counsel them and try to talk to them… making sure that they will be able to continue their studies comfortably and nicely in this university."
Ayaan said: "I do realise that it's kind of a big responsibility it's not just ethnic minorities, it's a lot of communities and I do recognise that I do have shared experience with a whole lot of … people. I would actually involve different communities, for example, east-Asian communities, make forums and organise events … to let me know what they're going through and how they're dealing with university."
How would you establish a RAEM forum in the role?
To go about building backup and establishing a RAEMO forum in the role, Ayaan said: "Raising awareness is kind of a big part of it and actually I want to create different spaces for like all different types of people of colour because they are also individuals, to celebrate their individuality. There would be like people of colour exclusive art sessions with visual art, musicians. Also, there would be creating inclusive spaces for them… and I know that women of colour have different experiences and they're not considered that much, and you know like feminist spaces as well as people of colour spaces, so that would be one thing."
Alvin said: "Of course to start off we must try to create awareness of discrimination in all forms, ranging from like forums, posters, brochures, online or in person…
"I hope to be able to launch activities that can, hoping with the intention that I can introduce different cultures, not that I can introduce, many people can introduce their different cultures and their different cuisines, all food is the same as well so with that people understand each other so much more and like its basically about educating everyone about the different cultures besides just one country."
What's the role of LUSU in the cultural and political hub?
When asked what the role of LUSU is in the cultural and political hub, sometimes in opposition to university policy, Alvin said: "For me in my opinion, I'll take the student's union as like a student leaders group" which he has experience in from whilst studying for A-levels, organising events such as games to relieve the stress of studies. He said that in terms of race and ethnicity, "my responsibility will be to make sure that this university is welcoming, heartwarming and comfortable for everyone to live in, and of course, free from racism and discrimination and we should work together on that."
Ayaan replied saying that "I believe that the university does play a big part in it because I'm going to be like the representation of them, the university, so the university's role is to listen to what I'm saying, to like I said, to champion all causes and what we're going through and will be going to actually fund us, raise awareness, and actually take us seriously."
What groups would you want to work with the most?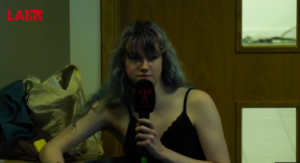 Ayaan said that the other groups that he would want to work with most are "already existing student committees and societies, like the racial-ethnic minority societies, you have like the African Caribbean Society, the Europe Society and like I mentioned, Friends of Palestine, and you know, all of the religious societies as well, like the Islamic Society, the Sikh Society and you know, of course, Malaysian societies, communities that I am not a part of."
Alvin said: "Since the LCO has been vacant for quite a while, there's not really any people in it, I wish to have like new members bringing in as LCO because personally, I'll be brutally honest, one person handling everything will be getting quite tough because we're not superhuman, we're humans too and we have our own priorities, like we came here to study as well. So I wish to have more members as part of the LCO or RAEM so that everyone can work together as a team and so things like this can happen again for those new members and make a better new LCO again."
How would you incorporate minority ethnic groups who might appear white?
When asked how they would incorporate minority ethnic groups who might appear white, despite not being so, such as the Jewish Society and antisemitism that they may face, Alvin said: "Of course for engagement, different humans have different levels of awkwardness and shyness and how much they can open up to one another. Of course, without coercing I would love to talk to anyone and know each other better, we don't have to get straight to the point immediately, we can be becoming friends first, and whenever you're more comfortable with one another, you can open up to me any time, and of course, the new members if that's happening."
Ayaan said: "I recognise that I don't really understand that community and where they're coming from, I recognise that, and a big part of my campaign is actually listening to these communities that I'm not a part of, that I don't get the experiences of, I would listen to you, you know, listen to what you're saying and try to keep an open perspective."
Alvin finished by saying: "Racism and discrimination is not easy to everyone and I'm pretty sure the majority of people have their share of experience. I will not force anyone to open up about that because of course they're scared of it happening again or being too uncomfortable to open up, but I wish that I can be there for anyone that has this unpleasant experience which no one deserves to experience and make use of all the time we have at this university because these years are necessary for us to move out of our comfort zone and go to the next step in our life."
Ayaan finished by saying: "This role aligns with my interest, even if I'm not elected, I'm still going to be involved."
LUSU has requested that students voting in these elections vote under the group which they self-identify with. RON (Re-open nominations) is also available in all elections.
Voting is open from 8am on 18th October until 10pm on Thursday 20th October. The link to vote can be found here.
Related articles recommended by this writer: