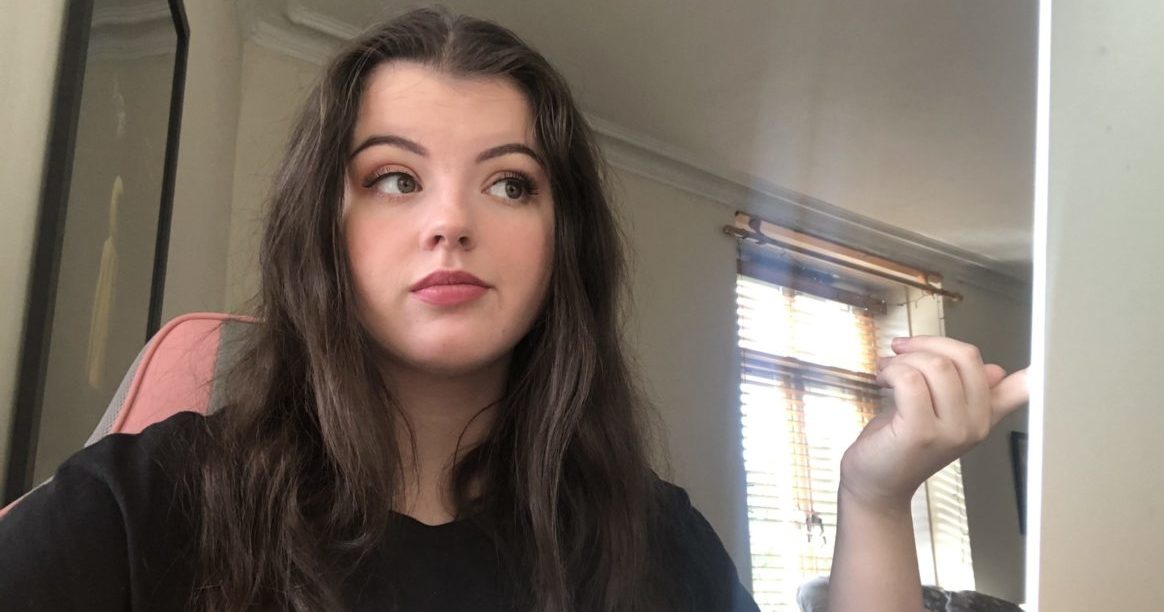 How Lancs students are coping with the jump from A-level to degree
Honestly, I think we all need a nap x
The progression from A-level to degree is a big one. Everyone is warned that a degree will actually be easier than A-levels and, for the hell that we'd all been through in college or sixth form, the idea that things get easier was music to our ears. The shorter contact hours and, supposedly, more manageable work was a huge selling point of uni. But boy, once we actually got here, it seemed as if the idea that a degree is easier than A-levels is a big fat lie.
Most of us spent the majority of first week completely out of our depth with how to cope with the workload that no one could prepare for. It is so difficult to motivate yourself to do long readings that, for the most of it, you don't understand. All of us have faced that dreaded thought: if I can't even deal with the workload in term one, how am I going to endure three years of this?
So The Lancaster Tab asked Lancaster students for their experience with the jump from A-level to degree, especially being a fresher during 2020, and honestly I think we all need a nap!
"My course is heavy and lectures are on consecutive days"
In response to our question about the jump from A-levels to degree standard, a first year Biomedicine student told the Lancaster Tab: "I think that the jump from A-level in terms of workload is quite big as the content for my course is heavy and lectures are on consecutive days. The work is interesting but structuring your day to get it done is different to A-level."
The situation at the moment only adds to the stress that freshers are feeling. Social distancing and self-isolation has made it even more difficult than what your average fresher experiences at the start of their degree. With the new and independent learning style mixed with uncertain times, first year students are constantly battling for help from tutors and advice on how to tackle their workload.
"I am really struggling"
Beth, a first year Accounting and Finance student, told us: "What I've found is, even as a student who can self-study sufficiently, I am really struggling to fit in all of the required content of my modules each week… Of course, this is expected in University but all of the online learning is unrealistic for a lot of students."
Many first years have expressed their struggles with adapting to the new content within their courses and how being online is making it extra difficult.
"Online learning is all I have ever known"
Bethany, a first year Biomedicine student, said: "I'm a fresher so online learning is all I have ever known… but the amount of work we have been given to learn and memorise is such a large amount, especially because I haven't done much revision since March."
Second and third years cannot fully relate to adapting to a new learning style with little to no help due to the increasing social distancing restrictions and online learning, but we can only imagine the frustration. However, a lot of students feel this way, regardless of which year of study they may be in. The main struggle from A-level to uni is the increased workload and the higher expectations for grades that wasn't as apparent at A-levels. Here, planning is the secret to being motivated and productive during the first term.
"At uni we have just been thrown into the work"
Nora, a first year Business Management student, said: "With A-level, you got support to do the work, for example, they'd give you a structure to work with. At uni we have just been thrown into the work. I understand university is about independent study, however, we could have some explanation of the topic before we start doing the in-depth reading."
At uni, it feels as if we all have to drive our own motivation as we are no longer being spoon-fed the information. It is this contrast from being given worksheets to having to go out and find your own literary sources which can be very overwhelming.
"Direct your own learning"
Lucy, a first year English Language and Linguistics student, said: "The content that I'm learning so far is doable but it's harder to manage your work and what you're being taught and to kind of 'direct your own learning', rather than having a teacher telling you exactly what you need to do and learn."
During the first few week of this year's first term, it is clear from the opinions of most students that the university is not offering the kind of support that they need to. People are struggling more because they cannot get into contact with the tutors that they need very easily because of how many students need help. Planning and taking time to understand your content is essential, especially this year. With independent learning being more difficult that ever, you need to find a balance. However we all know that this is easier said than done.
There are plenty of students going through this and, while that may not be very comforting, understand that your tutors will have heard it all. Keep hounding them for answers and information, it's their job. They have a responsibility to you to answer your emails or your constant "interruptions" in Team sessions. It will get easier as you work through the year and understand how to tackle a degree and what is expected of you.
Recommended articles by this writer:
A week in the life of Lancaster Freshers' week 2020 and honestly I'm tired
We asked Lancs students how they felt about online learning
Take this from a fresher: Freshers' week 2020 was a write-off