KCLSU is holding auditions for KCL's 2020 University Challenge Team
KCL has had a poor track record when it comes to University Challenge -we have never won.
In both 2018 and 2019 King's was knocked out in the first round and we haven't reached the final since 1976.
If you want to turn this around and show off all your newfound knowledge gained at university, now is your chance.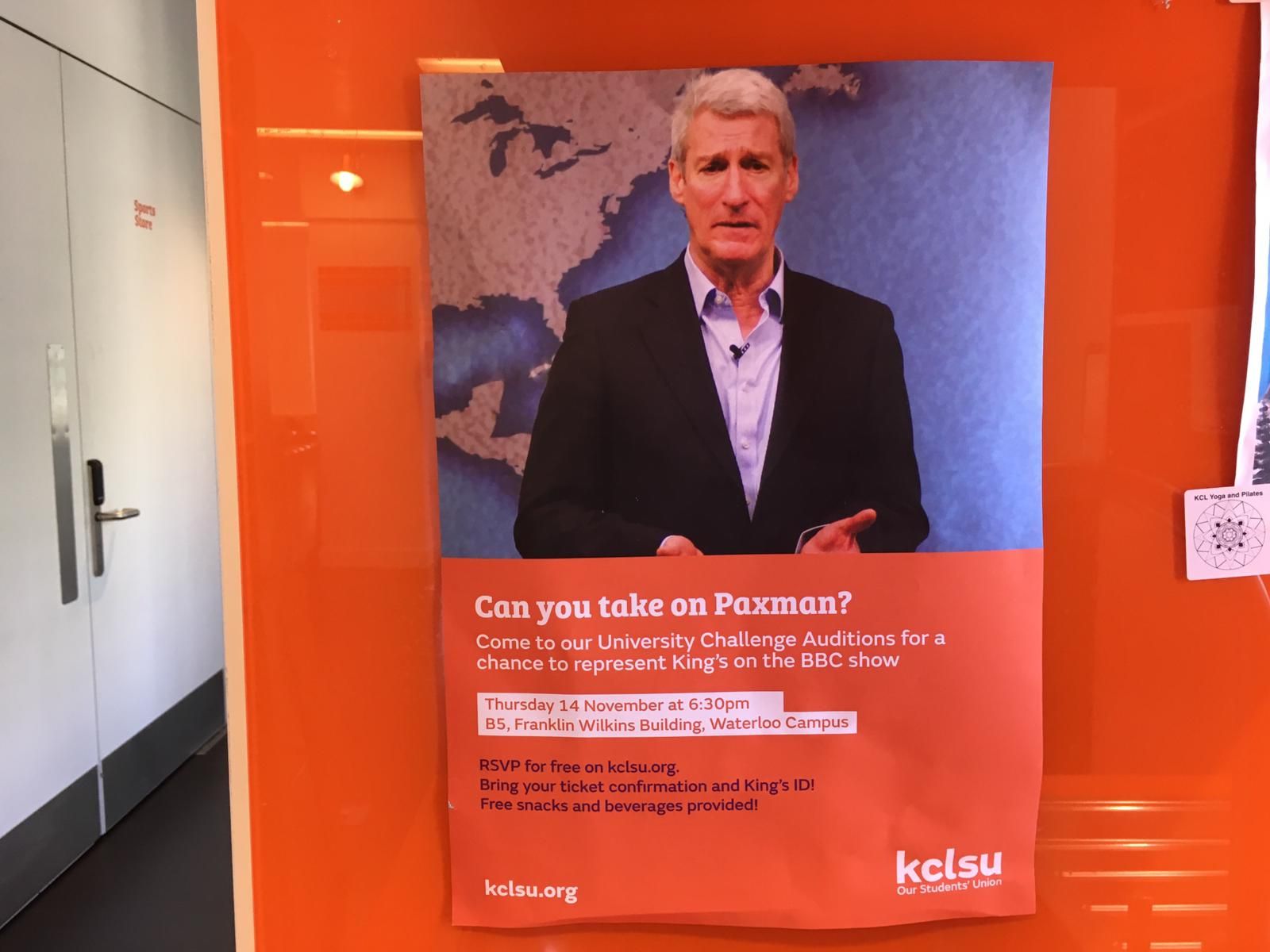 KCLSU has organised auditions for University Challenge which will take place tomorrow, Thursday 14th November, at 6:30pm. The auditions are being held in room B5 of the Franklin Wilkins building.
University Challenge is a yearly quiz show aired on the BBC and presented by Jeremy Paxman. Each university team consists of four members who go head to head with rival teams.
If defending your university's academic honour isn't enough motivation, free snacks and beverages will be provided.
It is free to attend however you must RSVP at kclsu.org and bring your ticket confirmation and King's ID with you to the auditions to confirm your place.
Related stories recommended by this writer:
• How easy is it to get a first on your course at King's?
• Revealed: The dirtiest tube lines in London
•'We can't take action but the uni can': KissCL speaks out about Maughan 'creepy guy'