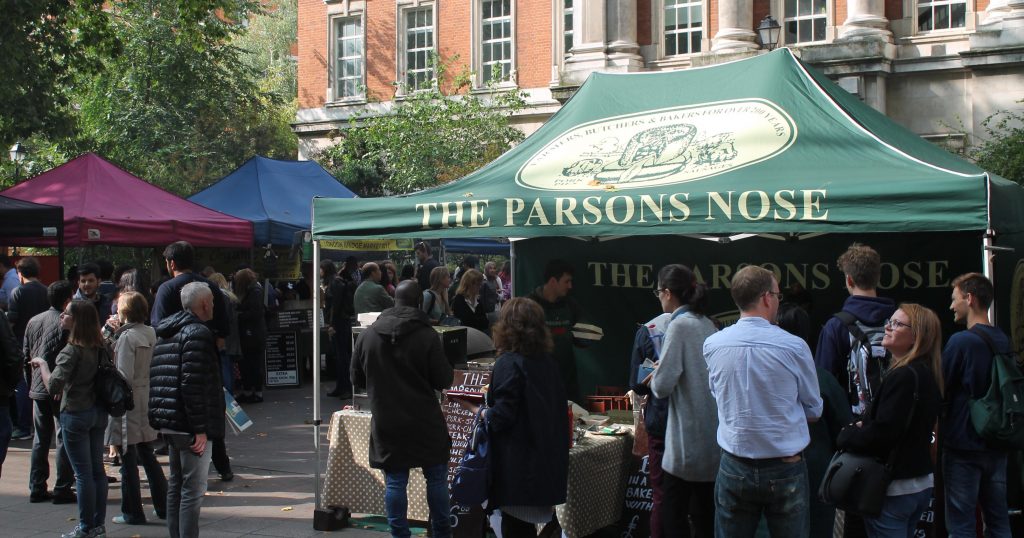 London Farmer's Market is coming to Guy's campus every Tuesday
From speciality meats to vegan, gluten-free foods, these amazing stalls will make you actually want to come to uni every Tuesday
cheap
diet
food
gluten-free
health
hungry
king's college london
kings
london farmer's market
money
vegan
vegetarian
The London Farmer's Market is coming to Guy's campus every Tuesday from 9am-2pm, selling all kinds of yummy food and desserts.
The 'small but perfect' market is the ideal place to grab some food in-between lectures, whether you want burgers, cakes, or pastas.
Their London Bridge Market page provides a full list of all stalls available in the Guy's quad, as well as some more information about their alternative locations spread all over the city.
Most stalls also accept card payments, which is a game changer for anyone that's ever been to a farmer's market without any cash money – but they are also stationed just a short two minute walk away from the nearest cash point if you need an emergency stash.