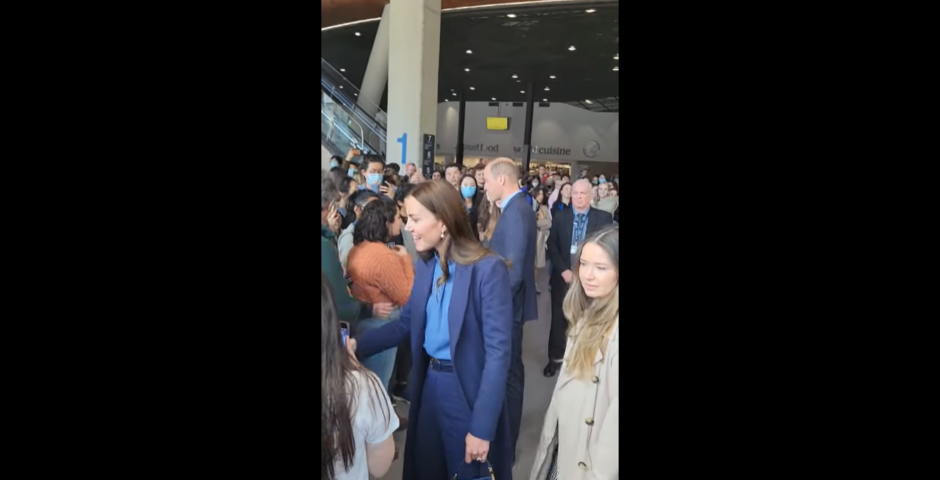 Kate Middleton and Prince William visited Glasgow University
A huge crowd of students gathered to see them
St Andrews isn't the only Scottish university that the Royals have spent time in… For today, Wednesday the 11th of May 2022, the couple visited Glasgow University!
The Duke and Duchess of Cambridge are on a two-day visit to Scotland, attending engagements which focus on mental health.
Their visit to Glasgow University had a huge crowd of students eagerly gathering around them, clamouring for photographs and a chance to shake hands with the Royals.
The two were all smiles as they spoke to several staff members and students at the university, hearing of the research being made by academics at the school of Psychology and Neuroscience.
It seems as if they enjoyed their visit to the ancient university, praising their visit on Twitter. They said, "So lovely to see so many people at the University today – it was buzzing!"
One student spoke on Twitter of her experience meeting the couple. She said, "It was amazing being able to meet @KensingtonRoyal today outside @UofGlasgow! They were discussing Mental Health which means a lot to me as a battler of MG (an incurable autoimmune condition). As a medical student, positive #mentalhealth is crucial."
Another student spoke highly of the Royals, saying they were "really kind and warm."
We hope the couple enjoy the rest of their visit to Scotland and continue to spread awareness of mental health!
Related stories recommended by this author: