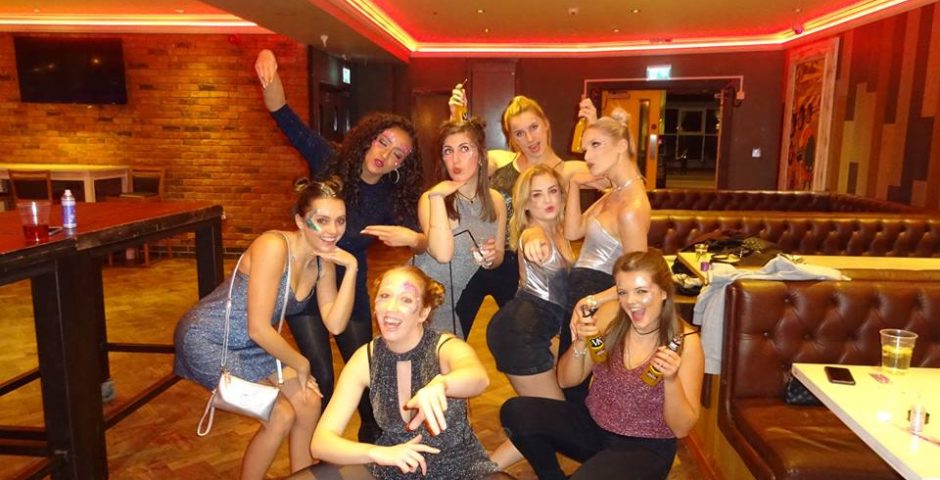 Here's everything you'll inevitably learn as a second year in Cardiff
A guide to partying, food and mould
Second year is beautiful. We have successfully made it through a year of living with strangers, rolling around in baked beans and flour to get onto sport teams, and have managed to pass all first year modules…but only just. Before entering the year of the dreaded dissertation and the tearful goodbyes to everything and everyone, second year is that lovely grace period in between. But we learn something new every day and second year is no exception to that.
University is actually hard work
No longer can us second years miss the occasional lecture or float through exams without revision, this year is when it becomes serious. No one would believe it but we actually learn a lot in first year, and everything from now counts towards a final grade. Hangover days are dealt with by drinking a large flask of coffee, followed by a walk of shame to the library to finish a presentation due that afternoon. The main skill a second year will learn is time management, and the need to be teacher's pet to gain as much help from them as possible.
Housing is a beautiful freedom albeit disgusting
Cheap takeaways and supermarkets on every corner, cold, mould, and explosive ovens: Welcome to a house in Cathays! It definitely does not appear as glamorous as it first did when you excitedly signed for it in first year, and as an added bonus you get to choose who to live with. Those friends from first year who never washed dishes or loved an argument can be ditched once and for all.
From being locked out of you room to a dodgy TV, as long as landlords are receiving your £300 each month they will do everything in their power not to help you. If you can ignore the slugs and rats however, having your own place brings a sense of independence and freedom that living in halls cannot.
And you can have a sick house party.
Lidl being around the corner is the best thing that ever happened to you
The weekly shop can easily be under £15.
You have to make the most of going out
As third year fast approaches it dawns on students they need to go out as much as possible, before they are truly bombarded with work, adult life and actual responsibility. This is the year you truly learn your body and tastes: what your favourite drink is, what club nights are worth going to or avoiding, and you still won't be seen dead in Tiger Tiger.
With being a fresher under our belt we all know what time to arrive at a bar or club to avoid entrance fees or queuing, breezing in with ease before dancing the night away. With approximately one million takeaways in Cathays, second years can say goodbye to Fattoush and McDonald's and explore some real one-star cuisine on their drunken stupor home. Unfortunately, second year does not teach anyone their limits, and consequently hangovers do get worse with age.
There's more to Cardiff than just the castle
Instead of walking around St. Davids aimlessly trying to find something to do, second years now know all the little treasures Cardiff has to offer. Where to get the best grub, what activities have student deals, what societies to join, and what to do on a rainy day. Much more educated on how to find a bargain, second years would have a day out to the charity shops with pleasure, and there is no excuse not to be at Bingo Lingo every Friday night.
Freshers are literally children
It only becomes clear in second year why everyone scowled at you at the Lash during first year.
You learn who your real friends are
Unlike first year, students no longer need to play nice with everyone they lay eyes on to in order to make a friend. People are always coming and going, and second year is the time you learn who is actually in it for the long haul. From break ups to assignment stress, there will be some superstars out there who will always have your back. And anyone who doesn't can get the boot.
With any luck these people will be your housemates, so there is always someone to cuddle with on the sofa devouring pizza and Ben and Jerry's, but if not, at least you know who is worth visiting in the summer, and you can start plotting who to live with next year.
Varsity is still the best day of the year
Obviously.
Second year is one big learning curve but it's still by far the best year, so make it count before third year takes its toll.