Five Leeds student podcasts you should be listening to
At least some of us were productive in lockdown
During lockdown, many of us tried our hand at something new, from building swimming pools to prank wars with neighbours – we've seen it all. In the student sphere, podcasts have become particularly prevalent as many have studied at home and found themselves searching for something to replace their nights out.
We've compiled a list of five Leeds-based student podcasts, all available to stream on Spotify, so you don't have to search for something to listen to while procrastinating this exam season.
Whether you're looking for detailed advice, a funny story or an interesting debate, these students have you covered. We've even asked them for tips on starting your own podcast in case you're inspired…
The Louie Morgan Podcast
Louie is a final year law student who discusses topics affecting students and young adults. From trauma to politics, Louie's "relatable, honest and raw" podcast explores subjects that matter.
He began the podcast a few weeks after the beginning of lockdown as an outlet to speak about his experience of losing both his brother and father. While using the podcast to rationalise his own approach to trauma, he's also hoping to help others do the same.
When asked which episode was his favourite so far, Louie was torn between the first two-part episode where he shares his own experiences because of the great reception he received, or his most recent episode featuring guest Abdulaziz Adekola, who shared his perspective of being one of very few black people in a lecture hall.
Louie says that anyone wanting to start a podcast should "just go for it." He feels right now is the perfect time to start and that everyone has something valuable to share.
Unmuted Letter
Unmuted Letter answers the questions you're too afraid to ask. It's produced by first year students Erin, who studies Media and Communications, and Jay, who studies Theatre and Performance with Enterprise. They began the podcast in November after not getting a show on LSR, but still wanting to get involved with presenting.
When asked for three words to describe the podcast, Jay used: "confessions, advice, conversation." Discussing a range of topics from what to watch on TV to how to slide into someone's DMs, they've got you covered on all fronts. Jay's favourite episodes have been "Mini Life Update" and "How to Survive in Lockdown." While Erin's was their third episode on "Christmas Presents and Family Interruptions," which was their first episode to be recorded online.
Jay and Erin said that if you want to begin a podcast simply get started, get chatting and get thinking. They highlighted that once you've began with something you're interested in, you can always think about guests and improvements.
Sour Peach
Agnes, a second year Fashion Marketing student, and Evie, a recent UoL graduate, met through the student radio and quickly became close after finding they had similar interests.
They began Sour Peach in 2019 to share their experiences, offer advice on your dilemmas, and undertake hilarious challenges. As they discuss topics such as safe sex and rejection – they're the big sisters you never had.
One challenge involved Agnes' housemates setting her up on dating apps to see if they would find a better match than she could find for herself. On the day of the date she was only shown a photo just before she left!
Their favourite episode to record was when Agnes' mum joined them and gave her insight into dating dilemmas. If you're struggling with a dilemma, dating or otherwise, send it over to @sourpeachpodcast on Instagram for a chance to be featured!
The Student Breakout Podcast
The Student Breakout Podcast was started in lockdown by Henry, a third year Mechatronics student at UoL, when he found himself missing university life and going out. He describes his podcast as "fun, informative and bullshit" as he speaks to friends around the country, discussing what university life is like for them.
The daunting sixth form experience of visiting universities teaches you a lot about the course, but not so much about the everyday life outside of academia. As well as providing advice on the best nightclubs in each city, Henry delves into stories from all over the UK to give curious prospective freshers and students alike an insight into how the rest are doing it.
His favourite episode thus far is Bangor, where one his best friends sheds light on the unique university lifestyle over in Wales, with a lot of laughs along the way. Look out for a Leeds episode coming later this year!
Henry's advice for other students wanting to start a podcast is to start with an idea that you're passionate about and let it evolve. He emphasised it's important not to stick to one avenue, but instead find what works. He also said that, if the student loan allows, invest in good recording equipment, because no one wants to listen to a crackling voice!
Straight Outta Uni
Straight Outta Uni is co-hosted by recent Leeds History and Spanish graduate Sophia and Southampton graduate Ronaldo. After being involved in LSR at university and negotiating the frustrations of graduating during the pandemic, Sophia teamed up with Ronaldo to air their first episode back in December.
The podcast, which its creators describe as "light-hearted, topical and (hopefully) entertaining," discusses topics graduates and young people can relate to in a bid to demonstrate that everyone is "in the same boat."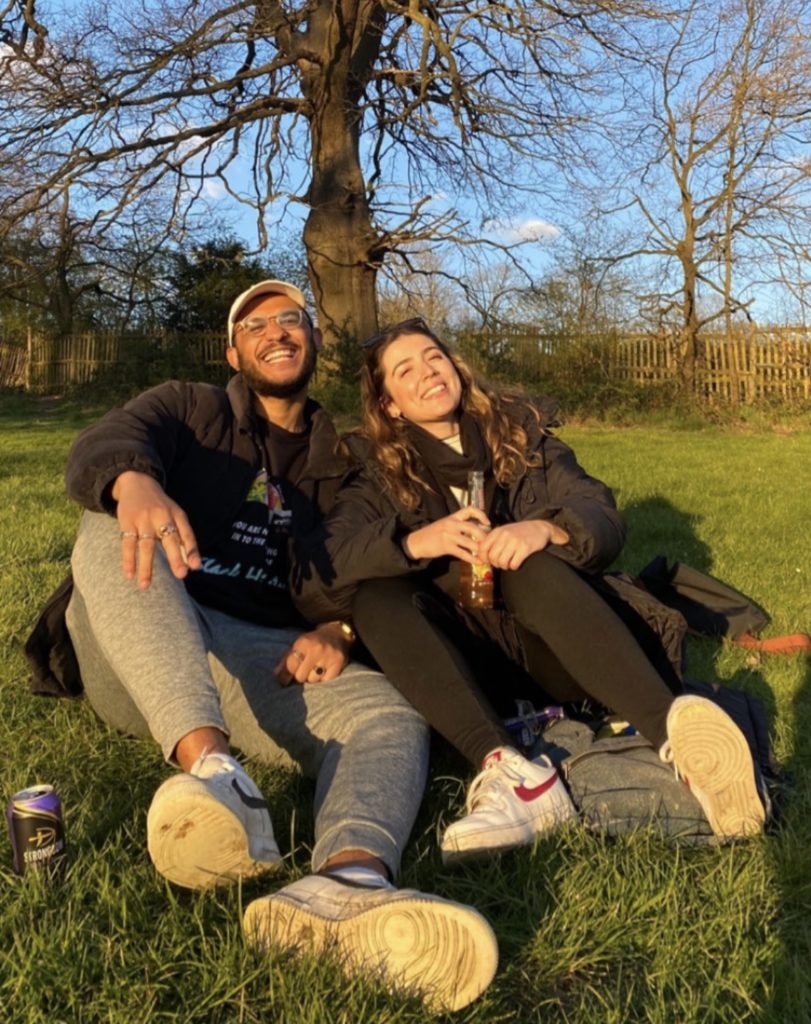 Sophia's favourite episode to record was on millennial relationships and online dating as they had "a lot of funny stories to share, juicy responses from listeners and some passionate debates."
If you're looking to start a podcast, Sophia wants you to know that it's definitely worth doing! She suggests buying a cheap mic from Amazon and downloading Audacity to edit your audio. She said not to be disheartened if everything doesn't fall into place straight away.
Related stories recommended by this author:
• TikTok star Abby Roberts on TikTok fame, online hate and her makeup masterclass
• These students dressed as iconic Leeds landmarks to raise money for charity
• If Leeds halls were queens on RuPaul's Drag Race UK, this is who they'd be