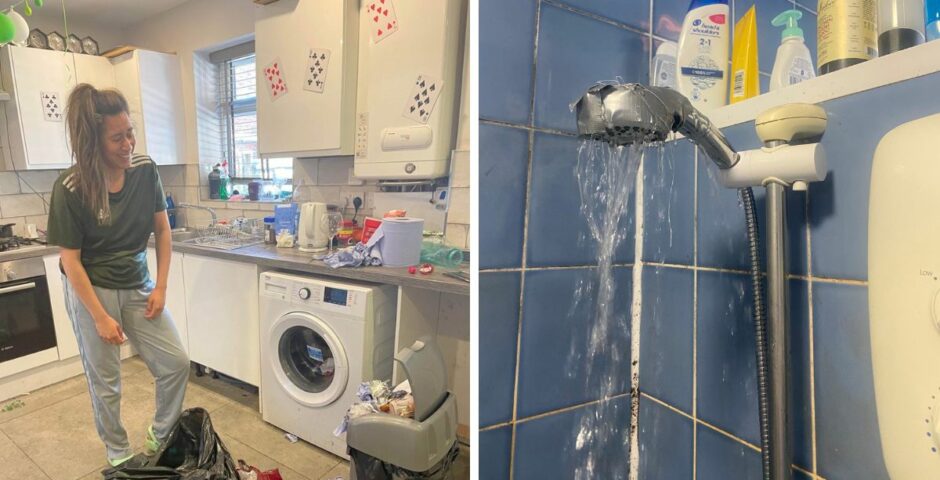 Lancaster students are currently without running water as pipes burst across city
'My dog is stinky and needs a bath… I'm not happy'
Dozens of Lancaster University students are currently without running water as the city experiences numerous leaks across the city due to the change in weather.
The weather has jumped 12 degrees since yesterday in Lancs and local water supplier, United Utilities, has blamed "thawing pipes" for the numerous leaks which has left students without hot or cold water.
While it is not clear how many people are affected, students in the city centre and around Dallas Road have reported having problems.
Second year criminology student Andrew told The Lancaster Tab the problem started yesterday when his house were left without water for "three to four hours".
He also explained he received no communication from his landlord, lettings agency or his water provider to explain what was happening.
Overnight the water returned and he was able to turn his heating back on, however it's since stopped again.
Heather, who lives near Lancaster train station, told The Lancaster Tab: "It went out for about an hour last night except we got a tiny stream of water from the kitchen tap.
"I came back half an hour ago (12:30pm) and it wasn't working at all and still isn't.
"My dog is stinky and needs a bath… I'm not happy."
In a statement this afternoon, United Utilities said: "We're really sorry that you may still be experiencing poor pressure or no water. With the sharp increase in temperature today we're now seeing more leaks and bursts on our pipes and on customer properties. We're out and about repairing leaks as fast as we can."
The water provider has asked affected students if they spot any water leaks or burst to report it here.
A spokesperson for Lancashire County Council said: "Some customers may be experiencing poor pressure or no supply. Leakage teams are out across the area, making the repairs to the network."
For students who are currently experiencing leaks or are without water, you can find further advice here.
Related stories recommended by this writer:
• Students occupying Margaret Fell building over Lancaster Uni's arms relations
• Still stuck for ideas? Nine alternative Christmas presents for Lancs students
• Answer this Lancs trivia quiz and we'll tell you if you're on the naughty or nice list this year