Lancaster University LGBTQ+ Forum to hold vigil for Pulse nightclub victims tomorrow
The vigil will honour the victims and highlight the issues affecting the university's LGBTQ+ community
On Saturday, the LGBTQ+ Forum is holding a vigil for the 2016 Pulse Nightclub shooting victims.
This gathering supports the LGBTQ+ community and those grieving such violence worldwide.
It will be held in the Chaplaincy Centre Anglican and Free Church Chapel at seven pm this Saturday.
On 12th June 2016, Pulse Nightclub, in Orlando, Florida, hosted a 'Latin Night' – a weekly event on Saturday with roughly 320 people inside. At two am, a gunman entered the nightclub and began shooting patrons before police managed to end the massacre by fatally shooting the gunman.
Of the 320 patrons, 49 were killed, and 53 more were wounded in what is the deadliest attack against LGBTQ+ people in US history; a title that tragically belonged to New Orleans' French Quarter's gay bar, UpStairs Lounge (where 32 people were killed in an arson attack).
It highlighted the hatred that LGBTQ+ people face daily and how fatal it can be for those being themselves, not just in the US but also in the UK and Lancaster.
Recent statistics provided by Lancaster City council have shown that, in Lancaster, 66% of lesbian, gay and bisexual people who have experienced a hate crime do not report it, and 64% of transgender people feeling like their quality of life was significantly affected by their fear of hate crimes.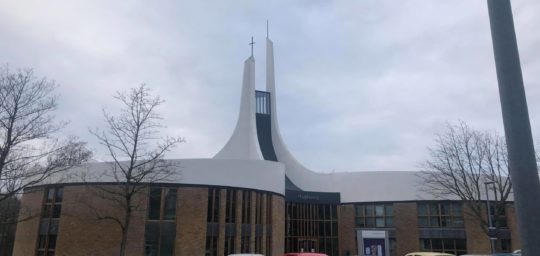 Lancaster LGBTQ+ is hosting an event at the Chaplaincy Centre Anglican and Free Church Chapel on campus (next to the security office) this Saturday 12th June at seven pm, on the fifth anniversary of the massacre, and raise awareness of the serious, often fatal, issues that continue to harm the LGBTQ+ community.
When asked about the importance of this event, the LGBTQ+ Forum said: 'The vigil is an opportunity for people to come together and share their support for the LGBTQ+ community, and grieve over the tragic events of the Pulse shooting, because of violence that still takes place in the world. Words of remembrance, grief and solidarity will be shared between students and staff."
The society will also be streaming the event on their Facebook page for those who cannot attend in person. Those interested in attending the in-person event at the chaplaincy centre on campus are welcome to do so by signing up using this link.
If anyone wants to speak at the event, they are welcome to do so on the night or email the Forum Faith Officer, Luke Halpin, at [email protected] if they would like to do something had prepared beforehand.
All are welcome at this event, and the Society welcomes all attendees to join them at a social of tea and coffee under the Alexandra Square marquees afterwards.
Featured image credit: Lancaster University LGBTQ+ Forum
Related articles recommended by this writer
Lancaster University drops three places in university league tables
Pro-Palestine Lancaster students are calling for the uni to stop investing in Israel
'Lunehouse would be a dream combination': Student opinions on potential names for Sugar