10 things you need to know if you're joining Lancaster in October
People are gonna question your choice because it isn't a Russell Group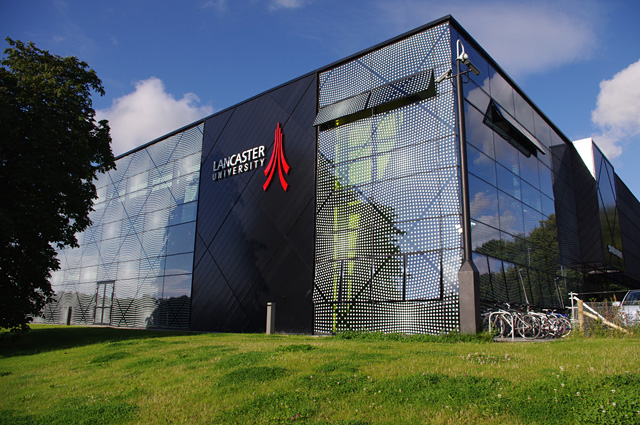 Okay, we aren't a Russell Group uni. So what? You've made your choice to come to Lancaster, so you know that once you're here it doesn't matter whether we're RG or not. Yeah, we get some stick for it, but just remember we're higher up in the league tables than most of those places anyway! They're just full of people who've finally come back from their gap yaah, finding their spirit animals and getting dreadlocks – who needs them?
Use the Sugar bus
The Sugarhouse. Our student sanctuary. Home of cheap VKs, and bad memories. Either way, you'll never be short of a way to get there. Instead of forking out on a taxi, at Lancaster we've got free bus services running directly from campus to Sugar, meaning you can get to the club (and back) safe and sound, without having to spend any of your precious drinking money. Jägerbomb, anyone?
Don't cheat on Sultans
Nothing is more comforting than staggering (or crawling) into your favourite takeaway, them calling you "friend," and being greeted with steaming hot curly fries. Seasoned perfectly. When drunk, this food is as good as anything from any Michelin-star restaurant. Sultans is friendly, Sultans is warm, Sultans is love, Sultans is life. There are a few takeaways on campus; none as welcoming as Sultans. Pick Sultans. Be loyal.
Basic rooms really aren't bad
I was worried about the different types of accommodation that I could pick, and was a bit sceptical about my basic room. But my room was huge because I didn't have an en-suite, it had an amazing view, and the shared bathrooms were 9 cubicles between 18 students (across 2 flats) which was basically 2 per cubicle. The cubicles were huge, too! Bigger than any en-suite you'll find on campus, that's for sure. ALL of my friends who had en-suite rooms said they'd have easily picked a basic room; you'll be at least £15 p/week better off. That's at least five drinks.
Take advantage of the library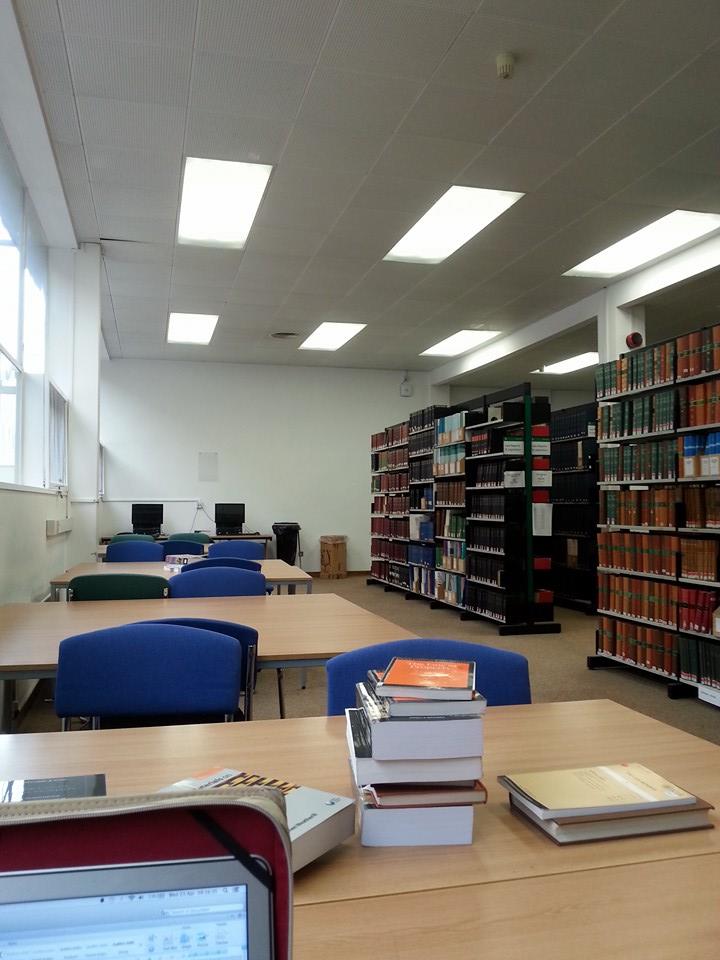 Lancaster has a 24/7 library. Which means that when you're having a mental breakdown at 3am because your assignment is due in at 12pm that day you can run off to the library to down a Red Bull, add the finishing touches, and get all of that crying out of your system. Plus, we've got a ficus called Norman who lives in the middle of the library. Is it a bit twisted that he's surrounded by dead trees that've been turned into books? Who knows?
Appreciate the campus
The campus is pretty enclosed; if you didn't want to leave, you wouldn't have to. You can have your shopping delivered to your door, there are nine bars to choose from, and half of those bars serve great food. There's an amazing woodland trail that makes for really good de-stressing, and it's a great location for a run. The campus is amazing, we've even got our own lake! There are loads of places to relax, socialise, and even have a barbecue; the campus really is it's own little city – the more you embrace it, the more you'll benefit.
Don't disrespect the ducks
Ducks can be savage little bastards. It's a fact of life. The Lancaster ducks were there before you, and they'll be there after you. Yes, it probably is interesting to see how far you could kick one of them; yes, it sounds funny to feed a duck some of your crispy duck from Wok Inn; but don't disrespect the ducks. Y'know the phrase "happy wife, happy life?" Well here at Lancaster it's "ducks are mad? Your day's bad." Bottom line, just don't piss off the ducks. They're sacred.
We've got an Aldi AND Lidl
You hear those stories about students having to live off of fake pot noodles, and 35p tins of beans. Well not at Lancaster. As of 2019 we've got a Lidl and an Aldi – which means you can probably get your weekly shop for under £20. My shop usually meant I was spending around £30-£35; students with an extra £15 in their pocket means longer nights out. Not that everything is about going out – that extra £15 could be spent on some new pens, or whatever non-alcoholic joys you find in life.
There's more than one club
You're gonna hear a LOT about Sugar. Don't get me wrong, it definitely has its moments, but it isn't the only club in Lancaster. Dalton Rooms/Glow feels less claustrophobic, and they can boast that in 2018 they managed to get Paul Chuckle in for a DJ set. There's also Mint, Hustle, and Generation. You've gotta have a bit of an explore and find out which one suits your vibe best; Sugar is ace, but it's not the only club here.
Get stuck into Roses
If you don't already know, Roses is the weekend of sporting competitions between York and Lancaster that happens every year. It's honestly the best weekend of the year, and if you don't get involved in some way then you'll really miss out. It's an opportunity to see some great sports, cheer on your uni, and get absolutely hammered on a three night bender – what's not to love?
So there you go – 10 things you need to know if you're joining Lancaster in October. See you soon, freshers…