VOTE: What's the best thing about Glasgow Uni?
Ok, guys. We need your help.
Welcome to the ultimate showdown of 2016 – what's the best thing about Glasgow Uni?
Rajous
Hate him or love him (but let's face it, no one hates him), Rajou is as much of a Glasgow Uni figurehead as Sir Boyd Orr. Over-priced bottles of water aside, the man is our go-to guy for the mightiest of all drinks when regular supermarkets let us down. You can never "just nip in" for a bar of galaxy and cheeky diet coke without Rajou giving you the best damn chat there is to be had in the city. We love the way he studies your ID and proceeds to call you by your first name. The girls and the boys alike blush when he gets a little bit flirty, because, hey, that's Rajou for you. He even gave us love advice one time.
Beer Bar
Despite the constant smell of vomit and the lingering aura of bad decisions, Beer Bar and its infamous pints of fun are a GU staple. It's a place where you won't be shamed for drinking in the middle of the day on a Wednesday and a place where you won't be judged for wearing a week-old jumper and slightly stained jeans. Finished a lecture? Reward yourself with a cheap pint in Beer Bar. Exam tomorrow? De-stress yourself with a cheap pint in beer bar. And what about the juke box? It contains the answer to all adverse situations, so many levels to the Beer Bar's potential. GU just wouldn't be the same without it.
The Instagram potential
Let's face it, Glasgow Uni is one of the most beautiful places in the world. I mean, it looks like bloody Hogwarts, but better. No matter what season, it's always looking stunnin'. Trying to focus in the Library when you've got these views going on is pretty difficult.
Five quid burgers on every corner
One of the best things about Glasgow Uni is undoubtedly the surplus of burger places dishing out £5 (or less – BRGR we're looking at you) student deals.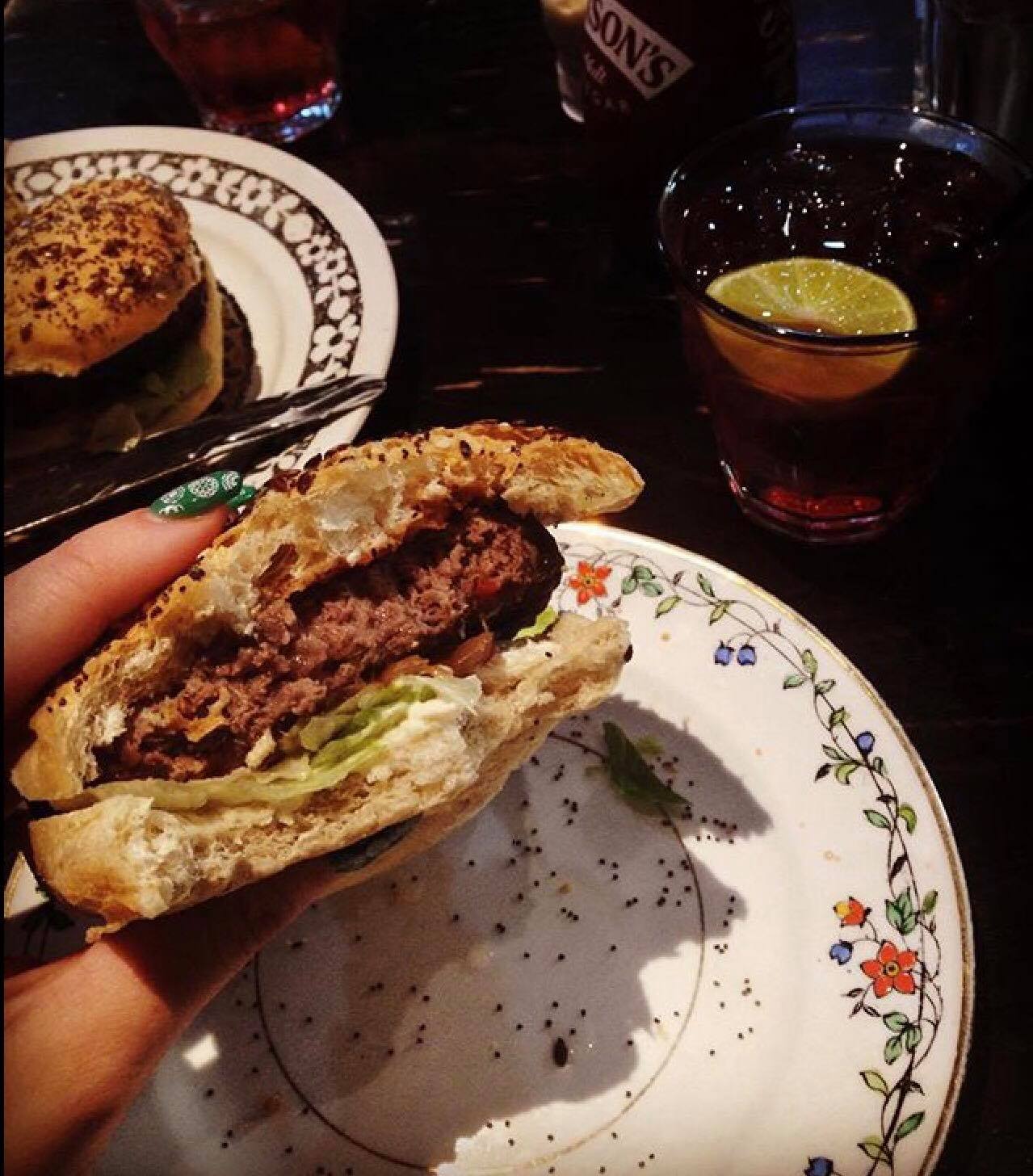 Ketchup, BRGR, Chequers, Bank Street – you're spoilt for choice. Let's face it, who can actually be arsed cooking? The West End has you sorted.
Jim's Bar 
If you want an excuse to get on the sesh (without the hassle of walking into town to an overpriced club where you have to queue 45 minutes to get a beer) Jim's bar is the place to go. With karaoke every other Friday and all the pitchers you can imagine, you're always guaranteed a good night out, even if you wake up regretting your decision to blast out Hero by Enrique after 14 sambuca shots.
The rivalry
No matter what course you're doing at Glasgow, we're a close-knit community that'll defend our uni against the tech and the Caley massive if need be. On all accounts, we have to be better than our rivals. Our students know that when someone who doesn't go to Glasgow walks in our territory it's go time. It's all fun and games really but there's nothing better than watching the uni come together at a Glasgow vs Strath rugby match, or spectating at the annual Glasgow Taxis Cup clash.
The library 
What? You all spend so much time here we thought we'd better include it as an option. It is 12 stories, after all.
And when you've forgotten your depressing packed lunch of salad and a banana the library never lets you down. With their fabulous selection of smelly sandwiches to quench that hunger and keep your brain working at 100%, what more could you ask for?
The Fraser Building microwave
It's about time we mentioned the mightiest of all arrivals to Glasgow in recent years, the microwaves in the Fraser Building. No longer must we eat salad and a sandwich in the midst of the Scottish Winter. The Fraser Building has opened our eyes to library food potential and we don't know what we ever did without it. Soup, cous cous, last night's curry, you name it, the microwave can heat it up for you. If that's not the best thing on campus right now we really don't know what is.