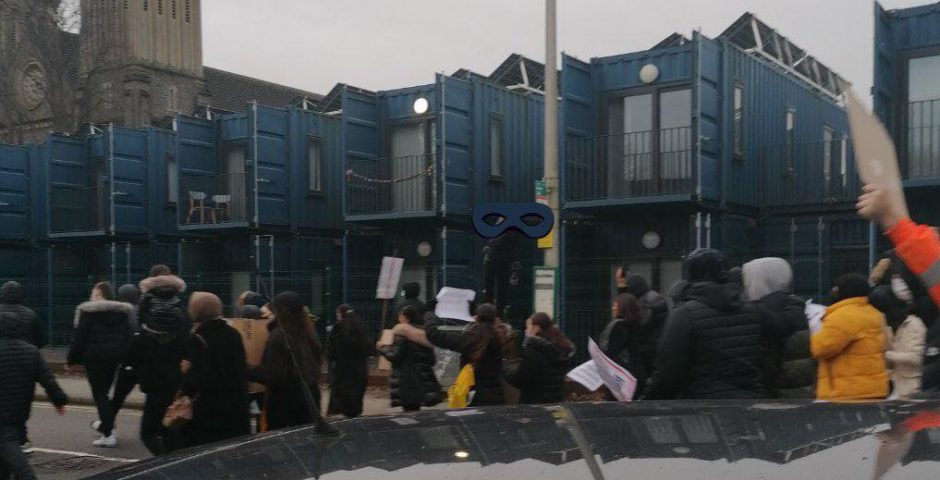 Woman accused of organising protests after death of Mohamud Hassan faces £500 Covid fine
The organiser has been reported for breaching Covid regulations
A woman has been issued a fine of £500 for breaching coronavirus rules after organising protests in Cardiff following the death of Mohamud Hassan. Mohamud died after being released from police custody, where he was detained overnight after being arrested for breach of peace.
An investigation has been launched after the death of Mohamud hours after his release from police custody. Relatives claim he was seen after his release with several wounds and bruises to his body, which were not there before he was taken into custody.
Many have taken to social media to dispute the circumstances of his untimely death, and protests were held outside the police station. 
Breaking:- Protesters have gathered outside Cardiff Bay police station following the death of 24 yr old Mohamud Mohammed Hassan – arrested on Friday, released without charge Saturday morning – he died Saturday night.

Picture credit:- Andy Green pic.twitter.com/r5Eo9oIfYU

— GTFM (@gtfm1079) January 12, 2021
Police said one woman was reported for breaching Covid regulations by organising an outdoor event, namely the protests in Cardiff Bay on Tuesday and Wednesday.
A spokesperson for South Wales Police said she now has the opportunity to either pay £500 or request a court hearing.
The force said that inquiries into the protests are continuing and it was expecting to take further action against other individuals for breaching Covid regulations, and other criminal offences.
Related stories recommended by this writer:
• Protesters gather outside Cardiff Bay police station after death of 24-year-old man
• Cardiff lecturer posts video calling students 'idiots' for wanting safety net 
• Cardiff lecturer who called students 'idiots' sacked as extenuating circumstances head