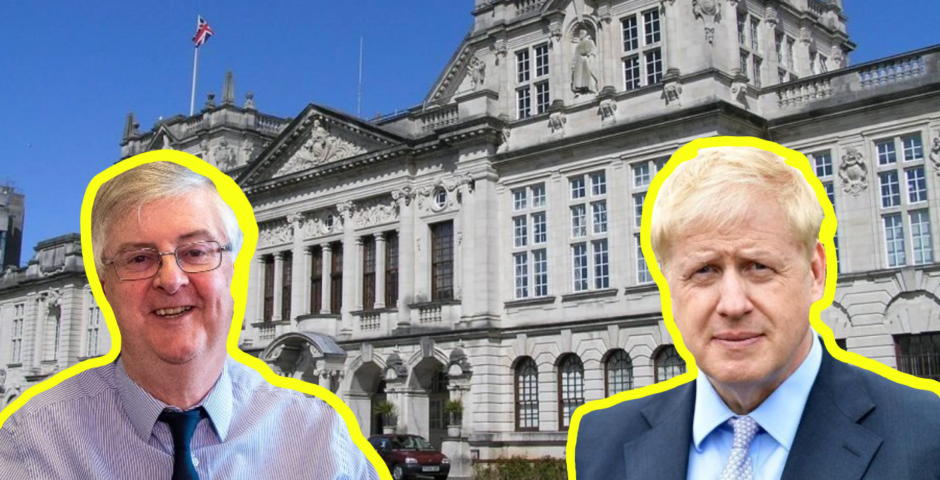 So you're coming back to Cardiff, but what are the rules?
Wales and England currently have different guidelines
It's almost time for a new term to start, but one thing is still kind of in our way…corona. Oh, and by kind of, we mean it has totally changed everything, even our uni experience.
If you're heading back to Cardiff and don't actually live in Wales, you've probably been familiar with a totally different set of rules and guidelines the last few months.
Wales has different guidelines in place compared to England and the rest of the UK, and honestly, the various rules makes it very confusing for us uni students when we return to our universities. We've been so used to a certain set of rules, that it becomes easy to forget other places have different ones.
Don't fret, we're here to help outline all the rules you need to know in preparation for coming back to Cardiff.
Masks
Originally, Wales made wearing masks in indoor public settings optional, but from Monday (14th of September) they will be compulsory in all indoor settings. This includes shops, supermarkets, shopping centres…you get it. A Welsh Government spokesperson stated that this does not include pubs and restaurants, however, some places may have their own rules in place where they require you to wear a mask until you are seated.
In England, masks have been compulsory for a while and Wales has finally done the same, so don't forget to pack your mask!
Households 
From Monday the 14th, in England, it will be illegal to meet in groups larger than six outside of your household. This includes both indoors and outdoor settings. On the UK Gov website, it states that exceptions where groups can be larger than six include; where everyone lives together or in the same 'support bubble', for work, education, and the list goes on.
However, in Wales, you can have an extended household made up from four households, until now you could meet all members of these households at once. On the 14th of this month that will change, you will only be able to meet up to six people from your extended household indoors. Though, in Wales, you can still meet up to 30 people outdoors (of course being socially distanced.)
While you are back in Cardiff, you'll most likely be living in a flat or house of mixed occupancy. The current guidelines by the Welsh Government suggests that in circumstances like this you each have separate extended households. However, they warn you should be aware that if you all form extended households "you are putting yourselves (and others) at increased risk.
"Our advice is that you should think very carefully about forming an extended household in these circumstances."
Public Transport 
In both England and Wales, you are legally required to wear a face covering on public transport. In both, you can use public transport for all travel. Though, some people are exempt, they include; children under 11, those unable to wear a face covering because of a physical or mental illness or disability, anyone assisting someone who relies on lip reading to communicate.
Currently in Caerphilly County Borough, where there is a local lockdown, only essential travel is to be used for public transport. In areas with rising cases, like RCT and Merthyr Tydfil, only essential travel on public transport is advised.
Who can you go to cafes, restaurants, pubs or bars with?
In Wales, you can go to any of these venues with six people who are a part of your 'extended household' or your main household, without social distancing. However, you can go to venues like these as long as you are seated outdoors, are in a group fewer than 30 people, and keep a 2m distance between each other.
In England, the law will change on the 14th September which will ban groups larger than six meeting anywhere socially indoors or outdoors, including in hospitality settings such as restaurants and pubs. As part of what PM Boris Johnson dubbed "the rule of six", pubs and restaurants will only be able to take bookings of up to six people. The six can be from multiple households.
These rules are of course subject to change and stand as what they are as of today and from the 14th of September.
Feature image: Twitter/@fmwales , Twitter/@BorisJohnson
Related stories recommended by this writer: