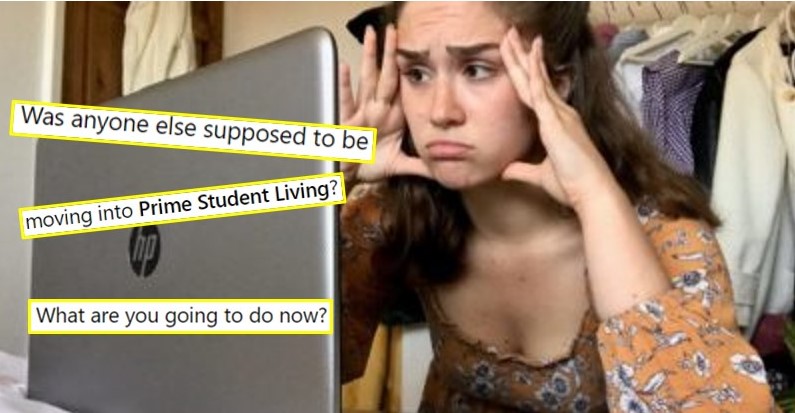 New Cardiff student accommodation won't be ready to move into until 2021
The pandemic has meant delays on new build accommodation and leaves students to find new housing
Cardiff students are to be left without accommodation after private company Prime Student Living faced delays on their new build Howard Gardens in Cardiff's city centre. Their website, which previously stated the accommodation would be "all ready for September 2020", has now been updated to say that the accommodation will be "new for the start of the Spring Semester from 9th January 2021".
On Tuesday, students on the Facebook group 'Overheard at Cardiff University' began to express their concern over what to do next, after discovering that their residences won't be ready to move into until 2021.
Due to the ongoing pandemic causing several building complications, Prime Student Living will have students' contracts begin in January 2021 – when the building is finished. Alternatively, students can cancel their contracts and look for alternative accommodation.
With university beginning again in September 2020, it would seem that many prospective Howard Gardens residents will be forced to choose the latter.
A spokesman for Prime Student Living told The Cardiff Tab that the delays were a "direct consequence" of the pandemic. They further stated: "contractors have been required to operate social distancing on the building site in line with government guidance, therefore reducing the size of workforce allowed on site for space reasons, and slowing progress of the development".  This, along with the supply chain for materials, which have either been closed or operating at limited capacity, has heavily impacted the completion of the build.
The spokesperson concluded to say that they are "sorry for this", and noted that the impact of the pandemic is "completely beyond our control".
Students have been referred to the Students Union to help with finding alternate accommodation for the new academic year if they have to cancel their contract with Howard Gardens. Prime Student Living maintain that they are "providing whatever support and advice" that they can.
Recommended stories by this writer:
• Cardiff residences promised to stop removing possessions from halls: so where are my things?
• Listen up: Here's how Covid-Cardiff Uni will look in September
• Texts from Exes: Quarantine Edition