The Tab Meets: Armando Iannucci
TOM BALDERSTONE chats to Armando Iannucci, and thinks that you owe him something if you appreciate modern comedy.
Alan Partridge
Armando Iannucci
Cambridge Union
Comedy
funny
humour
In the Loop
interviews
Oxford
Tab Meets
The Day Today
The Other Place
The Thick Of It
Veep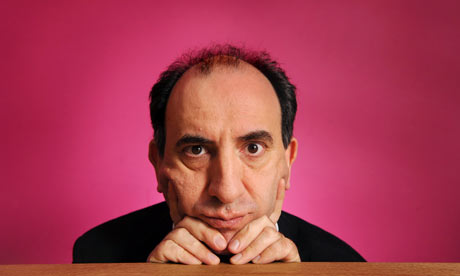 Oxford drop-out done good, Armando Iannucci is a titan of British comedy. With scores of credits under his belt, he is the creator of Alan Partridge, In The Loop, The Thick Of It and one of the few people with a legitimate claim to having changed the face of modern comedy. This week, Iannucci gave a talk at the Cambridge Union where he openly mocked audience members, joked around with the questions and discussed everything from the Oval Office to the opposite of a placard, before sitting down with me for a one-on-one talk afterwards.
"When it comes to Oxbridge students I don't really know what the comedy scene is anymore, I've lost tabs on it all. It came to the point where I got so involved doing my own shows that I don't really have the chance to go back and see the new comedians, or to go up to Edinburgh and see what's going on.
"But even despite that I'm always interested in who the new writers are.
"I'm approached sometimes, but the way that comedy happens now has changed. When I first started it was through radio, and back then people used to hand you a script – now, they just email you a link!"
So, does Iannucci have any tips for the budding comedians out there?
"You can make stuff so easily, you don't have to wait for a channel to come along and fund you. You can just make stuff of your own and put it up online. There's no excuses now! Just keep writing! Just keep making! You don't have to wait till someone asks you – and the more you write, the better you'll get! You'll find an audience somewhere."
Iannucci and I go on to discuss the changing face of comedy, and I ask him if he prefers  the way it is now. "Well, the downside is there's a horrendous amount of shit out there. But thankfully people do find the funny things eventually."
Iannucci himself actually discovered a few of his comedy team members through the Internet in this way. One writer in particular— Ian Martin—who has written with him on several projects, came to his attention after Iannucci read his blog. Iannucci then talked about the few downsides of the Internet while I considered making a knock-knock joke in an attempt to impress him.
"People are used to making two minute and three minute pieces. What they don't have is the experience of writing a 30-minute narrative. And irrespective of the rise of the Internet and YouTube, that's still one of the fundamentals of comedy.
"But I see all this change in a positive light, of course! When I started it was just sketch shows and sitcoms. Now there's so much variety, it's impossible to predict what form the next big thing will be in, which is a good thing… I think."
At this point, a member of the Union stepped into the room and gave the signal to wrap up. In a panic I recalled the one piece of information I could remember from his Wikipedia page.
"So tell me about your upcoming book."
"I don't have an upcoming book… do I?"
At least I managed to make him laugh.