In pictures: Thousands of people protest in Brighton for Black Lives Matter
'Sometimes antisocial, always anti-racist'
| UPDATED
Thousands of people gathered to peacefully protest for the Black Lives Matter movement in Brighton.
The death of George Floyd in Minnesota three weeks ago has caused an outbreak of demonstrations and protests all across the world. Millions of people are going to local citites to protest the systematic discrimination and racism toward the black community on a global scale.
During the protest today it was reported that members of the English Defence league turned up and war memorial monument at the Old Steine.
'Queer, Black Lives Matter'
Photo credited to @eleanor.waterhouse
'In a racist society, it is not enough to be non-racist'
Photo credited to @eleanor.waterhouse
Thousands of people gathered for the peaceful protest
Photo credited to @eleanor.waterhouse
'White privilege: I can breathe- George Floyd couldn't'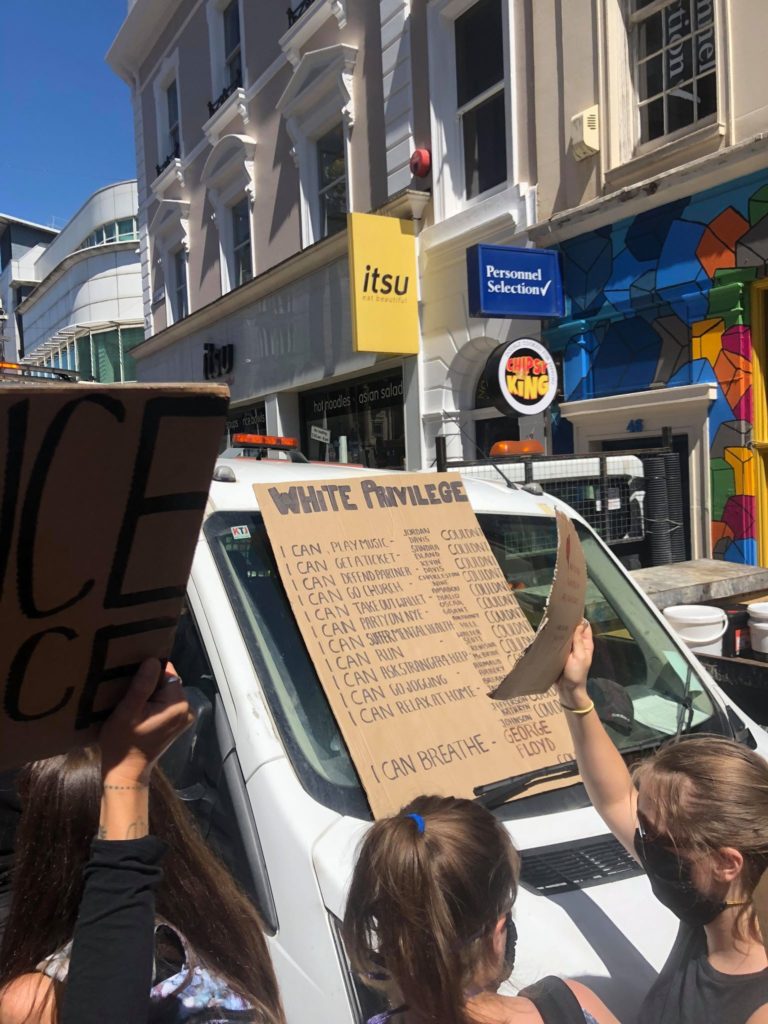 Photo credited to @eleanor.waterhouse
White silence is violence
Photo credited to @eleanor.waterhouse
'This is for you Boris, you big white racist'
Photo credited to @soypreme
'I will never understand but I stand'
Photo credited to @eleanor.waterhouse
'Sometimes antisocial, always anti-racist'
Photo credited to @soypreme
'Abolish systematic racsim'
Photo credited to @eleanor.waterhouse
Photo credited to @georgiemm_
'I can't breathe'
Photo credited to @soypreme
'The UK is racist'
Photo credited to @flxrence.may
'De-fund the police'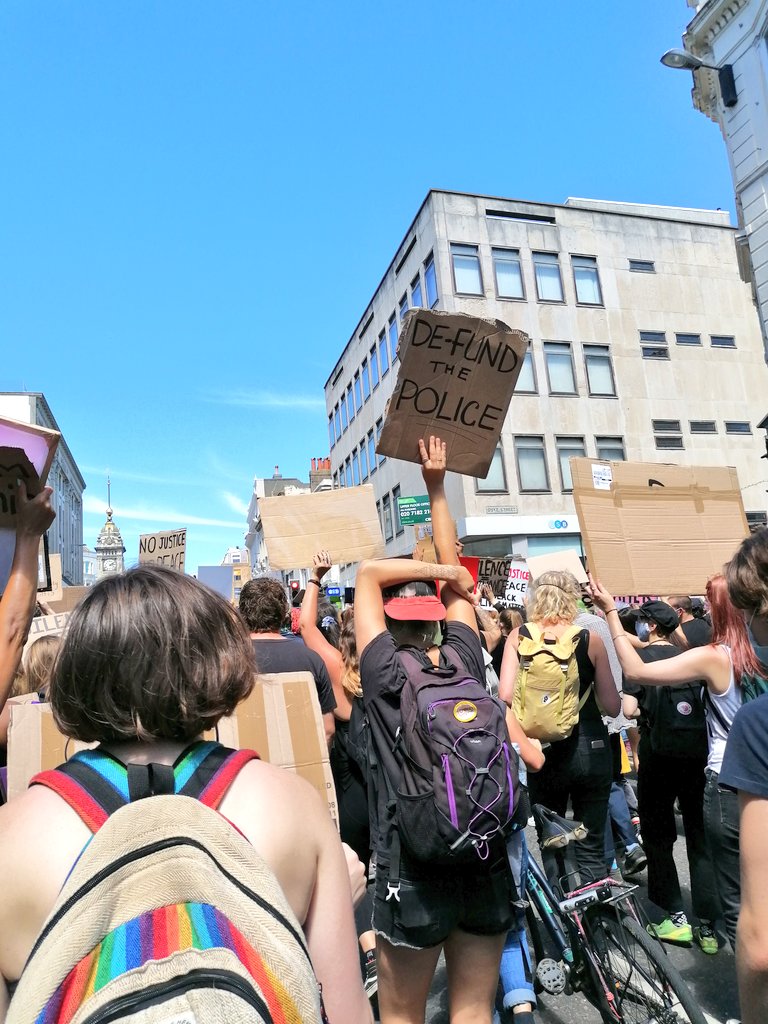 Photo credited to @soypreme
'I pugging hate racists'
Photo credited to @axmeelxuren
Featured image credited to @axmeelxuren and @soypreme
Related articles recommended by this writer:
• 'They were laughing and smirking at us': EDL protestors attend peaceful BLM protest in Brighton
• 'Educate the uneducated': Black Lives Matter protest in Brighton announced for next Saturday
• 'The beauty, resilience and pride of being black': Sussex students share their stories of racism