'Please help me': Sussex student writes mental health plea in girls' toilets
The graffiti says that university is 'stressful and unsupportive'
A Sussex student has written graffiti attacking the university's mental health provision in the women's toilets of Pevensey II, in the Mathematics and Physical Science departments.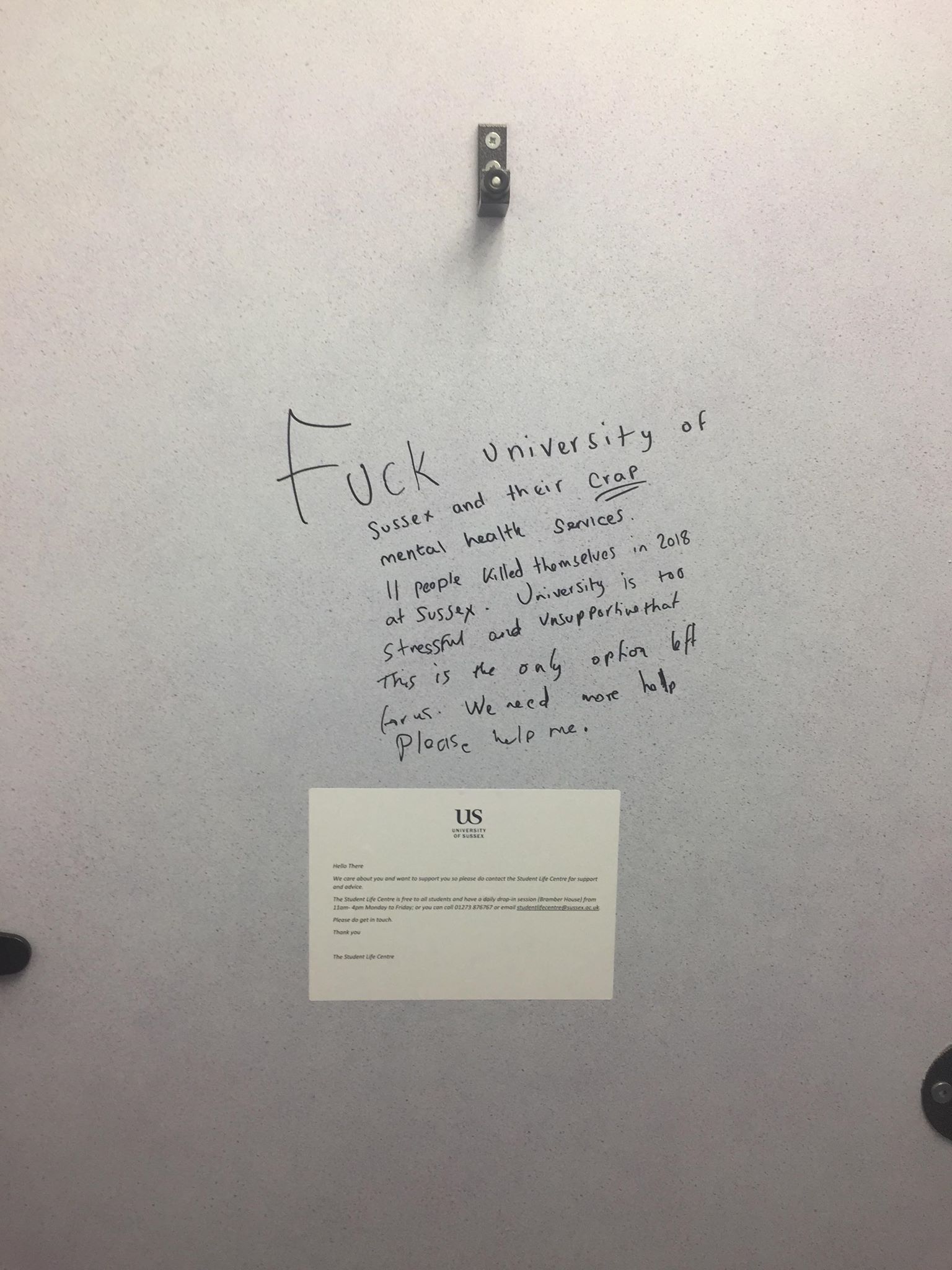 The graffiti reads: "Fuck University of Sussex and their crap mental health services. 11 people killed themselves in 2018 at Sussex. University is too stressful and unsupportive. This is the only option left for us. We need more help. Please help me."
Since the graffiti emerged at some point in the last 24 hours, the Student Life Centre attached a response directed at students who find themselves in need of support.
The graffiti claims that 11 Sussex students took their own lives last year although this figure has not been confirmed by the university.
Jayne Aldridge, Director of Student Experience, said: "As soon as we were made aware of this notice on the toilet door we wanted to do what we could to let the student know where they could get help. We didn't want to simply just remove the message.
"It's important that we have open conversations about mental health. If you are struggling to cope please don't delay, talk to our advisors at the Student Life Centre and we will help you however we can."
Support services available for those at Sussex include the Student Life Centre and counselling on campus.
If you or anyone you know needs someone to talk to, please contact:
Samaritans: samaritans.org / 116 123
Mind: mind.org.uk / tel: 0300 123 3393 / text: 86483
The mix: themix.org.uk / 0808 808 4994