Sex column: An ode to female masturbation
It's Friday night, my house are hosting pres, and my mate's boyfriend is already absolutely wasted. "Do you have any sex toys, then?" he asks me drunkenly. "Of course," I reply, "who doesn't?" The ladies present flush bright red and admit they have never tried a toy. I start pondering how many women my age had never experienced the joy of a sex toy, or even an orgasm, which is genuinely tragic to think about.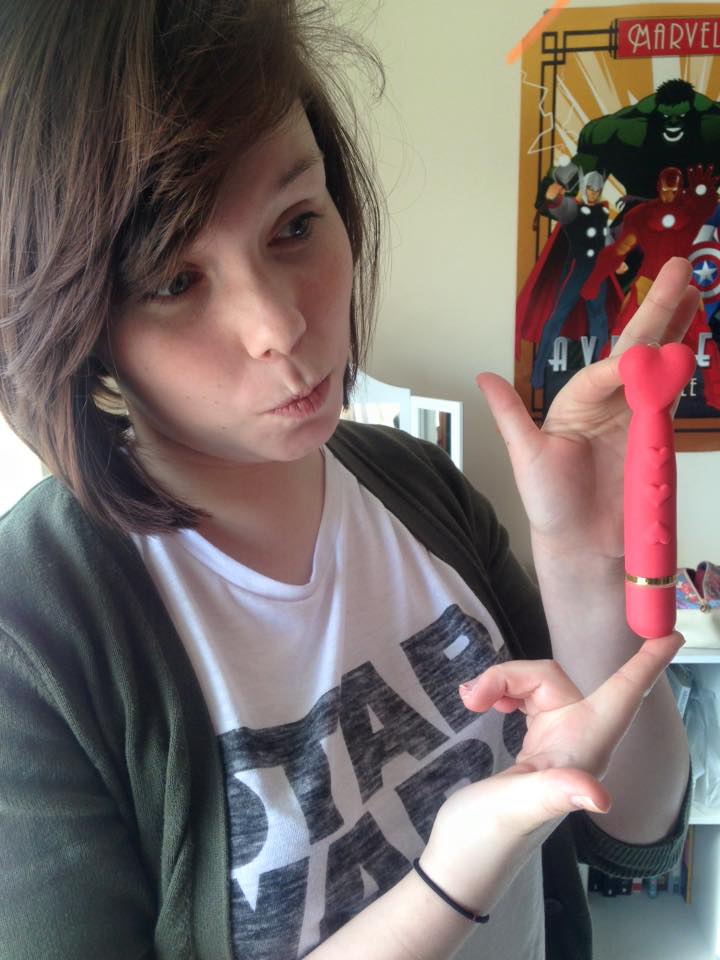 How many times have you overheard boys on campus chatting about having a cheeky one-hand shuffle in public? Likely many. Yet you'll never hear the same from a girl you barely know. For us, it's a close friends only convo, and even then it can get really awkward really fast. I've learn the hard way that you have to be drunk to get a good convo on the subject out of your mates.
I realise after many conversations with vagina-bearers that the issue isn't one confined to my own house share in Brighton; it's a UK-wide problem. We just can't talk about flicking our clits in the same way that guys can talk about rubbing their dicks. According to New York magazine, a whopping 92 percent of women admit they have masturbated, so the fact that we can't talk about this is bizarre.
The problem of masturbation being an unspoken topic is that it's putting girls off of trying it for themselves, which in turn means we take ages to figure out what pleases us (for most of us, penis-in-vagina sex just isn't going to get us to reach orgasm every time, this isn't a romance movie). Alternatively, we try touching ourselves, find our fave moves and then instantly feel embarrassed or 'dirty'.  I've been through both; the first at age 16, and the second a year later, and have only just stopped giving a shit at 21.
I even asked the people of Yik Yak about this, and they agreed.
In the 90s, anal sex was the biggest taboo out there. Throughout the 2000s and 2010s, swear words referring to vaginas lost their shock value. Erotic novels are now popular movies, everything from music to food is sexualised in the mass media, and the sex toy industry is alive and well. Masturbating with a vagina is the final frontier.
At a time when consent campaigns are everywhere on campus and online, and when women all over the UK are increasingly vocal about tampon tax and menstruation taboos (hello, Period Pride day), masturbating is still under the radar. You can even get time off  working for Coexist, a company in Bristol, for "period leave", but god forbid you chat about your clit.
Dr Petra Boynton, who is an agony aunt for The Telegraph, said: "In the UK, the discussion focuses on products (toys) and performance/aspirational messages around spicing up your sex life. But, we don't talk about how to masturbate or how that might be interpreted within a relationship.
"Masturbation is happening and we talk about it but the media/self help market uses language in quite a limiting way, which actually means it's not a taboo but can be difficult to talk about."
She's on to something; Jonathan Green's Dictionary of Contemporary Slang has 12 pages of terms for male masturbation and only one for women. If you tell your new partner that you wank, awkward silence or arguments may ensue.
We vagina-bearers should be allowed to please ourselves, and talk about it, for ourselves. Not just because sex toys are aggressively marketed, not just because our partners (and the rest of the world online) want to watch, but because we want to. Maybe the world is still intimidated at the thought of a woman who doesn't need someone financially, romantically, and thanks to her trusty vibrators, sexually.  A woman who depends herself really shouldn't be so radical a concept- Destiny's Child released 'Independent Women' in 1999, and I'm still waiting.
If you're not sex-repulsed, masturbation is probably as much of a normal way to treat your body as ordering some Domino's on a Tuesday. So go ahead, lock the door and get up close and personal with yourself. It's time to get over the fear that if a housemate walks in on you, it's somehow worse than them walking in on a guy. I've lived to tell the tale.