DONT WALK launches new website and model shoot
The DONT WALK videos and model photos are finally up! I don't know if anyone feels the same, but I was scared/misinformed that this year it was only going to […]
The DONT WALK videos and model photos are finally up! I don't know if anyone feels the same, but I was scared/misinformed that this year it was only going to be a blog(?!) so accessing their new, fully working website was exciting in itself.
A couple of notes on the new website: as an iPad user, I really appreciate the iPad friendly version of the photos. And I love the logo for this year! Roman numerals were a great choice, and as a native New Yorker, I can attest that there is something about this logo that feels very New York, which seems fitting for their 10th anniversary year. (DONT WALK was established in 2001 after the 9/11 terrorist attacks to raise money for New York and celebrate its singular style). 
The first thing I looked at on the site was the DONT WALK committee video, and I was refreshed to see that the directors seem committed to improving upon last year's show. I'm not going to sugarcoat the fact that I did not, for a split second, enjoy myself at DONT WALK last year. It was badly organized, there were no tables for VIP, and in fact, non-VIP had a better view of the show than VIP.
As to the video itself – it was a bit underwhelming. The music sounded like the soundtrack to a documentary as opposed to a promotional video. But I did enjoy their sense of humour in regards to the lack of tables last year (if you can't laugh about it, you'd be crying about it right?) and I pray that having tables this year is a promise they're going to keep.
I also thought the charity DONT WALK has picked this year is great. ZAMCOG is a charity that helps 11th and 12th grade students get access to higher education – choosing a charity that is particularly relevant to us as university students was a smart move. I also enjoyed the polaroid style committee photos. They have a vintage-y feel to them, and I'm getting the sense that that's the look the show is going for.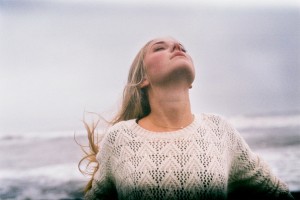 Upon accessing the model photos, I instantly liked the idea of having a sequence of photos for each model. However, upon closer inspection, there are too many photos per model, and a lot of the photos of each model get very repetitive. Also, it seems like many of the photos showcase the photographer more than the models, which really isn't the point is it?
I also failed to grasp the theme of the photo shoot. A committee member informed me that the photographer was meant to spend time with each individual model to get a sense of who they are and so their personalities would come across in their photos. I don't think this was achieved, because the repetitiveness of the shots hindered the individuality of each model.
The last thing I accessed was their behind the scenes video. It reminded me very much of an Urban Outfitters commercial, from the music to the clothing to the filming style.
Overall, I was frustrated to see so many faces that I know are beautiful and vivacious in real life, but didn't photograph as such. I couldn't help but feel like there was little cohesion within each model's photo sequences; the photos within each mini-portfolio felt disjointed. There are moments of brilliance, but the model pictures would have benefited from better editing overall.
The sense that I'm getting from the aesthetic this year is that they're going in a very NYC hipster direction. If that's the case, I just wish they had tried to emulate the essence and soul of NYC for their 10th anniversary year. A good idea, for example, could have been to try to interpret the idiosyncratic clothing style of each different NYC neighborhood.
I mean, I guess the hipster culture did emerge out of New York, but A) nobody likes hipsters, they don't even like themselves, and B) it's very difficult to be alternative when alternative is so mainstream. So I wish them luck with it. They've shown potential for improvement this year, let's hope they pull it off.
Photos © www.dontwalkfashion.com, © Alena Jascanka
Written by Sophia Porotsky, standout writer