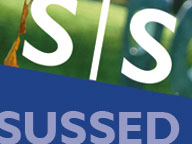 iSolutions Apologises For Exam Results Cock-Up
Here's an apology from the Uni for all those hours you spent trying to get your results in June.
iSolutions, the University department responsible for the monumental failure of delivering students' results several weeks ago has apologised for their mishaps.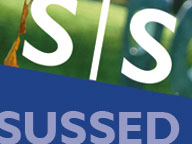 In a statement (ironically) published through SUSSED, the University has openly apologised for their failings and has given the cause of the records system crashing as "a result of an exceptional number of attempts to access the system." Now, I don't want to point out the obvious, but releasing over 15,000 students' results at the same time is guaranteed to produce chaos and consequent system crashes.
The service was said to have been recovered later in the afternoon by limiting the number of available connections.
In the statement, iSolutions are said to be investigating several options which will prevent this situation from happening again. One method might include warning students if the service is to become unavailable again; basically telling students the system is out of service once it's become out of service; not very logical at all.
In The Tab's original article reporting on the results catastrophe, some commenters suggested staggering the release of results throughout the day, easing the pressure off the system. Another commenter proposed a simple idea of students having their results emailed directly to them.
With new students this September forced to pay £9k fees, there are no excuses anymore for the poor service offered to students. University is an expensive venture and students are expecting to receive high quality services. We will have to wait and see whether an effective system is in place for the January results.