'Student mental health is a key priority': Minister of State for Unis visits Lincoln
Michelle Donelan took a virtual visit to Lincoln's campus
The Minister of State for Universities, Michelle Donelan visited the University of Lincoln virtually in the wake of Lincoln being crowned the Modern University of the Year in The Times and Sunday Times Good University Guide 2021.
Michelle Donelan said: "Student mental health is a key priority of mine, so I was pleased to hear about the University of Lincoln's focus on support and services available to students. Lincoln also shows just how a university can play a vital role in its community and local economy.
"I also saw how the university has adapted ahead of students returning to campus, with extensive safety measures in place while still ensuring a meaningful student experience."
The minister viewed the city of Lincoln and the university's campus online, where she heard from members of the SU and Lincoln's leadership team about Lincoln's rise to becoming a TEF gold-rated institution.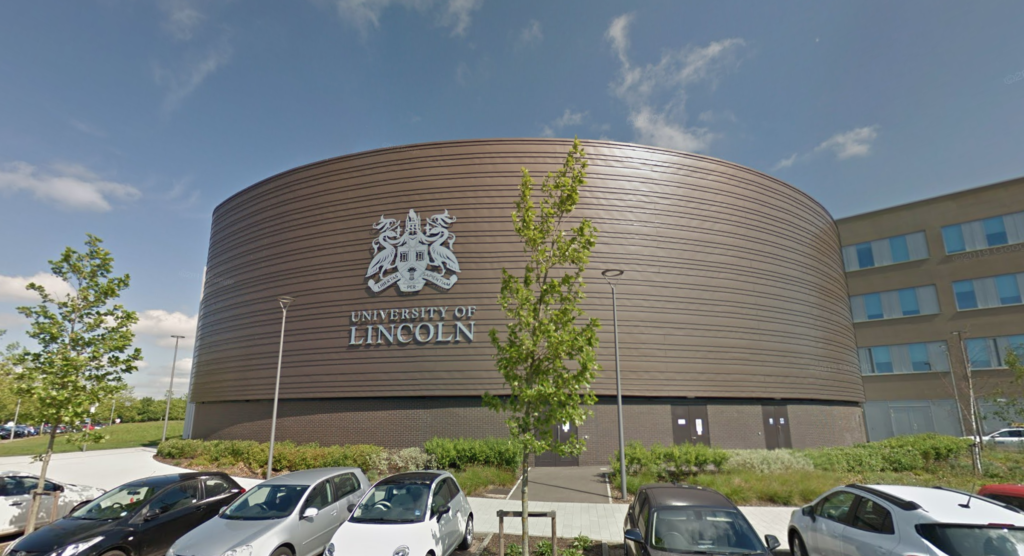 The minister was shown the Lincoln Medical School, which launched in the last academic year with the University of Nottingham and has boosted Lincolnshire's healthcare community. The University of Lincoln plans to train more than 400 undergraduate medical students a year, joining future social workers, paramedics, and nurses.
Staff at the university explained the safety measures that have been put in place for students, which includes blended learning, adaptations to campus, and the added tipis to give students at Lincoln the best uni experience.
Professor Mary Stuart, Vice-Chancellor of the University of Lincoln, said: "I'm delighted Lord Cormack, who is such an advocate of the university, the city and region, invited the minister to visit us. We welcome Michelle Donelan to Lincoln to find out more about continued development as a strong and vibrant institution.
"Our focus is on our students and our civic mission – serving our communities through our teaching and research – and it was great to have the opportunity to talk about some of this work to the minister, including our outstanding teaching and attention to our students' needs, together with a world-leading 'local to global' research approach.
"We remain extremely proud of our success and incredibly grateful to the community of Lincolnshire and the beautiful city of Lincoln for providing such a supportive home for our exceptional students."
Related stories recommended by this writer:
• Lincoln staff and students required to wear face coverings across campus
• Uni of Lincoln ranked 2nd in Hospitality in The Guardian University Guide 2021
• Lincoln SU's new scheme to help students with student housing