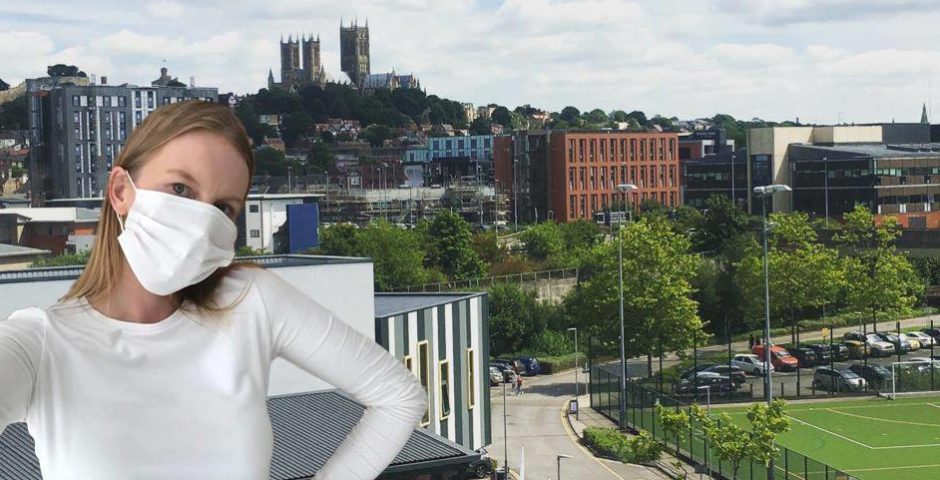 Lincoln staff and students required to wear face coverings across campus
Social distancing measures and good hand hygiene is also to be heavily encouraged
Students at the University of Lincoln are now expected to wear face coverings in all face-to-face taught sessions, as well as in other enclosed communal spaces across the university premises such as "when queuing, entering, or leaving buildings and in the Library". However, face coverings are not required within self-contained spaces such as flats but should be worn when entering and leaving enclosed public spaces such as the entrance to accommodation blocks.
Staff are also required to wear a face mask when interacting in a face-to-face situation with a student, but they are not expected to wear masks when working alone, or in shared offices, as they are now operating under a staff bubble procedure.
This new policy does make several exceptions to those who may not be able to wear masks as a result of health, age, or equality reasons. The policy states that a face covering is not mandatory if a student cannot "put on, wear or remove a face covering because of a physical or mental illness or impairment, or disability, this includes respiratory illnesses", as well as if "putting on, wearing or removing a face covering will cause you severe distress". There are also exceptions for students taking part in normal day-to-day activities such as eating and drinking in designated spaces, as well as taking medications.
Staff and students are also asked to be mindful that face coverings can inhibit those that rely on lip reading, facial expressions, or clear sounds communicate. There are existing templates that can be printed from the government website that can be carried around alongside student cards to help clearly define those who are exempt from the face-covering ruling or require a face covering to be removed to allow communication. The site also offers detailed advice on the existing exemptions and what qualifies.
Visitors to the university are also expected to wear a face-covering in all indoor locations on University premises unless they have a legitimate reason, not to that is within the Government guidance.
Related stories recommended by this writer:
• One way systems and sanitiser stations: This is how Lincoln uni will look when it reopens
• We went to The Scene's reopening and here's what it's like now
• We asked Lincoln students how they felt about coming back to uni