'I found out the next day in A&E': What it's like to be spiked at uni
'I found out the next day in A&E'
It's every students' nightmare to be spiked on a night out and end up in A&E with your housemates circled around you, wondering where it had all gone wrong. After a couple of drinks in Sugar it's natural to misplace your drink on a nearby table or to casually rest it on the bar and turn your back for a second.
But spiking is a real threat and a serious concern for many drinkers. The Lancs Tab have asked two students, Jack* and Amber* about their experience of being spiked in Sugar, who wish to remain anonymous. The Sugarhouse has also informed us of their zero tolerance policy and said that "spiking incidents reported to the Sugarhouse is low and the team at the venue takes the issue very seriously, working hard to ensure the safety of our customers."
*Names have been changed to protect students' identities.
When did you realise your drink had been spiked?
Jack was on a night out with their friends and realised something was wrong with his drink, but didn't jump to the conclusion he had been spiked. "Well, knowing my luck it happened to be a flavour of VK I hadn't had before so I wasn't fully sure what it should taste like that, but I remember thinking it had tasted sweeter a few minutes ago but I wasn't too concerned."
Amber has a completely different story as she only found out the day after what had happened. "I found out the next day in A&E. I was pretty reluctant to call 111 until a housemate did it for me. My pulse was 112bpm and I was taken to A&E in an ambulance." The average pulse rate starts at 60bpm.
What was your initial reaction to being spiked?
Jack remained calm and was thankful for having good friends by his side. Jack said: "At the time I wasn't worried, but obviously there's a lot of blanks in the time it happened and when I got home, as in it's all blank. The next day I felt rough, but I didn't think too much about it, I wasn't super worried or anything, but I guess it's because I've seen it happen to others and I knew I was safe stood around all my friends." Always stay with the people you trust most!
Amber was also surrounded by friends, but had a very different experience. Amber felt "embarrassed, stupid and irresponsible. I was absolutely fucked, I'm not sure of my initial reaction. I can't remember much. I was scared in A&E though. I was lucky in comparison to what has happened to others I feel."
Did you put down your drink at any time that night?
One of the initial reactions when someone gets spiked is if they left their drink unattended, almost implying that it was their fault.
When asked if they put their drink down, Jack said: "Not that I can remember, but I did do a lot of standing and leaning where my drink wasn't necessarily in my sight." Then Amber thought that she must have put her drink down in order for it to be spiked, but has no recollection of doing so.
Did Sugar help you in any way?
Jack never told Sugar and tried to leave the club as quickly as possible. "We didn't tell Sugar there and then as my friends had never seen anyone be spiked and I think were more concerned about my well-being. But outside when they explained their theory of what had happened, they got me water and made sure we were first on the Sugar bus back."
When asked the same question, Amber said she didn't inform Sugar. "I didn't give them chance to – I left with some friends without reporting."
The statement from Sugar said: "We would urge all guests at the club to tell a member of staff immediately if they notice suspicious behaviour or if they believe they have been spiked."
Do you think Sugar could do more to prevent people being spiked?
Jack said that it's hard for clubs to prevent people from spiking drinks, he said: "People will always find a way to smuggle drugs and do them and unfortunately that runs the risk of them also spiking others. I would say having a zero policy and free spike detection kits at the bar is a lot more than other bars do."
Amber said: "I think they do what they can do. They have spiking kits and offer those bottle caps for VKs."
Sugar has said they have "Free 'Spikey' plastic stoppers and drink-spiking detection kits are available from all bars. Bar staff are trained to be vigilant while serving and all bars are covered by CCTV. Staff are trained to collect unattended drinks to reduce the risk of tampering."
Are you more cautious about drinking since this experience of being spiked?
After a traumatic experience of being drugged at a club, it is normal for someone to take a time out from drinking in fear of it happening to them again. It's understandable. No one wants to experience that, never mind more than once.
When asked if being spiked has put Jack off from drinking, he replied: "Personally no, but I can understand why it does put people off. I kind of take it with a pinch of salt, it was unfortunate to happen to me but I'd rather it gets someone a bit more resilient like myself than someone much more vulnerable who it would affect for a longer time."
Amber said that they wish the experience had deterred them from drinking, in attempts to drink less. But it is a positive outcome to see that being spiked does not put people off from having a good time, knowing that policies put in place by Sugar and being with friends is reassuring.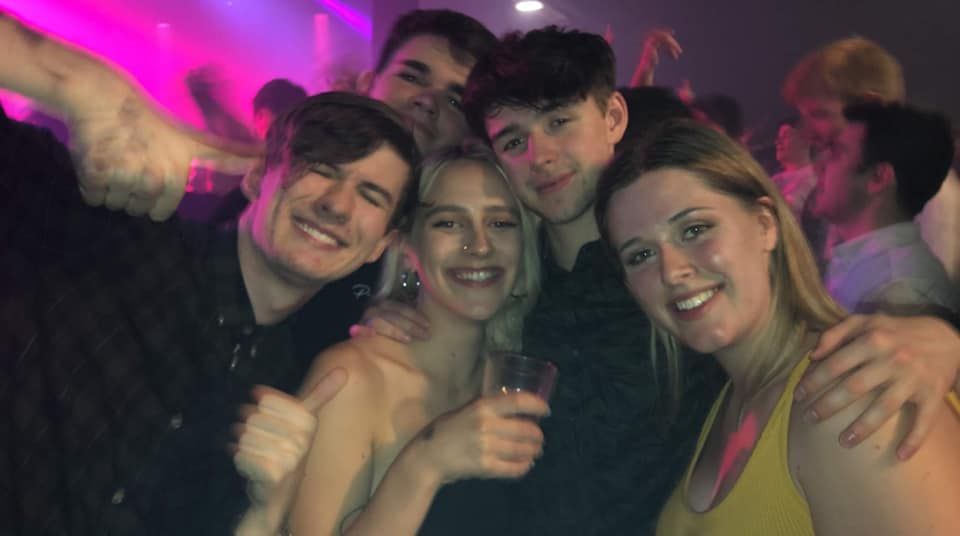 Sugarhouse cares about the safety of its customers and wishes everyone a good time. "Being spiked is a distressing experience, and anyone who has been affected can get support from the students' union Advice team by emailing [email protected]".
Know something? Send tips to [email protected]
Want to break stories like this? Join the team! DM us on Insta @thelancastertab or The Tab Lancaster on Facebook.