The Sir Richard Owen Wetherspoons denies closure is due to contamination of norovirus
'That's absolutely not true'
A Wetherspoons spokesperson has denied that an outbreak of the norovirus has caused the closure of The Sir Richard Owen Wetherspoons.
When The Lancaster Tab contacted The Sir Richard Owen for a statement on the alleged norovirus outbreak they said: "That's absolutely not true. We're having a refurb."
The Lancaster Tab also spoke to a member of staff from The Sir Richard Owen. When asked if a member of staff had norovirus he stated: "Not as far as I'm aware."
A spokesperson also confirmed to Lancslive: "The pub is undergoing a refurbishment. It is also being fully sanitised and is aiming to reopen on Friday."
In response to the news broken by The Lancaster Tab, that Spoons is closed until further notice, many speculated that the closure had been due to the contamination of the Norovirus, a sickness bug that causes vomiting and diarrhoea.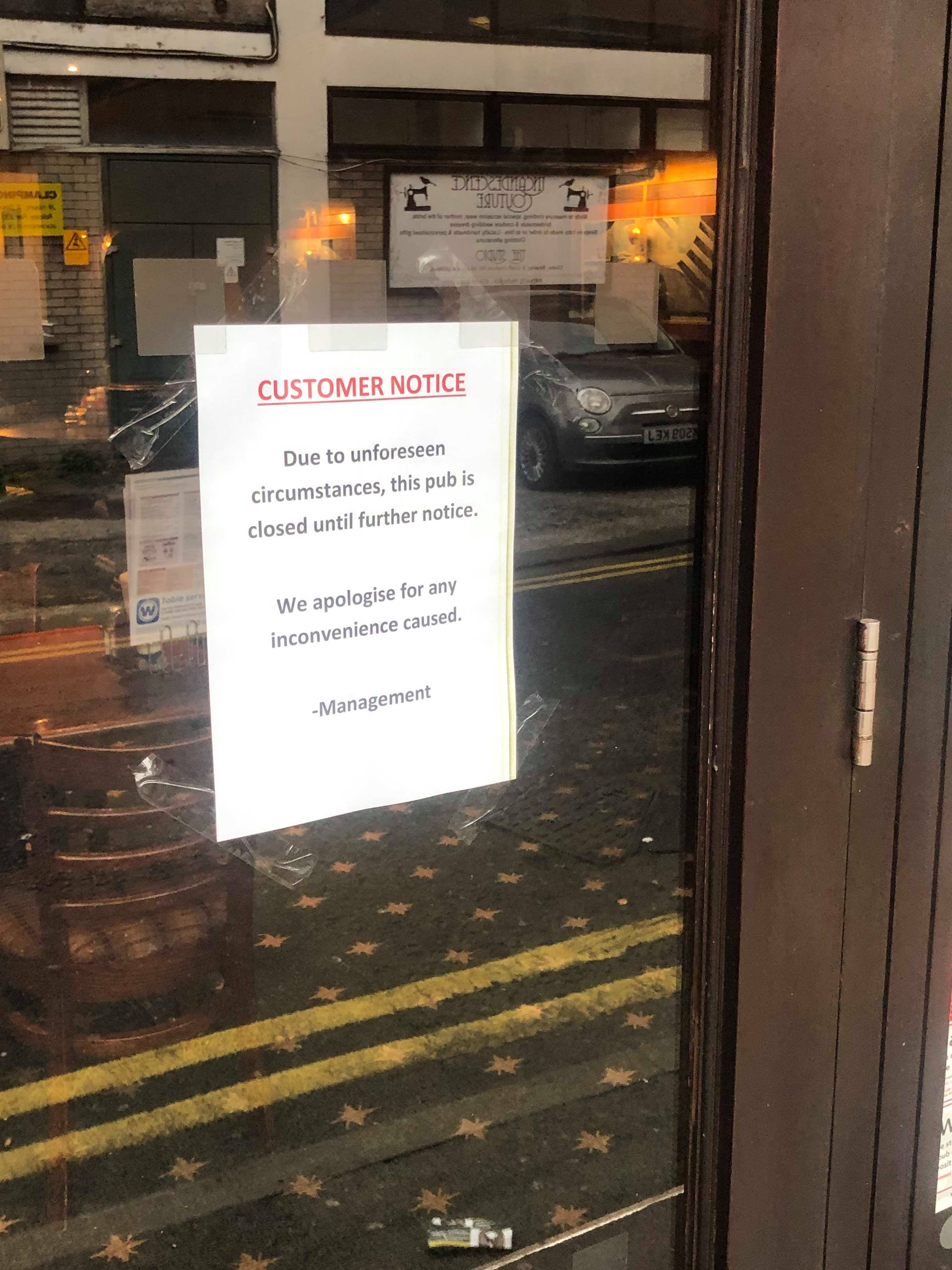 Customers have been posting on Facebook alleging that the closure is due to a norovirus outbreak. One customer, who wishes to remain anonymous, stated: "We were just checking out the menu, staff seemed rushed we were told there might be half hour wait on food then just after they started telling everyone they were closing the pub due to staff illness and short staffed."
Another customer, Jude Rowley, told The Lancaster Tab: "Myself and a friend ate at Spoons on Monday afternoon. We were absolutely fine for most of yesterday, but last night I began feeling very ill.
"My symptoms included vomiting, fever, a bad headache and stomach cramps. My friend shared the same symptoms and now I've seen that Spoons may have been closed because of a norovirus outbreak, it all makes sense."
Another customer, Laurence Johnson, stated: "I went to spoons with two mates on Sunday evening, we had a couple of drinks and a bit of food. Monday evening I threw up twice and had diarrhoea. One of the lads I went with has since been throwing up.
"Two other mates had been Spoons over the weekend and were complaining of being very ill too. I was feeling better this morning but have since felt worse, I'll be missing out on work hours and money so it's a bit annoying really."
Another customer, Chloe Louise stated: "Me and my daughter were up all night on Sunday being sick and just felt like rubbish all Monday, I said to my partner I thought it was Wetherspoons and that it could have been the fried egg me and my daughter shared and then today he tagged me in that post."
Sir Richard Owen has denied any allegations that the pub is closed due to a norovirus outbreak.