Spoons is closed until further notice and now I'm crying
Spoons, shut? It must be the apocalypse
The Sir Richard Owen Wetherspoons is closed until further notice and students all over Lancs are set to go into mourning.
A staff member at the Sir Richard Owen said that the closure is "to do with works and would affect trade, so there's no point staying open", and that they're looking to be open again "around Thursday or Friday".
However, all is not lost – rumour has it that we're getting a pizza kitchen, just like every other elite Spoons in the country.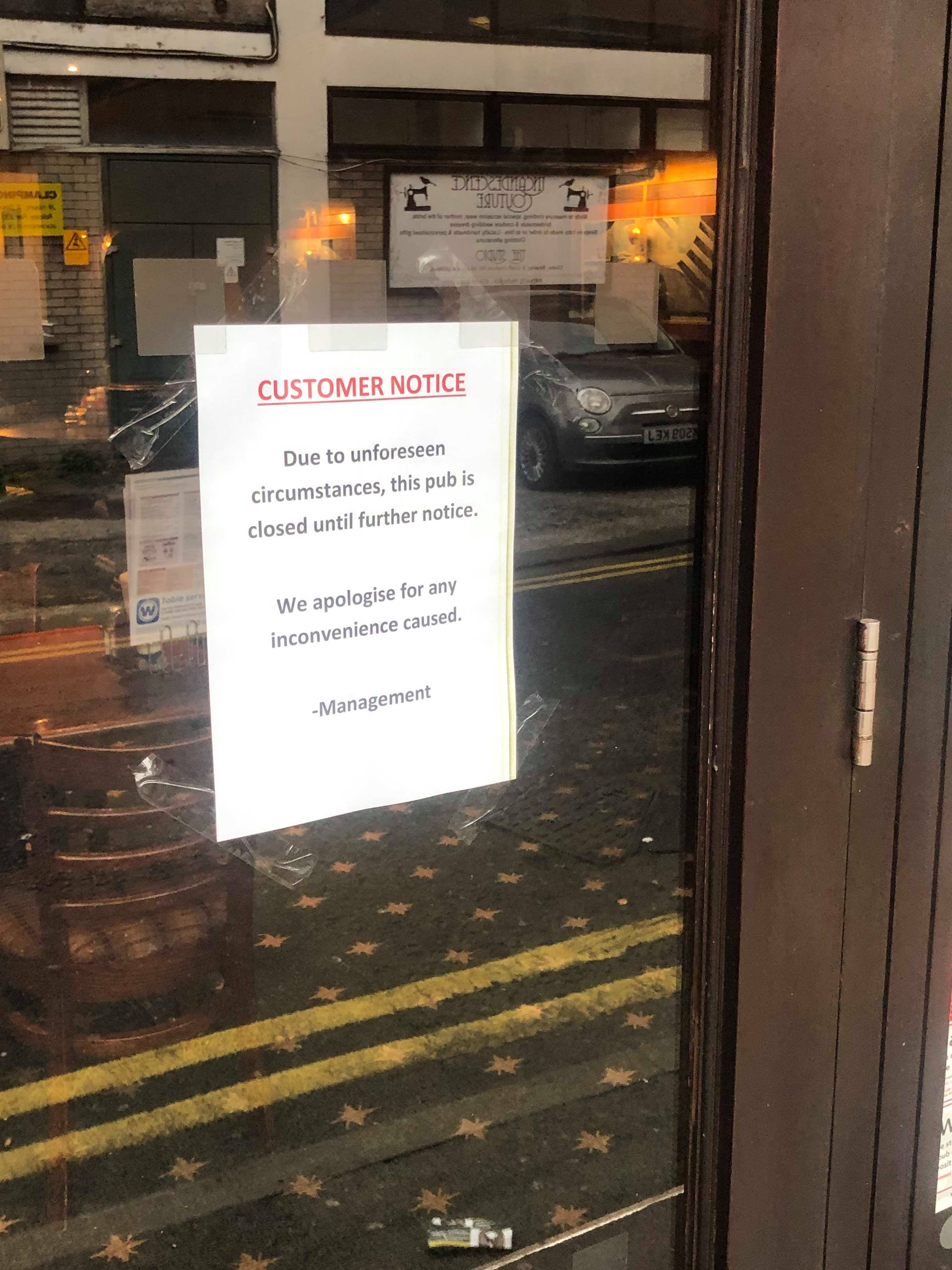 A student personally affected by this tragedy told The Lancaster Tab: "I headed down to Spoons for a cheapo coffee only to find that it was closed. Absolutely gutted. Feel like pure shite just want the Sir Richard Owen back."
A second year Politics student commented: "I feel like my heart has shattered – where am I going to discuss politics and get my 2 for £12 pitchers from now?"
Hopefully Spoons will be back up and running by the end of the week, so we'll be able to resume our student diet of cheap pints, cocktails AND pizzas.