Here's why you should write for The Lancaster Tab
The top nine reasons why you absolutely MUST join The Lancaster Tab
You might have spotted some Lancaster Tab articles on your timeline or scrolled past some of our memes on Facebook. If you have an interest in writing, social issues, interviewing, meme-creation or all of the above, you can join The Lancaster Tab today.
We've listed some reasons you should join, but if you're already convinced then you can sign up here.
It looks great on your CV
You might have an endless list of experiences on your CV or very little, but either way, being an active member of The Tab will help impress employers.
From writing about important issues, interviewing controversial individuals, creating social media content, editing articles, coming up with innovative ideas, understanding legalities and communicating with other writers, there's plenty to get involved in.
The Tab writers have gone on to work for Vogue, Buzzfeed, Vice, i-D, the Guardian and the Telegraph… to name a few. So, whether you're wanting to go into journalism, marketing, politics, law, public relations, advertising or business, The Tab definitely gives you something interesting to talk about in an interview.
Build your portfolio
With many careers, a portfolio is often expected by employers. The Tab is online so is easy enough to add hyperlinks into your CV, connect to your LinkedIn or help build your writing portfolio. This means that employers can easily see what kind of writing you can produce.
Start your career in journalism
Tab writers often get their work picked up by national media, such as the Snow Sports incident last year, which went on to be reported by The Sun, Daily Mail, BBC and The Independent. Many former Tab writers have went on to write for national media outlets, such as The Telegraph and Vice too.
Be part of a cool society and come along to socials
Being part of societies at uni can change your whole university experience. You can make a wide range of friends from different courses, colleges and are often from all across the country. From chill socials in Grizedale Bar to big nights out in Sugar – The Tab's got you covered.
Find out all of the latest gossip before everyone else
Who doesn't love campus gossip? Be the first to know about any issues in and around the Lancaster Uni campus. And help to write stories that let everyone know about it.
Draw a light on social issues that are important to you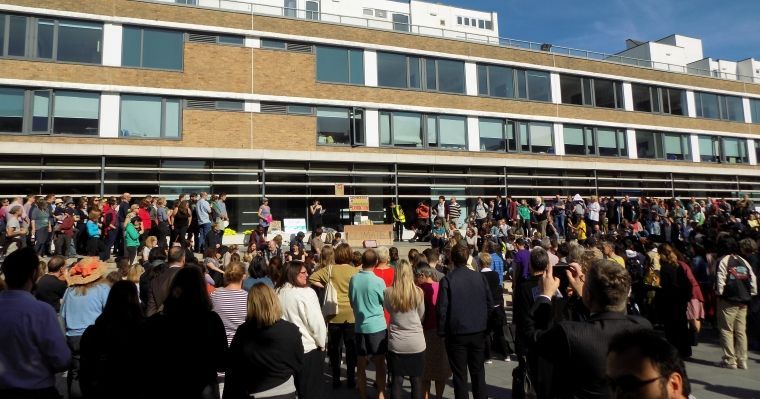 The Tab is not just fun and games, our articles often draw on sensitive subjects and release stories that the public must be made of aware of. However, if you feel strongly about particular subjects, you can help write stories to raise awareness on areas in life important to yourself.
Whether you want to write about climate change, student union cuts or former LUSU president terrorism charges, there's something for everyone.
It's completely flexible around your studies
One of the best things about The Tab is that it is not demanding with no added pressure. You can write when you want. No set deadlines or weekly articles required.
It's YOUR uni experience and you let us know how much time you can contribute. You might simply have a free half an hour to do a quick write-up or want to spend some time researching a story whilst procrastinating.
We are NOT connected directly to the university
Unlike other societies we are not directly connected to Lancaster University, The Tab is a separate company altogether. This also means the university is unable to shut us down or stop us from writing particular stories.
It's completely free to join (and you even get a free t-shirt and stationary!)
Many societies charge a fee to join, but The Tab is completely free! If you come to our training and meetings you can get freebies too! If you're interested or have any questions click here.